Travel by Design
Art hotels are burgeoning – and collectible design is as much part of the furniture as fine art.
MOST HOTELS CONTAIN art of some kind – typically nondescript paintings that merge with the decor of the lobby, corridors and bedrooms. Much rarer are establishments that seek to make art and design a central feature of the guest experience. For those of us who can't afford to have a Picasso in our living room, these retreats allow us to realise the dream of living with museum-quality artworks, at least for a night or two.
The recent opening of The Fife Arms in Braemar, Scotland, caused a stir in both the art world and the hospitality sector, thanks to its spectacular interiors packed full of art from the collection of its owners, Iwan and Manuela Wirth. Guests visiting this opulent Highlands hotel are surrounded by more than 14,000 pieces of art, design and sculpture of the calibre you would expect from one of the world's most prestigious galleries. In addition to Old Masters and antiques, a range of specially commissioned murals, frescoes and installations populates the revamped 19th-century coaching inn.
One of the most prominent examples of functional sculpture created for the project is Richard Jackson's 'Red Deer Chandelier', which takes pride of place in the lobby. Jackson's playful design pokes fun at the exuberant chandeliers found in many stately homes. His modern interpretation of a classic light fitting combines antlers made from colourful hand-sculpted glass, with neon lighting and machine-milled replicas of bagpipe drones. Elsewhere, in the Fire Room, Indian artist Subodh Gupta has also developed his own provocative take on the chandelier. His untitled work combines coloured light bulbs with everyday utensils from his homeland to highlight how these objects are perceived differently in India and in the West.
The artistic interventions dotted throughout the hotel are set against a palette of typically Scottish materials and are complemented by locally sourced antiques, such as a monumental 19th century chimneypiece. According to designer Russell Sage, whose London-based studio supervised the transformation of the building's interiors, the objective is to make guests feel completely at ease – while simultaneously providing an unforgettable experience. "Staying at The Fife Arms should feel like inheriting your own amazing Scottish baronial home," says Sage, "stuffed full of authentic, interesting and eccentric finds from the local area, with the most amazing art collection you've ever seen."
The Fife Arms joins a growing list of global destinations where discerning travellers can bed down among great works of art and collectible design. Guests spending the night at the NEW Hotel in Athens can enjoy artworks from the collection of another of the world's leading patrons – the Greek-Cypriot industrialist, Dakis Joannou. The NEW Hotel is notable not just for its expansive art collection, but also for its owner's bold decision to appoint Brazilian designers Humberto and Fernando Campana to develop the interiors.
The brothers completely overhauled the former Olympic Palace Hotel, reusing materials salvaged during the renovation process to create new furniture and fittings. This sustainable approach – coupled with their signature favela-chic aesthetic – has resulted in spaces where every surface and object contributes to the overall creative vision.
THE CONTEMPORARY TREND for filling hotels with outstanding art and design evolved in parallel with the emergence of the boutique hotel concept, pioneered in the 1980s by the likes of Ian Schrager and Anouska Hempel. The boutique model sought to provide guests with a more personal experience by creating characterful spaces and offering a bespoke level of service. Schrager, in particular, became renowned for his ambitious collaborations with designers and artists including Andrée Putman, Philippe Starck and Julian Schnabel. The lavish Renaissance-revival interiors designed by Schnabel for the Gramercy Park Hotel in New York exemplify the daring approach and attention to detail that made these spaces so appealing. The artist designed and produced many of the interior fittings and hardware himself, while designer Maarten Baas was commissioned to deliver several pieces of his charred 'Smoke' furniture for the hotel.
Expanding on the boutique concept, hotels with a high-end art collection, or an interior by one of the world's top designers, go a step further by immersing the guest in a gesamtkunstwerk (or 'total work of art'), that contributes to every aspect of their stay. At the Barceló Torre de Madrid hotel, for example, Spanish designer Jaime Hayón was tasked with creating a whimsical interior in his signature playful style. An enormous sculpture of a bear in a top hat welcomes guests into the lobby, and emblems of Spanish culture are translated into brass window decorations.
Elsewhere, small sculptures, masks and imaginary characters combine with a carefully chosen palette of furnishings and materials to create a holistic interior scheme that is joyful, modern, intriguing and rooted in its location. "I was fully dedicated to the creation of a very special and unique space that would represent a new vision of Spain – a vision far from the traditional aesthetic," suggests Hayón. "Aside from being my hometown, for me Madrid represents Spain's diversity and richness."
In Qatar, Marcel Wanders has created a theatrical and immersive interior for the 24-floor Mondrian Doha hotel. The designer's maximalist approach is applied throughout the 270 rooms and suites, as well as the hotel's eight bars and restaurants.
Visitors are taken on a journey inspired by local culture as they wander through the lobby, restaurants, suites and penthouses. Bespoke designs chosen to reflect local patterns, Arabic writing and the materiality of historic souks create spaces with their own identity, which are united by Wanders' own signature style.
Local references include a lounge filled with giant white 'Trees of Life', video art based on falconry, ornate stained glass and intricate mosaic tiling. Wanders also incorporated furniture from Baas's 'Smoke' series in some of the spaces, as well as his own circular 'Eden Queen' rugs for Moooi and examples of his playful 'One Minute Delft Blue Vases'. "To create the hotel, we studied the city, we studied the people," says the designer. "We don't create interiors, we create destinations, and Mondrian Doha is a destination in itself that needs to be discovered."
THE QUEST TO develop unique destinations is key to understanding why art and design have become increasingly important in today's hospitality sector. A stunning art collection, or one-of-a-kind interior, is one way to satisfy the demand of some travellers for extreme personalisation and exclusive experiences. Perhaps the ultimate expression of this trend is the hotel room as an inhabitable artwork. There are now several places where guests can check in to rooms created by high-profile artists, including Damien Hirst's 'Empathy Suite' at the Palms Casino Resort in Las Vegas, which at $100,000 a night claims to be the world's most expensive hotel room. For a much more reasonable €120 a night, visitors to Belgium's Verbeke Foundation Sculpture Park can stay inside a sculpture created by Joep Van Lieshout, which resembles a giant human intestine.
The one-room CasAnus hotel contains a double bed, shower and toilet in a pristine white interior that contrasts with the naturalistic, fleshy rendering of the exterior.
At London's Beaumont Hotel, Antony Gormley has created a suite called 'ROOM' that evokes a giant, crouching humanoid figure, grafted onto the side of the grand Art Deco building.
The suite's compact interior is clad in dark oak, with the only window looking straight up at the sky. "ROOM contrasts a visible exterior of a body formed from large rectangular masses with an inner experience," says Gormley. "My ambition for this work is that it should confront the monumental with the most personal, intimate experience."
The appeal of these unique hospitality experiences is partly due to a 21st-century version of wanderlust prompted by our desire to escape the digital drudgery of everyday life. People are willing to travel further and pay more to stay in places that promise to create lasting memories. In response, hotels are turning to art and design as a way to differentiate themselves from the competition. According to Russell Sage, the hotel he helped create with its art collector owners provides enough pleasure and novelty to keep guests coming back for more. "The Fife Arms is a treasure trove of stories," he claims. "We received feedback from people who said there is so much to see and discover that they will definitely be back, and that can't be bad!" The success of The Fife Arms and the other establishments mentioned here suggests that the trend for hotels filled with exceptional art and design is set to continue in 2020.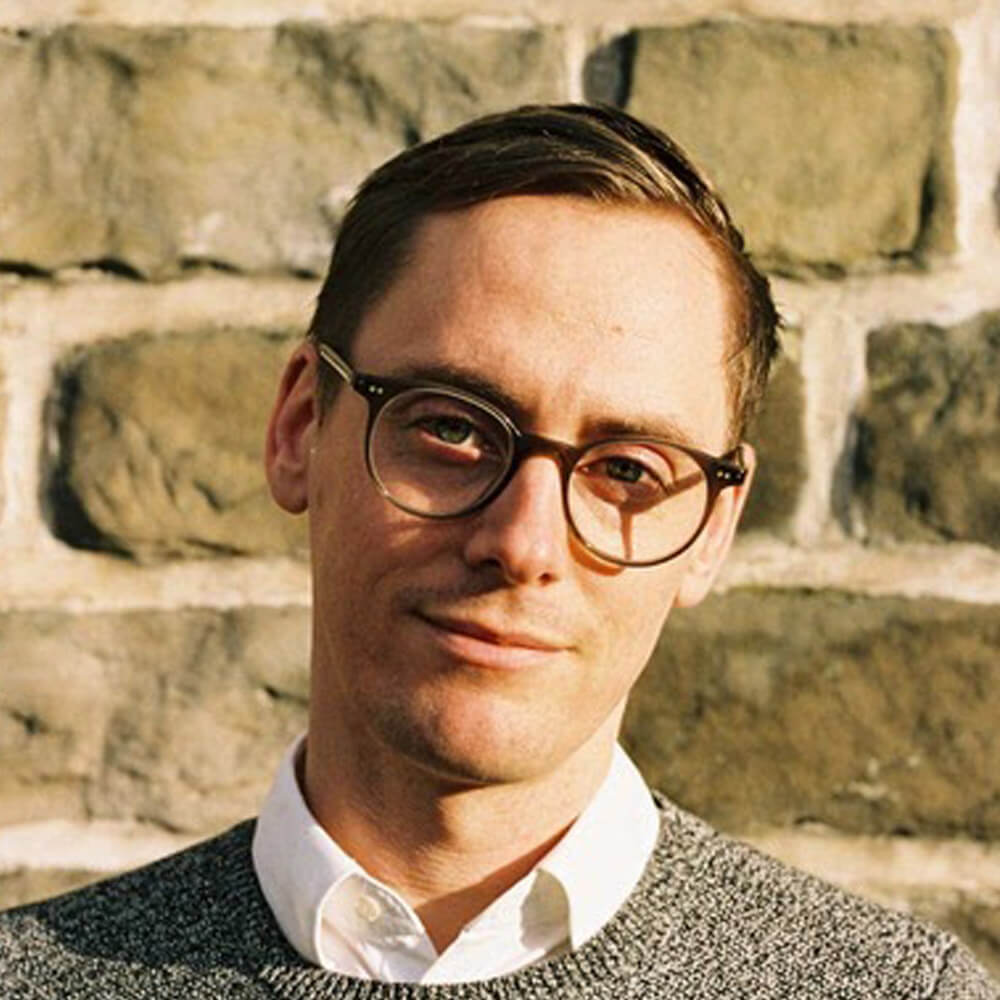 Alyn Griffiths is a journalist and editor who writes about design and contemporary culture for publications including Port, CNN Style and Wallpaper*.
View all articles by Alyn Griffiths