Workshops of the world
A creative explosion is underway as contemporary ateliers play with process-based design.
THE TRIP FROM Amsterdam's Centraal Station to the NDSM Wharf takes about 20 minutes and traverses 400 years of history. The ferry departs from a quay behind the train station – a fine example of late nineteenth-century historicism by Pierre Cuypers, who was also the architect of the Rijksmuseum – then passes the canals and gabled houses of the city's golden age, when Amsterdam was an epicenter of global trade. Soon it approaches the NDSM; the abbreviation stands for the Nederlandsche Dok en Scheepsbouw Maatschappij (Dutch Dock and Shipbuilding Company), which closed up shop in 1979. There is still a lingering post-industrial air here, accentuated by the surreal sight of an abandoned, graffiti-covered Soviet submarine, listing in the water right by the ferry dock. In recent years however, the neighbourhood has sprung to life. It's a textbook case of urban regeneration: the old warehouses and factories are now filled with cafés and bars, boutiques and start-up companies. It all has the buzzy vibe of global hipster culture, which somehow seems the same no matter where you find it.
One might think this journey through time ends here, with selvedge denim and skinny cappuccinos. But there is one more stop. For in a corner of one of the shipbuilding sheds is a glimpse of the future: a hive of robots, busily printing an enormous bridge in solid metal. This is the workshop of MX3D, founded by the designer Joris Laarman. Unusually, it is entirely independent of his studio, with its own staff, financial structure, and intellectual property. Even more unusual is the proprietary technology it exists to exploit: automated arms that gradually deposit molten material along linear toolpaths, resulting in freely composed structures which support themselves as they are constructed.
Studios are now laboratories, and designers experimentalists
The MX3D technology was first developed in 2012, using super-fast curing resin. The next step was to add a welding torch to the robot arm, allowing the tool to print steel, aluminum, bronze, or copper. By 2014, Laarman and his team succeeded in creating the 'Dragon Bench', a twelve-foot long curvaceous cage made of intersecting metal cords, none of the lines straight and no two the same. Since then, Mx3D has been deployed not only to create further aesthetic wonders – a butterfly-shaped screen, and the neo-Art Nouveau bridge, which will eventually straddle one of Amsterdam's canals, among them – but also industrial products like turbine fan blades. The hope is that the company will eventually be oriented primarily to functional engineering applications, powered by its advantages of speed and material efficiency.
Everything is concentrated in the workshop: a place where anything can happen
The science fiction author William Gibson famously observed, "the future is already here – it's just not very evenly distributed," and Mx3D is an especially convincing proof of that maxim. But in a sense, it is not all that different from many other design ateliers that have emerged since the year 2000 (when Laarman began his Master's degree at the Design Academy Eindhoven). This still-young century has seen a dramatic shift in the discipline: off the product and on to the process. Design has been reconceptualised as material research. Studios are now laboratories, and designers experimentalists. Techniques from fine art, craft, engineering, and biology intermingle freely. For most of our leading contemporary designers, the goal is not just to make work, but to establish new and unique ways of working. This is not to say that the quality of objects has been neglected; they continue to be beautiful, clever, useful, all the things that great design has always been. But now such qualities are determined primarily through the logic of making. In conventional industrial design, production strategies either constrain or adapt themselves to formal imperatives, but very rarely generate them. The new design stands in vivid contrast to that methodology. The divide between planning and production is collapsed, as is the conceptual distance between the office and the factory. Everything is concentrated in the workshop: a place where anything can happen.
THESE DEVELOPMENTS DO have precedents, which have been increasingly acknowledged in recent years. The latest studies of the Bauhaus, for example, have emphasised its roots in folk culture. Figures like Anni Albers, who saw craft and modernism as entirely compatible, are getting unprecedented attention. An exhibition on plywood at the V&A, curated by Christopher Wilk, created a new context for understanding figures like Alvar Aalto and Charles and Ray Eames, placing their innovations within an extended material history. In addition, Vitra's monographic project on Jean Prouvé traced his artisanal roots as a welder. History is always written to suit the interests of the present, and all these projects suggest the way that technique has come to the fore in design.
Precursors aside, if one were to chart the development of the new process-based design, one might well begin with two émigrés: Gaetano Pesce, who is Italian but has worked in New York City since 1980; and the Israeli-born, London-based designer and architect Ron Arad. Pesce was a contrarian from the outset. He came to maturity at a time when radical groups came and went in Italy, and was even affiliated with two of them – the abstractionist Group N (whom he later repudiated), and the nonconformist collective Global Tools. But Pesce always carved his own path, or perhaps one should say, poured his own river. Following an intriguing set of investigations with inflatable furniture in the late 1960s, he began to explore the principle of fluidity: "a characteristic of our time, where values move around, up and down," as he puts it. His opposition to fixed form led him to inventively misuse moulds, and to infuse soft textiles with resin – an industrial material that he embraced for its implicit contemporaneity. Though Pesce did form productive partnerships with manufacturers, particularly Cassina, he has remained staunchly independent in his mode of production, and determinedly opposed to serial repetition.
That principle has also animated the work of Ron Arad since 1981, when he founded his studio/showroom One Off – a name that signified the completely customised nature of his work. In decades since, he has kept pace with the primary stylistic tendencies of art and design: postmodern appropriation, as in his breakout 'Rover Chair'; then a rough-and-ready approach in which metal was bashed and welded into shape, which had strong connections to Neoexpressionist painting and graffiti culture; and gradually an increasing level of finish, initially achieved by exhaustive polishing and then through esoteric processes such as vacuum forming, resin casting, and superforming. This often necessitated partnerships with specialist fabricators, but Arad also grew the scale of his own studio, continually expanding its capabilities to keep pace with his restless imagination.
The succeeding generation has embraced this expanded field of technique. A vase might be grown by bees, as in Tomáš Gabzdil Libertíny's 'Honeycomb' series (2006 and later), or constructed out of homebrewed polymers, like Formafantasma's 'Botanica' (2011), or from silk cocoons coated in bioresin, as in Marlène Huissoud's series 'Of Insects and Men' (2016), or 3D printed in liquid glass – one of the many mind-bending projects led by Neri Oxman at MIT. The Swedish group Front invented a way of drawing furniture in midair, then rapid-prototyping it into existence ('Sketch Furniture', 2006); Jeroen Verhoeven's 'Cinderella Table', (2005-6) manifests a digital morphing from one profile to another; and Thomas Heatherwick's 'Aluminum Extrusion Benches' (2009) are squeezed molten through a massive stencil. Christopher Schanck builds rough armatures and immures them in gleaming layers of foil and resin, almost literally turning base materials into gold, while Thaddeus Wolfe is reinventing cast glass through the use of handmade moulds. Out in pastoral County Cork, Ireland, Joseph Walsh has turned himself into the world's greatest wizard of woodwork, fashioning unprecedentedly ambitious furniture and public sculpture in bent and laminated timber. In 2013 Julia Lohmann created a so-called 'Department of Seaweed' for a residency at the Victoria and Albert Museum, investigating the possibilities of kelp, one of the earth's most renewable resources, and the Israeli designer Erez Nevi Pana is growing salt-encrusted furniture in the Dead Sea. Nor is it only younger designers: around the age of 80, the singular American designer Wendell Castle took up robotics, seeing in the technology a means to expand his already compendious formal vocabulary.
The extraordinary creations of the contemporary design workshop are palpably rooted in acts of making
THERE IS MUCH to love about this explosion of alchemic experimentation; it gratifies on several registers at once. The individual design workshop can engage intelligently with prevailing industrial methods, while preserving room for creative freedom. The newest stars in the firmament, like Nacho Carbonell, Misha Kahn, Jae Sae Jung Oh, Jonathan Trayte, and Jessi Reaves, have forged idioms that are both distinctive and capacious, encompassing broad swathes of design history and popular culture under the banner of personal expression. There is also the ethical angle: small-scale investigations of under-utilised, sustainable resources – like those undertaken by Oxman, Lohmann, and Nevi Pana – can be seen as R&D for much broader use, while Schanck has transformed his Detroit studio into a kind of social project, providing employment for the local community. The hope is that these designers might show us ways to be kinder to the planet, and to one another.
Yet such possibilities also raise a thought-provoking issue. To the extent that design solutions actually do achieve escape velocity from the workshop, they also become detached from their individual motivation and expression. It is telling that Laarman's MX3D had to be spun off as a separate commercial enterprise; only in this way could its potential to reshape production be realised. Again, there are precedents to consider here. Arts and Crafts reformers realised that their beautifully made artifacts were too expensive for the common buyer (William Morris, a committed socialist, agonised over the problem). Bauhaus designs were more well-suited to serial production, but by the time they entered the mass market, they had become thoroughly stripped of their original utopian implications, instead becoming the favoured décor of postwar corporate culture. The experimental products of the workshop are equally likely to remain expensive, even esoteric.
Yet the playing field has also changed in important ways since the turn of the millennium. It's often said that we now inhabit an "attention economy," in which worth resides primarily in images and information. In some respects this is a terrible problem: as we swipe through the content on our screens, we are liable to lose touch with the physical world around us, and the deeper values it holds. The extraordinary creations of the contemporary design workshop are a vital bridge between these two registers of experience. They do perform beautifully on social media, the perpetual distraction machine that fills so much of our days. But they also offer a corrective to its quick-flick rhythms, because they are palpably rooted in acts of making. Jeroen Verhoeven, the man behind the 'Cinderella Table', once told me, "It's hard to amaze people – to recreate the effect of when man landed on the moon, to stop the world for a second." He's right. But that is exactly what so many contemporary designers are achieving today. Theirs are the new workshops of the world: places where we can all pause, just for a moment, in wonder.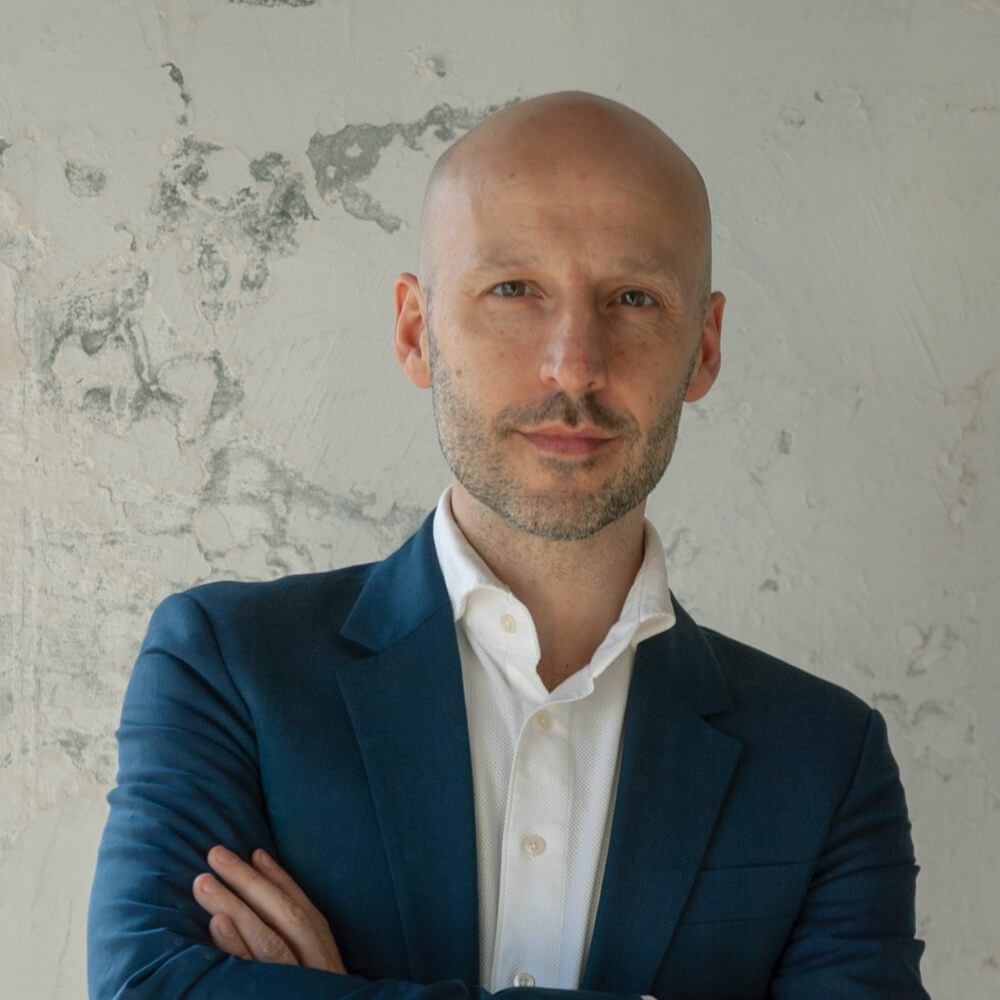 Glenn Adamson is an independent American curator, author and historian who focuses on the intersections of design, craft and contemporary art.
View all articles by Glenn Adamson