SALES PREVIEW / December sales New York 2022
The Ronald O. Perelman Art Deco collection brings some exceptional pieces to market – American design also makes a strong showing over the week.
Sotheby's New York:
'The Perelman Collection: Masterworks of Design', 6 Dec, 10.00 EST
'Sculpture by Design: Rateau | Giacometti | Les Lalanne', 8 Dec, 10.00 EST
'Important Design', 8 Dec, 12.00 PM EST
Christie's New York:
'Sculpting Paradise: The Collection of Marie Lalanne', 7 Dec, 10.00 EST
'Design', 7-9 Dec
'Designs by Alberto and Diego Giacometti', 9 Dec, 10.00 EST
AS THE ART crowds leave Miami convention center, the New York auction houses are opening their doors for their end-of-year design sales. Between Sotheby's and Christie's only, eight sales and 723 lots (sensibly fewer than in the last two years) will be scattered under the super-auction houses' hammers.
The Perelman Collection & Art Deco
The week will begin with the Ronald O. Perelman Art Deco collection at Sotheby's on 6 December. The splendid works assembled by the American banker and businessman will certainly impress both young and seasoned clients – whether they are already Art Deco lovers or not.
Americans have had a love affair with French Art Deco since the 1980s, largely thanks to dealer and art advisor Barry Friedman. Over the past decade, the extensive collections of American Art Deco aficionados have been put under the hammer, such as the Steven A. Greenberg Collection (Christie's, December 2012) and Collection of Dr. Stephen E. Kelly (Sotheby's, December 2020). The present collection is of the same calibre and was mostly assembled in the late 1980s to the early 2000s, and includes quintessential pieces that are intrinsic to the history of the decorative arts.
The most significant lots are probably the unique gold and black stools and low table (1921-1923) (Lot 10 & 11, estimate $700,000-1,000,000 and $600,000-800,000 respectively. Sold for $882,000 and $756,000) made for Jeanne Tachard by Pierre Legrain, the French ensemblier. Separated in 1989 in a Sotheby's sale they were reunited by Perelman in 2006. They are one of Legrain's most important commissions, the other one being for his long-term patron Jacques Doucet – of which the exquisite 'Tea Table' (1925) is also offered in the sale (Lot 21, estimate $200,000-300,000. Sold for $252,000).
Amongst the highlights are Eileen Gray's own table (circa 1920s) and screen (1930-32), which come from her apartment (Lot 18, estimate $400,000-600,000 and Lot 19, estimate $150-250,000. Sold for $1,804,500 and $189,000) as well as a striking mid-1920s' 'Bench' (Lot 17, estimate $300-500,000. Sold for $1,381,000) whose geometry seems straight out of a cubist painting.
The spectacular sideboard by Eugène Printz truly deserves to steal the record price (Lot 8, estimate $900,000-1,500,000. Sold for $4,164,000). But the sale also provides an almost comprehensive survey of the different materials mastered by Jean Dunand, amongst which is the ravishing and rare green 'Low Table' in a rich blue-green lacquered wood, enhanced with eggshell and mother-of-pearl inlays (Lot 39, estimate $200,000-300,000. Sold for $1,102,500).
At Christie's, Art Deco will not be the main focus but collectors and dreamers will still be able to view fantastic works, including a rug by Ivan da Silva-Bruhns commissioned in 1924 by Jules Leleu (Lot 334, estimate $15,000-20,000. Unsold).
The Art Deco star of the week, however, is Armand-Albert Rateau. His rare 'Vanity Table' (circa 1921) might be the top lot of the Perelman collection (Lot 42, estimate $1,000,000-1,500,000. Sold for $3,922,000) but the 'Sculpture by Design' sale to be held two days later (8 December) will present an absolute icon by the designer – the armchair made for George and Florence Blumenthal's New York residence (1919-20), the designer's first important commission (Lot 340, estimate $2,000,000-3,000,000. Sold for $2,470,000). The superposition of the antique 'curule' chair embellished with aquatic creatures announced the inventive vocabulary that became the designer's signature. This enchanting piece attracted the patronage of the Duchess of Alba, who commissioned pieces from Rateau for her Madrid residence: one of these pieces, a 1920s' 'Vanity' is offered in the same sale (Lot 342, estimate $600,000-800,000. Sold for $856,800). Will there be a new record for the splendid work of Armand-Albert Rateau?
Although the estimates for these masterworks can appear high they are perfectly aligned with historic records, and sometimes even lower.
Sculptural Design
The ambiguous frontier between a work of design and a sculpture – 'somewhere between figuration and abstraction' as explained in the Sotheby's catalogue – has been increasingly used by auction houses to attract hybrid collectors.
Alberto and Diego Giacometti are probably some of the most emblematic names of this particular area of cross-pollination, and Christie's is dedicating an entire sale to the work of the brothers ('Designs by Alberto and Diego Giacometti'). The beautiful and tightly curated sale of 13 lots brings forward rare works such as the 'Caryatides Table' (circa 1976) (Lot 207, estimate $800,000-1,200,000. Sold for $1,680,000) displaying a bird on the stretcher, a version of the 'Console aux Oiseaux' (circa 1970) (Lot 210, estimate $1.2-1.8 million. Sold for $1,380,000) and gilded 'Carcasse' andirons (Lot 208, estimate $250,000-350,000).
In 'Sculpture by Design: Rateau | Giacometti | Les Lalanne' Sotheby's will offer a highly desirable selection of pieces by Diego and Alberto Giacometti, amongst which a stunning 'Le Poing' sconce (circa 1935) (Lot 317, estimate $150-200,000. Sold for $226,800) and a delightful inkwell (Lot 328, estimate $60,000-80,000. Sold for $226,800), previously belonging to Michel Butor. However, it is noticeable that most of them were acquired fairly recently, such as the 'Bilboquet' table lamp, Lot 318, which was bought this June.
The other names supporting this hybrid category are, of course, François-Xavier and Claude Lalanne. On 7 December Christie's will be selling the collection of Marie Lalanne composed of 157 lots ('Sculpting Paradise: The Collection of Marie Lalanne').
The 'Gorille consolé' (2014) (Lot 15, estimate $1-1.5million. Sold for $3,420,000) appears to be the first example sold at auction, the 'Taureau I' Bar, from 1994, (Lot 82, $800,000-1,200,000. Sold for $2,340,000) is only the second example offered – the other belonged to Dorothée Lalanne. Some works still touch by their poetic qualities such as the large 'Poisson Paysage V' (Lot 63, $700,000-1,000,000. Sold for $2,820,000), or the 'Moufflon de Ram Island' weather vane (Lot 52, estimate $10,000-15,000. Sold for $100,800).
Large-scale works by Claude Lalanne are scarcer on the market and perhaps the 'Très Grand Choupatte' (Lot 17, estimate $1-1.5 million. Sold for $3,540,000) or one of the 'Pomme's offered at Sotheby's ('Pomme de Londres', Lot 303, estimate $700,000-1,000,000. Sold for $2,833,000; or 'Pomme d'hiver', Lot 305, estimate $2-3 million. Sold for $4,285,000) will be met by a new record. The current record is for a 'Structure végétale' sold at Christie's for €3,740,000 in September 2021. At a smaller scale, it might be difficult to resist the seductive cigarette holder at Christie's (Lot 44, estimate $3,000-4,000).
American Design
This week of sales will also offer an outstanding selection of American design.
Frank Lloyd Wright's work will be particularly well represented with an important selection of pieces from the S.C. Johnson & Son Administration Building, including the 'Executive Desk' at Christie's 'Design' sale (Lot 343, estimate $400-500,000. Sold for $504,000) and armchair (Lot 344, estimate $70,000-100,000. Sold for $151,200).
In its various owner 'Important Design' sale Sotheby's will offer an impressive section of windows by the American architect (Lots 452-460) and another icon of American design, the 'Wisteria' table lamp by Tiffany studio (Lot 416, estimate $500,000-700,000. Sold for $1,071,000).
Other highlights of this category include the rare chess table by Isamu Noguchi at Christie's (Lot 373, estimate $300,000-500,000. Sold for $655,200).
Finally, don't miss the beautiful selection of vases by Yoishi Ohira offered at Christie's, coming from Barry Friedman (Lots 389-395)
Once again, the December sales present a very rich selection of true masterpieces, wholly deserving of collectors' attention.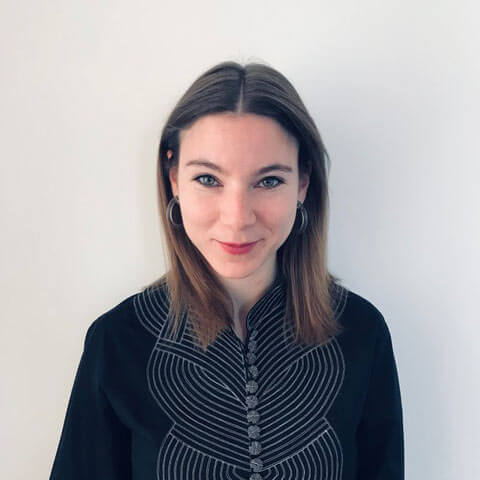 Astrid Malingreau is an independent advisor focused on 20th century contemporary design. She previously worked for Christie's in London and New York as a specialist in decorative arts and design.
View all articles by Astrid Malingreau