SALES RESULTS / New York December 2021
New records for works by Prouvé, Majorell and Giacometti – whilst some by Royère, Perriand and Castle failed to attract buyers.
THE WEEK BEGINNING 6th December in New York marked the last week of marquee sales of the year after an incredible season of gavelling.
Sotheby's auctioned three design sales, the 'Bertoia: Sonambient Barn Collection' totalling €6,045,760 (hammer total $4,795,739), the Peter Brant and Stephanie Seymour collection: PROUVÉ X BASQUIAT, totalling $27,724,038 (hammer total $22,565,155) and their various owners 'Important Design' sale totalling $24,569,336 (hammer total $19,972,288). The sales performed on average 155% above their total high estimate. Christie's had the delicate position of holding their various owners' sale at the end of the week – it totalled $13,969,125 (total hammer $11,138,700) and performed 52.95% above their total high estimate. Broadly speaking the estimates were high and the results strong.
The Design Edit picks a few highlights from the many design masterpieces sold.
The standing record for the most expensive piece of furniture by Jean Prouvé was broken by the 'S.A.M.' table, which fetched $1,714,000 (Lot 55, estimate $600-800,000, hammer price $1,400,000) followed closely by the 'Trapèze' table, which sold for €1,472,000 (Lot 60, estimate $700,000-1,000,000) – both sold in the PROUVÉ X BASQUIAT sale. The lucky new owner of the 'Trapèze' table had perhaps seen the condition report of the table which stated that, aside from the usual 'light scratches' or the 'expected minor traces of ages', the work features 'an incised drawing of a male figure, likely originating from its time at the Cité Universitaire Jean Zay in Antony' – two works in one.
Another record was achieved by Diego Giacometti's splendid  'Hommage à Böcklin' console which fetched the whopping price of $6,813,300 at Sotheby's (Lot 118, estimate $1,000,000-1,500,000, hammer price €5,731,331). The record was previously hold by the exceptional 'Bibliothèque de l'île Saint-Louis', the largest scale commission made by Diego Giacometti, which sold for $6,312,500 in 2017 at Sotheby's New York, in the 'Impressionist & Modern Art Evening Sale', (May 16th, 2017, Lot 00038, estimate $2,000,000-3,000,000).
One of the best performing lots of all the sales was a set of six tumblers by Gio Ponti that sold in Sotheby's 'Important Design' sale for $35,250 against an estimate of $3,000-5,000 (Lot 171, hammer price $28,000). These tumblers were made for the historical exhibition 'Italy at Work: Her Renaissance in Design Today' at the Brooklyn Museum in 1950, which showcased Italian art and design to an American audience in an effort to stimulate Italy's post-war economy. Gio Ponti was one of the main instigators and exhibitors.
The other best performing lot of the week was the rare 'Nénuphar' table lamp by Louis Majorelle and Daum that was bought for $200,000 (hammer $160,000) at Christie's. It sold for ten times its low estimate ($20,000-30,000), making it the most expensive lamp by Majorelle to be sold at auction.
The 'Croisillon desk' by Jean Royère (Lot 155, estimate $150,000-200,000) offered by Sotheby's remained without a buyer, which caused some to reflect a little on the state of this designer's market. At Christie's the Royère sofa and armchair sold for $1.1 million (Lot 30, estimate $800,000-1,200,000, hammer price $900,000), but the results for the rest of the pieces – which remained on average very high – were received with slight aloofness by the art and auction aficionados. Indeed, after a dazzling ascension, interest is still strong but the estimates for works bought more recently are inevitably higher and are not always met with matching results.
It was disappointing not to see enough interest in the rare floor lamp by Wendell Castle offered at Sotheby's (Lot 209, estimate $250,000-350,000) – perhaps the high estimate discouraged bidders on this slightly more audacious work, or perhaps it was surrounded by too many other masterpieces.
The Charlotte Perriand wall-mounted cabinet from 1960 went unsold at Christie's (Lot 140, estimate $250-320,000), as well as the wardrobe designed for the Maison du Brésil at the Cité Internationale Universitaire, Paris and made with Le Corbusier (Lot 143, estimate $20,000-30,000).
However, the stool by Le Corbusier sold for $75,000, 171% above the high estimate (Lot 141, estimate $25,000-35,000, hammer price $60,000). Unfortunately, the auction house is now removing unsold lots from their website.
These New York sales confirmed the trends that had emerged earlier in the year, mainly the appetite for pieces by Diego and Alberto Giacometti, Les Lalanne and Jean Prouvé. High-end historical design has always raised interest if it is of outstanding provenance and in a style suitable for contemporary use and interiors.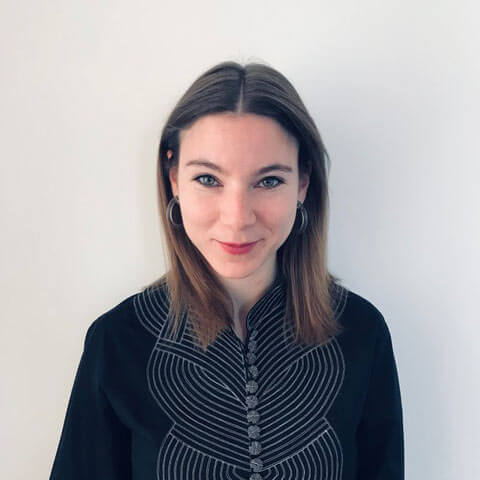 Astrid Malingreau is an independent advisor focused on 20th century contemporary design. She previously worked for Christie's in London and New York as a specialist in decorative arts and design.
View all articles by Astrid Malingreau