Unique Design Shanghai
Put together in three months, the soft launch of the first commercial platform dedicated to collectible design in China was deemed a success by the international galleries who attended.
Tank Shanghai
7th – 10th November
SINCE THE LAUNCH of its two major art fairs, Art021 in 2013 and West Bund Art & Design in 2014, Shanghai's cultural offer has grown exponentially, with museums opening at a rate of one or two per year and a gallery scene rivalling that of Hong Kong. November Art Week is now a glittering fixture on the art world calendar and this year's iteration was the most spectacular to date. Alongside the fairs, each with over 100 exhibitors including most of the western blue chips, members of the international art community attended twenty-three museum and art foundation exhibitions, twenty-four gallery openings, and the landmark inauguration of the Centre Pompidou x West Bund Museum Project, in the presence of President Macron and Xi Jinping.
The most notable development of the week however, was the unveiling of Unique Design Shanghai (UDS), the first commercial platform dedicated to collectible design in China. This repositioning of design in a contemporary art context was unprecedented in the region, a clear indication to Asian buyers that these works are to be considered as functional art, with price tags to match. Housed in the Tank Art Park, a visually stunning group of five abandoned aviation fuel tanks converted by Beijing studio Open Architects, UDS is at the heart of Shanghai's new 10 km-square art district. This stretch of land, along the banks of the Huangpu River, has been developed by government-owned West Bund Art Group. It is home to local and international art galleries including the Lisson, Edouard Malingue, Perrotin and Ota Fine Art, as well as the Yuz Museum, the Long museum, the Shanghai Centre of Photography, the 25,000 sq-metre, David Chipperfield-designed Centre Pompidou, and West Bund Art & Design.
Despite its name, however, the West Bund fair does not have any design galleries on its exhibitor list, although attempts were made in the early days. Art-design pioneer, Pearl Lam, who first showed western contemporary design in Hong Kong in 1993, put designers on her West Bund stand at the fair in 2014. "I didn't sell a thing. I thought that's it, I'm still too early." Lam shows art not design in her five eponymous galleries in Hong Kong, Singapore and Shanghai because "the design market is still in Europe and America. But I'm keeping my eyes open, China is very fast-moving." Chinese collectors – and the hundreds of millions with the spending power to explore the world – have spent the past five years travelling. Many now want their interiors, like their art, to express their taste and expenditure.
Morgan Morris and her UDS Co-Founder, Thomas Shao, owner of Shanghai-based Modern Media Group, were so sure that the time was right that they put the fair together in three months flat. "We only got our business permits through in July," Morris told me, "so the timing was insane. But we did not want to miss this year's extraordinary coalescence of events. It seemed like the perfect moment to open up a dialogue between art and design that is well underway elsewhere in the world. I pitched the idea to Thomas and within ten minutes he said, "Let's do it!" – an indication of the speed at which things can happen in China.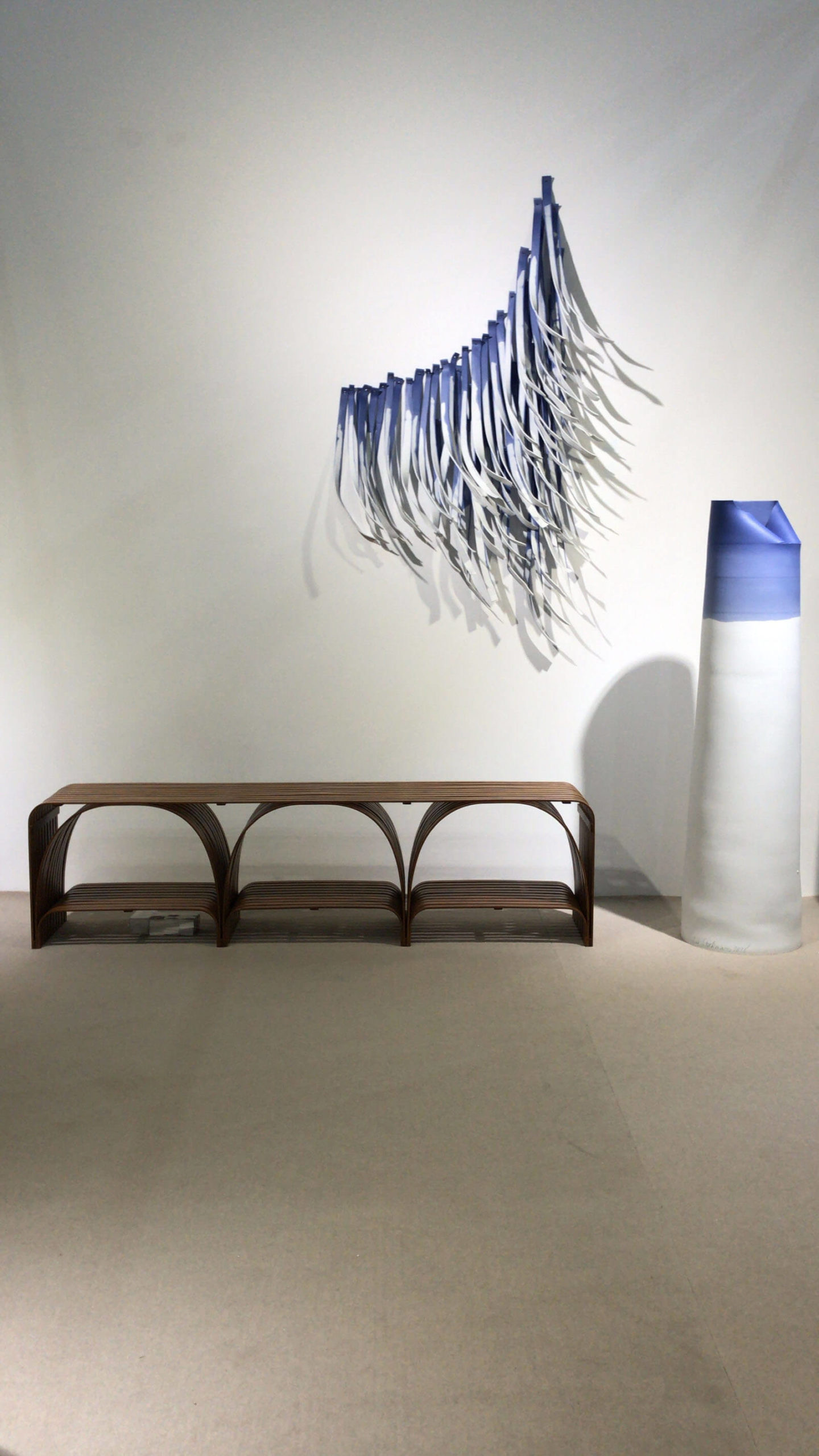 Installation view Spazio Nobile
COURTESY: Spazio Nobile
"There is a curiosity in the Chinese market … a hunger for content which is intellectually driven"
Benoit Wolfrom, Functional Art Gallery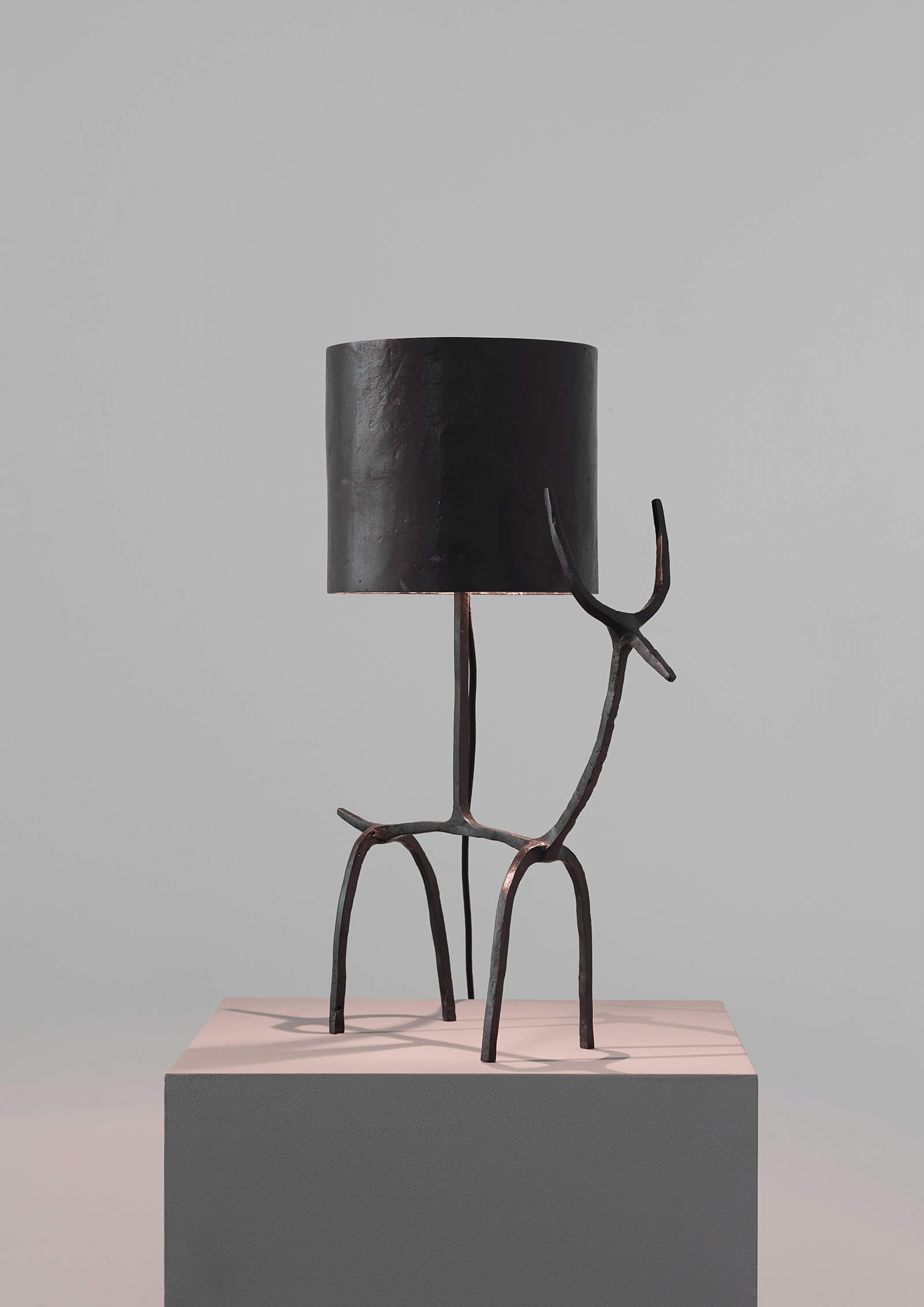 Atelier Van Lieshout, 'Deer Lamp' , 2017
COURTESY: Carpenters Workshop Gallery
"Chinese enjoy the way contemporary art is open to interpretation …"
Meline Liu, Carpenters Workshop Gallery
Morris persuaded eight international galleries to participate in a "soft opening, more of a salon than a fair" and they were joined by sixteen Chinese designers, established and emerging, in a section called China Design Next. A central aim of UDS is the exposure of Asian designers to western dealers and western design to Chinese audiences.
Carpenters Workshop Gallery filled their stand with works by Wendell Castle, Rick Owens, Atelier Van Lieshout (AVL) and Studio Drift. In a sign that the blurring of art-design boundaries has already begun, AVL is well-known to the edgier end of the Chinese art collector-base – 39% of which now consists of Millennials, according to the Art Basel/UBS Report. "A new trend among the young here is to move to the countryside, live an eco-friendly life and blog about it," said Meline Liu, Sales Associate China at Carpenters. "The utopian spirit of AVL really chimes with us. We also love its poetry, its wordplay and double meanings. Chinese enjoy the way contemporary art is open to interpretation."
Around the corner, Functional Art, the design arm of Berlin-based contemporary art gallery Peres Projects, was doing a roaring trade within 20 minutes of the VIP opening. Co-owner Benoit Wolfrom sold the chair from under me as we talked. Greem Jeong's 'Doodle Chair' made of silicone infused with colour on a malleable metal structure, went for $15,000 to a young buyer from Shanghai. Wolfrom was not in the least surprised. "We've been showing art at Art021 for four years, so we felt confident in participating in this new platform. The Chinese market is really interesting. There is a curiosity, a hunger for content which is intellectually driven. Most striking is their eagerness to learn. But we must not forget that the Asian design market has been developing for a while. We asked our designers to make furniture for our art fair stands a few years ago and those pieces were snapped up, especially in Korea and Hong Kong. We launched Functional Art in 2018 and showing in Shanghai was a no-brainer."
Paris-based Galerie Studiolo, owned by architect/designer Fabrice Ausset and former auctioneer François Epin, was another hotbed of activity during the VIP opening. "Very few fairs show collectible design," said Epin, "which is crazy because it is a booming market. After all, it's virtually impossible to find good pieces of vintage design now, they've all been bought and prices are sky high." Studiolo's stand featured tactile works such as 'Fur-Lined' a circular light, by Bina Baitel, the intensity of which is changed by stroking its furry perimeter; Marianne De Douit's clay and milk vessels, their soft, mottled surfaces left unglazed; Nawelle Aïnèche's monumental tapestry, embroidered in dark silks and videotape; and a bench in plexiglass and swollen stainless steel by Ausset. "Ten years ago, people were impressed by new, cutting-edge techniques," Epin commented, "Now, older skills are coming back and they are highly valued. A concern with ecology has led to the re-examination of the past and that is happening everywhere from Shanghai to Mexico."
This was borne out by several of the local designers including Song Tao who preserves pieces of wood from ancient temples in resin. "There are lots of old cities being taken down," says Morris, "so Song Tao is thinking about the past and what to save." Artist and designer Chen Yanfei, who founded the furniture and accessories brand PuSu Shanghai, explains that the exquisite wooden furniture he showed at UDS was a "contemporary interpretation of Chinese literati aesthetics," providing a moment of insight into the complexity of a culture the west is, sometimes blithely, attempting to access. Meanwhile Naihan Li, known as 'Jingjing', is a designer based in Beijing who is currently creating works in collaboration with China's lacquer craftsmen – whose skills are considered likely to be lost.
Even Hong Kong-born Pearl Lam concedes that she was "way too avant-garde" in her early programme, an approach that probably stemmed from her education in the UK. "I came back from London where everyone was criticising the hierarchy of art forms, asking why art was privileged over design, and I started to think about Chinese literati culture where there is no word for art. Whether you make music, design, architecture, calligraphy, poetry or teapots, or all of those things, you are a literati." Lam mounted a succession of exhibitions mixing art, design, architecture and fashion, including the ground-breaking exhibition La France Mandarin, in 2004, which showed in Shanghai, Beijing and Hong Kong, but was unable to establish a market. She will, however, be showing the design collective Studio SWINE during Art Basel Hong Kong, at one of her two galleries in the city, and reiterates that it's only a matter of time before collectible design catches up with contemporary art on mainland China.
Loic Le Gaillard agrees and flew to Shanghai for the first time ever, though Carpenters Workshop Gallery has exhibited at Design Shanghai in the past. "We're here because we're more interested in showing in a contemporary art setting," he said, "that's where our pieces belong." Le Gaillard had already agreed to take a booth at Art021 when Morris approached him, so Carpenters did both fairs. They sold well, including three Rick Owens pieces, a Fragile Future chandelier and a large work by Wendell Castle, but Le Gaillard acknowledged that the learning curve is extremely steep. "The language barrier is a problem, I need more Chinese-speaking staff. This is not a market you can do half-heartedly. You have to engage wholly with translation, communication, and find ways to keep the relationships going throughout the year. We need to learn so much and so do they – it's two cultures coming together, incredibly challenging but fascinating."
Renowned French dealer Patrick Seguin, specialist in Prouvé, Perriand and Royère, was also in the city, despite having "only one client in Shanghai". "But I have many in Korea, Japan and Hong Kong. I used to say I have more collectors on five blocks on Park Avenue than in Asia," he laughed, "And then that changed. I'm here and there's a reason. China learns incredibly fast. I met my Shanghai client when she was 25 and couldn't believe she bought so many pieces. She's still buying and very recently I have seen that China is going to happen in a big way."
The consensus is that Morris got it right. Lise Coirier of Brussels gallery Spazio Nobile said she was pleased to have sold three pieces to Shanghai collectors and appreciated the intimacy of the small-scale fair. "Morgan organised several VIP tours which is a really good way of engaging amateurs as well as established collectors," she said. Morris adds that the UDS sponsor Polestar "brought a huge design team through, and the Cultivist also came with several groups. All the galleries had positive responses. We are hoping to do some satellite projects during the year and will definitely be back at the Tanks next November."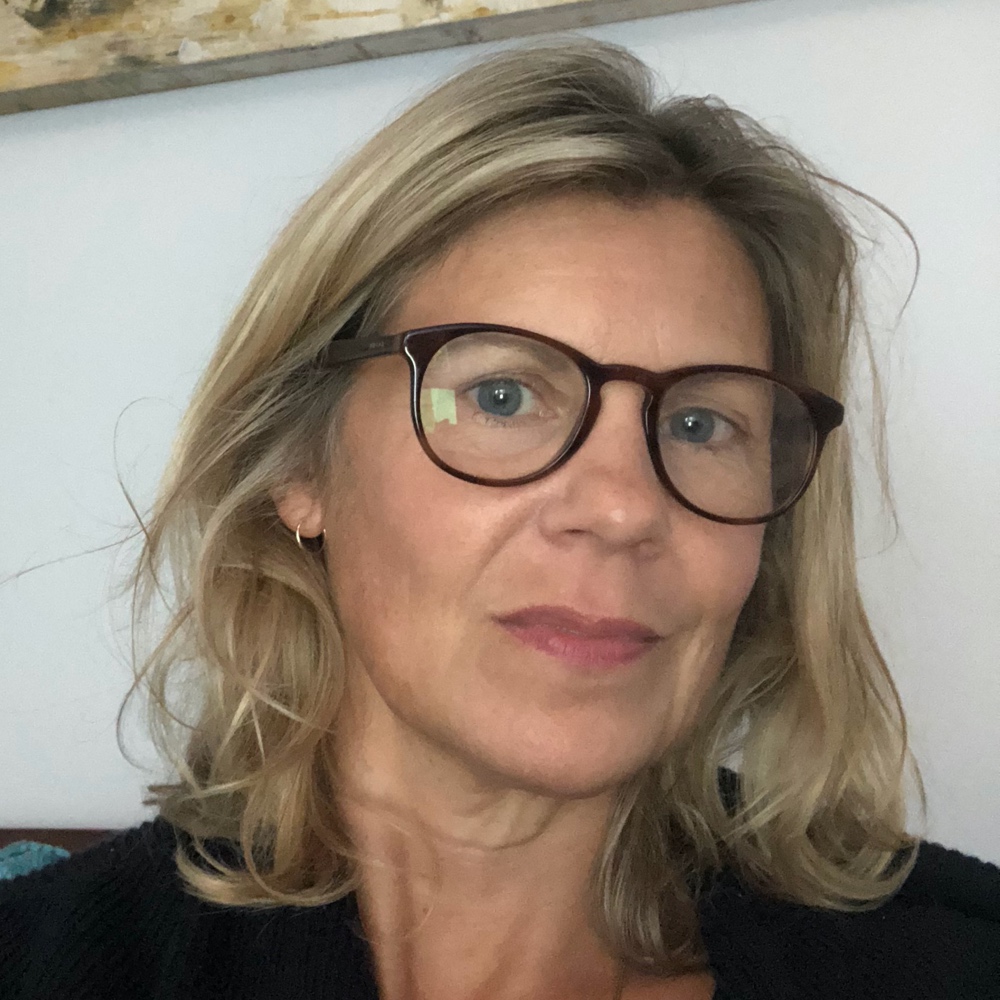 Sophie Hastings is a journalist based in London specialising in the global contemporary art scene. She has written about design and interiors for publications including The Times, the FT, the Guardian, ARTnews, Christies.com and Sotheby's magazine.
View all articles by Sophie Hastings