Seetal Solanki
In the kitchen with the materials designer, for an alchemical experience.
Cheese & Dill Soufflé
FOR A LONG time I've been making my friends and family cheese soufflé. I normally cook it at Christmas, or for other special occasions. For me, it's one of the most difficult things to make, but whilst you're making it, and combining all these different ingredients, there's this transformation that takes place that's quite remarkable. It's made from these everyday ingredients, but it goes from a powder, to a liquid, to a solid, through the alchemy of the process. It's magical – and it tastes incredible too.
CHEESE & DILL SOUFFLÉ
Ingredients (serves six):
85 g fresh breadcrumbs from French bread
480 ml whipping cream
6 large eggs, separated
1 teaspoon salt
1/2 teaspoon pepper
85 g butter
85 g all purpose flour
425 g grated Gruyère cheese
85 g chopped fresh dill
1 teaspoon cream of tartar
Preparation:
Preheat oven to 175°C. Lightly butter six ramekin soufflé dishes. Coat dishes with breadcrumbs.
Whisk the cream, egg yolks, salt and pepper in large bowl to blend.
Melt the butter in heavy large saucepan over a medium heat. Add the flour and stir constantly until mixture is golden (about three minutes).
Gradually whisk in the cream mixture. Whisk until mixture boils and thickens (about four minutes). Add 340g cheese and dill, then stir until the cheese melts. Transfer to large bowl.
Beat the egg whites and cream of tartar in another large bowl, until medium-stiff peaks form.
Stir a quarter of the egg whites into the cream mixture to lighten. Fold in remaining whites. Transfer the mixture to the ramekin dishes. Sprinkle the rest of the cheese (85 g) over the top. Bake until dark golden brown crust forms on top (about 40 minutes). Serve immediately.
What is your most trusted kitchen tool?
Probably my rolling pin for making chapatis. My mum passed it on to me. It's a really specific shape, tapered towards the ends with a thick middle. It's amazing but it's so simple – the way it has been carved and created makes it really useful because the way that we roll chapatis is very much about going in circles, and you have to make so many when you're cooking them. The design of the rolling pin takes away the effort, and means your hands don't get tired. It's also really light, and almost seems to mould to you. Depending on your style of rolling, you'll prefer a specific shape. I've been doing it since I was five, so I've had plenty of practice – this rolling pin has been with me for decades.
Favourite place to eat out?
A really simple little place in Tooting Bec called Saravanaa Bhaven. It's nothing fancy, but it's wonderful. South Indian cooking, cheap and cheerful, and always reminds me of home comforts. The food is served on steel plates, and you can get these thin, crispy dosas and incredible thalis, where the food is compartmentalised to make sure you eat different food groups in the right doses. It's quite a journey for me from where I live, but I make it for that place. It's one of my favourite spots.
A reliable kitchen 'hack' or trick?
In my kitchen, I make sure to use up all residual ingredients, even if it's just water. For instance, when I'm making a mushroom risotto, the water used to soak the dried porcini mushrooms becomes a flavoursome stock.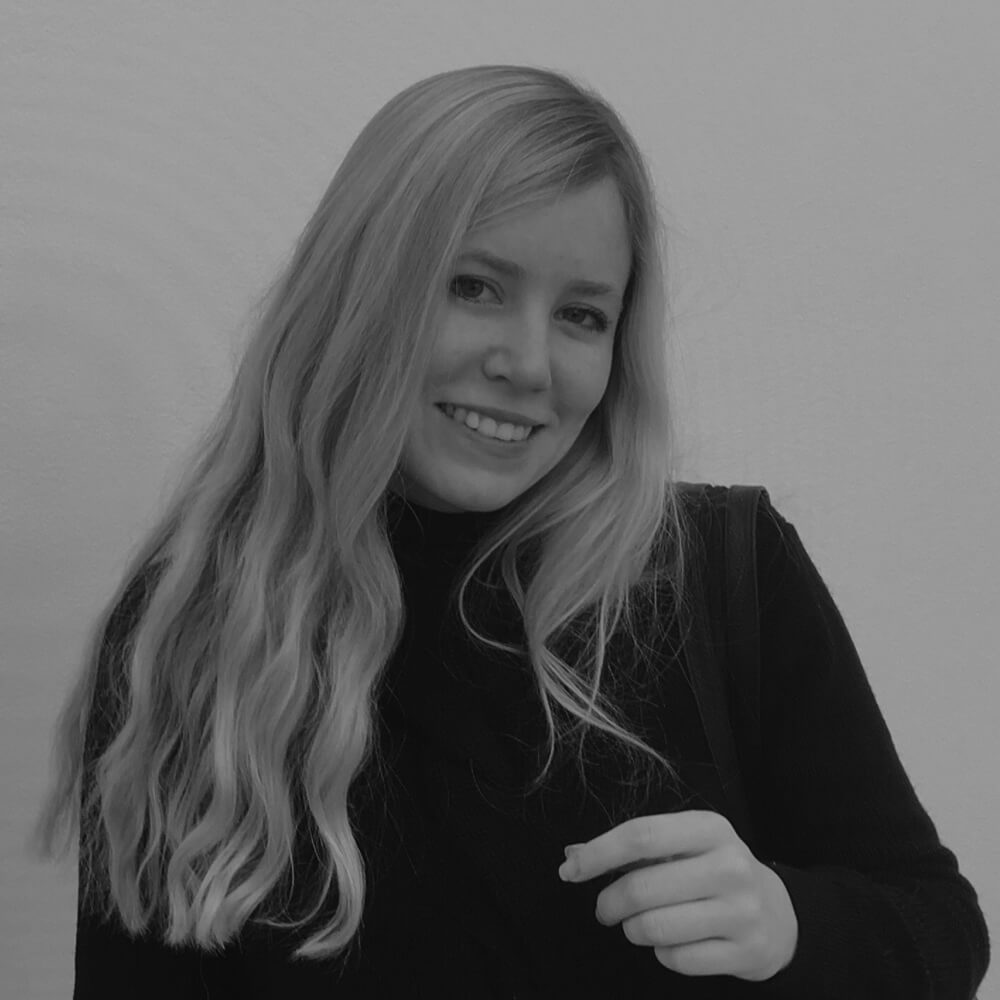 Imogen Greenhalgh is Deputy Editor at Royal Academy of Arts, London. She has written for a range of publications on contemporary art, craft and design.
View all articles by Imogen Greenhalgh