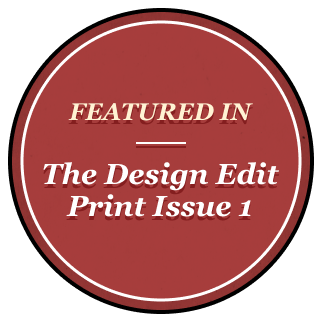 Design Duos / DRIFT
Constantly breaking new ground in their quest to reconnect humanity with nature.
RALPH NAUTA AND Lonneke Gordijn met as students at the Eindhoven Design Academy. Both resisted the limiting idea that the sole purpose of design is to create objects with a practical purpose. Both were interested in ideas that are born at the intersection between interactivity and aesthetics, and in the new field of immersive art. Faced with scepticism from those around them, it was a natural development for them to set up a studio together in Amsterdam in 2007.
Today, DRIFT comprises a multidisciplinary team of 64 innovators dedicated to developing the pioneering technologies and mechanical methods that can bring the duo's poetic ideas to life.
Natural processes are a fundamental source of inspiration for the pair – in projects from Gordijn's renowned graduation piece, 'FRAGILE FUTURE', to technologically challenging, site-specific kinetic installations like 'FLYLIGHT' and 'FRANCHISE FREEDOM'. DRIFT's ambition is to reconnect humanity with nature through art and technology, by creating spaces for reflection and communion. It is an essentially hopeful vision, committed to change. They are represented by Pace Gallery and Carpenters Workshop Gallery.
TDE: What drew you to work together?
Lonneke Gordijn: We met the day we started the Design Academy. It was funny because we began a conversation and it went in so many directions – jumping and bumping from one thought to another. We never stopped. I remember we would climb into abandoned buildings and sit there all night talking. One of the key things that drew us together was that we both thought that our world was very strange. Our conversations were all about how humans have shaped the world, and our bemusement with the process of how one group of people comes up with an idea and how it then becomes the dominant culture and then the truth. We were interested in thinking freely about how life might get better.
Ralph Nauta: We were 19 and 21. Those were very intense years, when we continuously shared our views on life.
Lonneke Gordijn: After we graduated, in 2007, we set up a studio together where we could each work separately, but we could also help each other out. I was into animation and architectural installation, while Ralph was very much into film and sports. He was more practical. 'FRAGILE FUTURE' was actually my graduation project. The first iteration I did myself, the second I did with Ralph.
The first project we did together was 'THE GHOST CHAIR'. What we asked ourselves was "How can you change people's perceptions?" And then we thought, "Something in front of a person needs to change in order for them to change." So we used an innovative 3D technology to trap a drawing of a floating, airy ghost form within a solid acrylic form, creating a dualistic, illusionistic piece. 'THE GHOST CHAIR' is impossibility expressed through the possible.
TDE: How has your combined creative output evolved?
Ralph Nauta: Over the years we have developed technologies and delved into different disciplines to allow us to bring our creations to life – this has completely changed DRIFT's creative process. It has broadened the boundaries within which we can challenge people with our artworks. For instance, our works such as 'FLYLIGHT', 'FRANCHISE FREEDOM' and 'EGO' can mimic nature, acting as a breathing organism, or following choreographies that resemble the swarming behaviour of starlings with more fluidity and grace than our initial works.
TDE: How do you work creatively? Do you split the work, do your skills overlap and complement, or are you polar opposites?
Lonneke Gordijn: Connection is crucial to decision-making for us as an artistic duo. We strive to make decisions by harmonising with each other and understanding our unique visions. We use our differences to our advantage, combining these to strengthen our practice. We are both bold visionaries who want to create a better future.
TDE: How do you deal with tension and friction, or pulls in different directions?
Ralph Nauta: We argue until we come to a consensus. Sometimes we have to postpone decisions in order to distance ourselves from the issue and process the other's perspective. At this point, it is important to remind ourselves of our common objectives and how our work has grown from the risks we have taken.
TDE: Why are two people better than one?
Lonneke Gordijn: As two assertive innovators, it might seem that we are polar opposites who complement each other. However, rather than polar opposites, we like to think of ourselves as fluid and complementary to the challenge we take on. This is also part of the message we want to convey in our art – unity and combined efforts can result in creating something beautiful and groundbreaking.
TDE: What is the current direction of your work?
Ralph Nauta: DRIFT reconnects people with nature through art. We create spaces where the viewer is tuned into rhythms resembling natural movements such as the blossoming of flowers, flocks of flying birds and sea waves. The intention behind mimicking these natural rhythms is to synchronise our own rhythms with one another. Our heartbeat, our breathing and our thoughts are essential, yet often ignored, rhythms. We believe that by reconnecting with our own rhythmic nature – and therefore, ourselves, others and our environment – we can coexist more harmoniously.
Lonneke Gordijn: DRIFT is continuously working on creating group experiences for people, through these immersive and dynamic art installations, to create a collective mission. As the world reopens, we look forward to reconnecting with our audiences.