SALES RESULTS/ Karl Lagerfeld's Estate
Extraordinary sales results prove that The Kaiser's taste and style in contemporary design continue to lead the way.
"COLLECTORS FROM ACROSS the world fought for the objects and drawings of Karl Lagerfeld and consecrated his title of fashion icon. The 'Kaiser' would have been very touched by this immense success," said Pierre Mothes, Sotheby's France vice-president. Indeed, the two first chapters of Karl Lagerfeld's collection were an immense success. Two live sales, two further online sales, more than a thousand lots with a total result of €18.2 million – four times the total high estimate of €4.6 million. The Karl Lagerfeld sale series held by Sotheby's between Paris and Monaco brought together "about 1,500 bidders from more than 60 countries" according to the auction house.
Lagerfeld's taste for contemporary design was evident, with these pieces dominating the sale. The French designer Martin Szekely, saw a new record for his 'Soleil Noir' mirror that sold for a staggering price of €375,500 against an estimate of €10-15,000 (Lot 511).
Lagerfeld was particularly fond of Marc Newson's work. They had met in Paris as the Australian designer's career was taking off in the late 1980s. One of the highlights of the sale was the 'Zenith' armchair, made in 1998, which sold for €81,900 (Lot 510, estimate €40,000-60,000) and the 'Atmos' clock – a gift of Newson to Lagerfeld – designed with Jaeger-Lecoultre and Baccarat, which doubled its high estimate to reach €27,720 (Lot 509, estimate €8,000-12,000). From the Art Deco section, one of the highlights turned out to be the elegant table lamp by Paul Iribe which sold for €126,000 against an estimate of €10-15,000 (Lot 8).
Even the less sober creations such as 'Portrait de Karl Lagerfeld' by Takashi Murakami found a new owner (Lot 54, estimate €80,000-120,000, sold for €289,800).
The drawings and various memorabilia of the fashion icon were met with incredible enthusiasm. Their estimates were generally very low, most likely in order to attract a broad crowd of admirers. Amongst other lots, Karl Lagerfeld's characteristic signature 'mitaines', or fingerless mittens, sold for €20,160 (Lot 711, estimate €300-500) and his personal notebooks for €189,000 (Lot 423, estimate €2,000-3,000).
Collections of such icons generally have a 'magic dust' effect on prices. However, one has to emphasise that the collections put together by Lagerfeld (many of them sold during his lifetime) created unique, opinionated and audacious bubbles of art works and design pieces whose quality has endured over time.
Lagerfeld's catwalk is not over and Sotheby's has announced that the third sale chapter will be held in March 2022 in Cologne. It will feature a selection of works from his last residence in Louveciennes.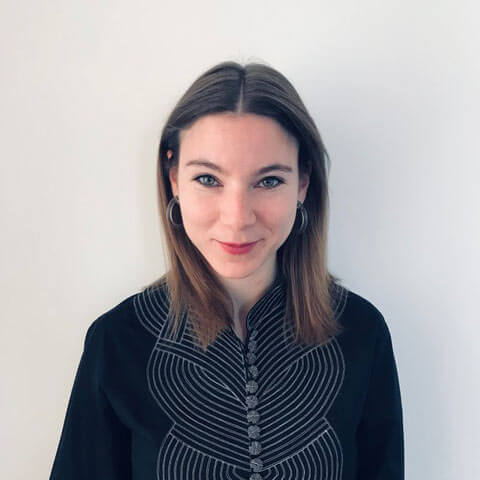 Astrid Malingreau is an independent advisor focused on 20th century contemporary design. She previously worked for Christie's in London and New York as a specialist in decorative arts and design.
View all articles by Astrid Malingreau