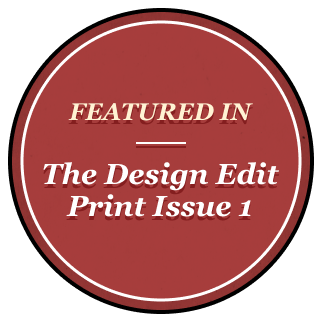 TDE asks Gabrielle Ammann, Lawrence Bonnel, Steven Volpe and Sandra Weingort: "Which is the first piece of collectible design you really fell in love with and why?"
Gabrielle Ammann
A globally respected gallerist and one of the leading taste makers within the collectible design market, Gabrielle Ammann formed her gallery in Cologne in 2006. There she displays the work of artists, designers and architects pushing the boundaries of their respective disciplines.
"The first collectible design work I fell in love with was the 'Big Easy' (1988) by Ron Arad. This piece has become an icon over the past few decades, and I am still in love with it.
I met Ron in the late 1980s through Studio Alchimia and have been working with him ever since. With his outstanding talent he explores the possibility and function of materials, pushing the boundaries of disciplines.
His refusal to be boxed into one category as an artist, designer or architect resonates with our gallery's programme to make visible the intersection between architecture, art and design."
Laurence Bonnel
In 2016 Bonnel founded the design gallery Scene Ouverte in Paris, where she displays the works of both established and emerging artists and makers.  She is a champion of rarity and excellence, so every piece in her collections is always either unique, or produced in very limited editions.
"The piece of design for which I had my first 'Coup de Foudre' was Vincent Dubourg's 'Buffet Inner Vortex' (2017). It was the first cabinet I had seen that was so sculptural. You can feel the movement, the strength when you look at it. It appears to be very hard but its polished interior provides a touch of luxury and an interesting contrast."
Steven Volpe
The renowned interior design practice Studio Volpe was established in San Francisco in the 1990s. Ever since, Steven Volpe has overseen the design of a broad array of elegant, eclectic, welcoming homes attuned to the rhythms of life. Volpe is known for his incisive eye, creative juxtaposition of historic, vintage and contemporary pieces and his encyclopaedic knowledge of design history.
"In the early 2000s I was re-thinking the entire ethos of my design philosophy. I was spending a lot of time in Paris and became aware of Martin Szekely's work. I was immediately captivated by his 'T5' bookshelf (2004) and decided it was something I wanted to live with. It has a subtle elegance and modernity and is still an important piece of design today."
Sandra Weingort
Born in Colombia, internationally recognised and published interior designer Sandra Weingort has evolved a style that modulates between impeccably-crafted modern elegance and timeless, highly-functional design. She aspires to create a sense of total ease, infused with curiosity and wonder, combining bespoke custom-made furniture with significant antiques and contemporary collectible design.   
"In 2018, I came across Peter Marigold and Tadanori Tozawa's 'Cleft' cabinets at Sarah Myerscough Gallery's booth in New York's Salon Art + Design show. The booth included a large, dark wall displaying a series of black cabinets, covered with an extraordinary variety of woods and finished with mesmerising craft. Their minimal spirit and glowing materiality evoked feelings beyond beauty, and I felt quite moved by them. Two years later, I was able to commission a large-scale version for my project, and collaborated with Sarah Myerscough, Peter and Tadanori to create the first piece of collectible design I really fell in love with."
Watch a TDE TV interview with Steven Volpe here.