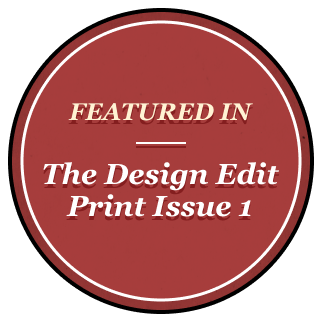 Simon de Pury
Emma Crichton-Miller in conversation with the world's best known art auctioneer about his love of design and experience of the market.
SOMETIMES DUBBED 'THE Mick Jagger of art auctions' for his flamboyant performance on the auction block, Simon de Pury was born in Basel in 1951. His mother was an expert in ikebana, the Japanese art of flower arranging, while his father was a pharmaceutical magnate. De Pury set out to become an artist, but quickly changed tack and joined the auction world, where he made a name for himself as a persuasive, multilingual wielder of the gavel.
Stints as a curator and private dealer were followed, in 2000, by an invitation to head up a new auction house, Phillips, de Pury and Luxembourg. By 2002, de Pury became majority owner of the renamed Phillips de Pury & Co, leading it through a period of rapid growth, with a tight focus on contemporary art, design and photography. Record prices achieved under his hammer included the Marc Newson, Prototype 'Lockheed Lounge', (1988), which sold for $2,098,500 in New York, in May 2010. Since leaving the company in 2012 de Pury has continued to act as promoter, curator and art advisor, pursuing his interests across art, design and fashion. Most recently, he launched a new exhibition series titled 'de PURY presents…' collaborating with international artists to stage exhibitions from their own studios.
Emma Crichton-Miller: You've played a significant role in the development of the contemporary design market, as both an auctioneer and collector. What first drew your interest?
Simon de Pury: I was born and raised in Basel, and while it's a small city, it is very open to art, culture, design and graphic design. So, without realising it, I was exposed from very early on to high-quality works in all of those areas. As a child, I visited an exhibition devoted to Verner Panton. I saw these extraordinarily shaped chairs and was absolutely mesmerised. I also recall my first response to a chair by Le Corbusier. These two design objects were really the first to make an impression on me.
Emma: When did design become a professional interest?
Simon de Pury: In my years at Sotheby's, in Monaco, among the auctions I conducted was the first Memphis sale of Karl Lagerfeld. But it was only once I became the full owner of Phillips, in 2002, that I was able really to devote my professional energies to design.
Emma: You decided to focus Phillips on three areas: contemporary art, design and photography. Why those three at that point?
Simon de Pury: Those areas had interested me since I was a teenager. Also, there was relatively little overlap between contemporary art buyers, design collectors and photography aficionados at the time. But gradually, these three areas began to overlap more and more.
Emma: How did you encourage this crossover collecting?
Simon de Pury: We tried to reinforce it by combining design and contemporary arts – we displayed design in the same rooms as contemporary artworks, for instance. This really struck a chord with a number of collectors who were unfamiliar with these designers. We really championed contemporary designers, organising selling exhibitions of Marc Newson, Ron Arad, Zaha Hadid furniture as well as an exhibition of Manolo Blahnik.
Emma: So this was very much contemporary, rather than vintage, design?
Simon de Pury: The emphasis was on contemporary design and not long after that several really exciting things happened. Marc Newson, who at that moment was working with Galerie kreo – who are great pioneers in the world of contemporary design – was approached by Larry Gagosian, who started representing him. Newson was the first designer to be represented by Gagosian.
That was a boost for us – a sign that we were on the right track. Then, the first Design Miami/ took place during the 2005 edition of Art Basel Miami Beach. So, all the collectors coming to Art Basel Miami Beach were also viewing the Design Miami/ exhibits. Then many other fairs began to integrate design, so it all happened organically. After that, we began to push ceramics because that's another passion of mine. We started including the works of Edmund de Waal in our sales and again, he was taken up by Gagosian – their first ceramicist.
Emma: What do you think was distinctive about the work of those artists?
Simon de Pury: Each time I saw a work by Ron Arad, Marc Newson, or Elisabeth Garouste and Mattia Bonetti, I felt this excitement. It made my heart beat stronger. The extraordinary thing is when I look back on it, 20 years later, I do think that their work has not aged. I curated an exhibition of Ron Arad last year in Petworth. When I saw his pieces assembled in a Georgian building, it gave me the same thrill I had when I saw them for the first time.
Emma: Has your interest always been focused on the collectible end of design?
Simon de Pury: No, I've been interested in design more broadly. One person that I have always hugely admired is Philippe Starck. While he has designed some of the greatest superyachts for the very few, he has also focused on large edition pieces. I remember inviting him to Sotheby's in the nineties, when I was working there. He gave a lecture and I discovered that not only was he a brilliant designer, but an amazing entertainer too.
Emma: And so these categories that some impose on design, such as product design, collectible design, design by artists, and then sculpture – what is your attitude towards them?
Simon de Pury: I believe in breaking down all of these boundaries.What I'm interested in is creativity and talent. For me, a great fashion designer, or a designer who does objects or furniture, or a great ceramicist, or a great visual artist – if they excel in what they do they simply become great artists. That whole debate between the applied arts, visual arts and all of that, I find completely meaningless and irrelevant. When I used to visit top painting collectors, I would often be amazed. How was it possible to have these incredible works by Picasso, but then such boring furniture? How was it possible to have such an amazing eye when it came to buying art, yet not care about the chair you were sitting on? It was like two different worlds. Whereas now, I feel that top collectors really care a lot about exhibiting, or living with, art of many kinds and in creating exciting juxtapositions.
Emma: What have you collected yourself?
Simon de Pury: It took me a long, long time to become a collector. I was always obsessed with art and design, as I said, but I was quite Zen in my youth. I sometimes prefer a home that is spartan and completely empty, than a place that is filled with objects or furniture that are of no visual interest. I find nothing worse than artistic pollution. But, yes, I have collected pieces by Ron Arad, Marc Newson and Mattia Bonetti amongst others. In the field of ceramics, I have collected works by Axel Salto – whom I absolutely love – and French ceramics of the 1950s.
Emma: Have you discovered anyone else in the field of design, ceramics or glass, whose work has excited you recently?
Simon de Pury: There are two glass artists: Ritsue Mishima and one of her former pupils, Flavie Audi. I met Flavie while she was still at the Royal College of Art and I've been passionate about her work ever since. Although she mainly works with glass, she's now exploring many different media, including video.
Emma: Over the last 20 years, would you say that a group of collectors has emerged who cross freely between these different art forms and fully understand the cultural value of these objects, as well as their mounting financial value?
Simon de Pury: Yes and no. Yes, in the sense that most significant collectors, as I said earlier, do want to surround themselves with the best and the most visually stimulating things, whether it's on the wall, on the floor, to sit on, or to eat at. But even the most passionate collectors tend to stop when they have filled their homes with design. They still view the decorative arts as something which has to have a function. Therefore, I find that the design market does not yet have the maturity of the contemporary art market. It is still 10 to 15 years behind and has a long way to go.
Also, there is a much more limited group of artists or designers who have attained a real market value. So, it is still a much narrower market. But I'm convinced that this overlap will continue, because during the pandemic people have been housebound and so now they really are keen to have their homes as their castles. Therefore, I think we will see the design market increasingly maturing and eventually catching up with the contemporary art market.
Find out where to pick up your copy of The Design Edit print issue 1 here.