Craft Spotlight: Chris Day
Powerful and evocative work from an upcoming talent who confronts black history in a profound and authentic way.
All Saints' Church, Harewood House, Yorkshire, UK
26th June – 31st October 2021
AT THE AGE of 52, Chris Day is quite old to be termed an emerging artist, but then he has a bit of hinterland. The glassblower's work focuses on the black experience in the UK and US, investigating the historic iniquities of the slave trade and the civil rights movement. Much of his inspiration is derived from his own experience of coming from a mixed race background, growing up in the Midlands. When his mother's family discovered she was pregnant with him by a Jamaican man, they tracked his father down and beat him up. He disappeared and, subsequently, Day was raised in a white family. It left him with the sense of never quite fitting in.
At school his profound dyslexia went undiagnosed but he did discover a love of art. However, this lay dormant for decades as he worked as a plumber and heating engineer. At the age of 48, his wife persuaded him to enrol at Wolverhampton University, where he discovered glass and was immediately smitten. Since graduating in 2019, his ascent has been rapid. Months later he received a special commendation at the British Glass Biennale, where he was spotted by the founder of the prestigious Vessel Gallery, Angel Monzon, who immediately snapped him up and gave him a solo show. Earlier this year, he also exhibited at the Welding Cultures exhibition in London's SoShiro. And now he is the first maker to be featured in Harewood House's new series, Craft Spotlight, an annual platform for up-and-coming artists, held on the grounds at All Saints church and launched to encourage greater diversity in the field.
Cynics will point out that his timing has been good, his pieces chiming perfectly with a world trying to get to grips with the question of race after the murder of George Floyd and the rise of Black Lives Matter. But the fact of the matter is that Monzon had noticed his potential well before Derek Chauvin spent over nine minutes with his knee on an innocent man's neck. And the work is outstanding: thoughtful, evocative, and sometimes angry. Unlike many glass artists, he doesn't rely on his chosen material's inherent beauty. Instead his pieces are angular, awkward and, occasionally, difficult to look at.
Harwood House is a fascinating spot to hold an installation that contains a mixture of new and more established work. It was built by Edwin Lascelle in 1771 and, like many venerable institutions, it's attempting to grapple with its own history. The opening text that visitors read as they walk into the main house, for example, immediately points out that Lascelle's father, Henry, made his money from the West Indian sugar trade – owning slaves, plantations, ships and warehouses. Inside, there's an exhibition devoted to the family's one black member of staff.
Inevitably, Day doesn't shy away from this. 'Under the Influence' features vessels with caps bound with ropes that refer explicitly to the 2011 discovery in one of the house's cellars of 28 bottles of Harwood rum that came from the sugar plantations and are a legacy of the slave trade. (The bottles were sold in 2013-14 and the proceeds donated to the Geraldine Conor Foundation). Neither does the complicity of the church go unnoticed.
Another new piece for the installation, 'The Congregation', is a series of terracotta bowls containing blown glass blobs – several encased in copper piping, others finished with copper wire – that sit on top of the building's pews.
"Christianity was imposed on the enslaved Africans against their will; on the other hand, going to church was one of the few times they would have to rest," explains the nearby blurb. "The work reminds us of the way in which every aspect of the slaves' lives, even their time off work, was controlled by their owners."
Arguably though, the most profoundly moving moment of this excellent show comes from one of his older pieces. 'Strange Fruit' is inspired by Abel Meeropol's poem of the same name, which was later made more famous by a song version recorded by Billie Holiday, and talks about the lynchings in the deep south of the US. "Black bodies swinging in the southern breeze, Strange fruit hanging from the poplar trees," sings Holiday quietly in the background as seven misshapen globules of glass hang from ropes in the corner of the church.
My eyes were moist as I left All Saints, heading back out into the grounds full of families enjoying a day out. This is a bijou but important show from a new and authentic voice.
Article By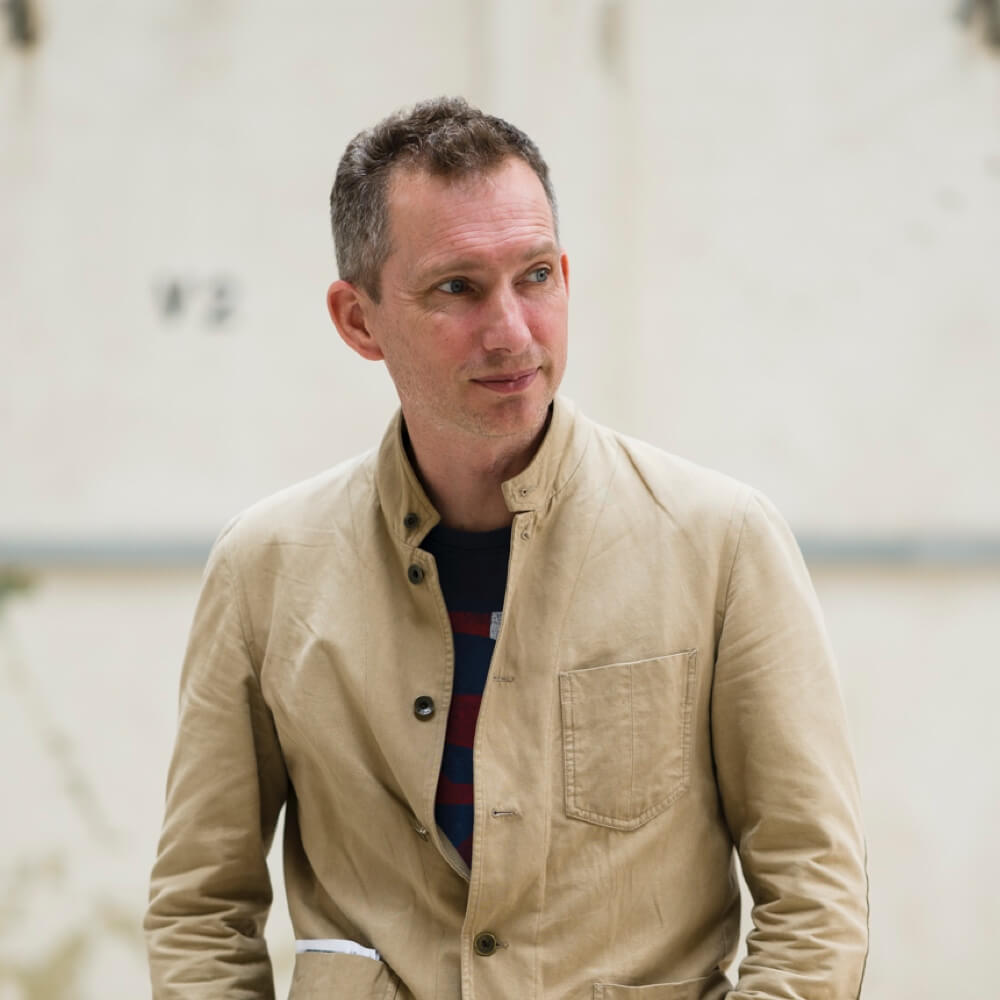 Grant Gibson is a former editor of Blueprint and Crafts and hosts the podcast Material Matters.