The Refined Workshop x Tollgard
Limited-edition furniture made from an ancient seam of marble.
The May Fair, Stratton St, London
13th – 17th October 2021
ANYONE WALKING PAST the expansive windows of central London hotel The May Fair this week is in for a treat. Taking centre stage behind the glass for the duration for the city's iteration of the Frieze Art Fair is a collection of sculptural, limited-edition furniture formed out of a richly veined marble so rare that it hasn't been used to make anything of scale since the Great Exhibition of 1925.
The quarry in south west France where Grand Antique marble is found has been closed for most of the last century because the stone proved too difficult to unearth in commercially viable quantities. However, a few years ago it re-opened and pioneering artisan stone masons The Refined Workshop managed to secure a block vast enough for a range of furniture.
The 'Wave Collection' was made in collaboration with award-winning interior and product design studio Tollgard, whose founder and creative director Staffan Tollgård shares The Refined Workshop's dedication to craftsmanship and interest in pushing the boundaries of what is possible in stone.
"The aim was for the design to feel very pure and very simple," Tollgård explains, "and we wanted to have a juxtaposition on everything – to make something very heavy and very strong, and then add softness."
The resulting pieces do indeed appear arrestingly simple – merely rectangles sitting on cylinders – and the wave which ripples the front edges of the console, dining table and bench (and gives the collection its name) speaks more of soft fabric than of hard stone. But these effects are an illusion. That undulating 'hem' is unyielding, the patterned surface is cold, and the simplicity of the form belies an extraordinarily complex and technical making process.
"Masters of their craft are always a joy to work with," says Tollgård, "and The Refined Workshop have taken our mantra of 'making the impossible possible' effortlessly into their stride. These pieces couldn't be made from solid stone. To be functional and safe, the stone needed to be strengthened, braced and supported, and the weight reduced. Making that look easy, isn't in fact so easy – there is a lot of engineering hidden inside these pieces."
The 'Wave Collection' is a limited-edition, its size restricted by the material itself. The block of Grand Antique marble used to make the dining table, bench, console and coffee table premiering this week at The May Fair is a one off; once it is used that will be it. That uniqueness is an important part of the narrative held in these works and turns them into true heirloom pieces. These are works of functional sculpture that not only push the limits of material traditions, but also celebrate the extraordinary, uncommon beauty of the ancient stone from which they are made.
'Wave Console', approx. £36,000
'Wave Bench', approx. £41,000
'Wave Coffee Table', approx. £34,000
'Wave Large Dining Table' (3.2m), approx. £90,000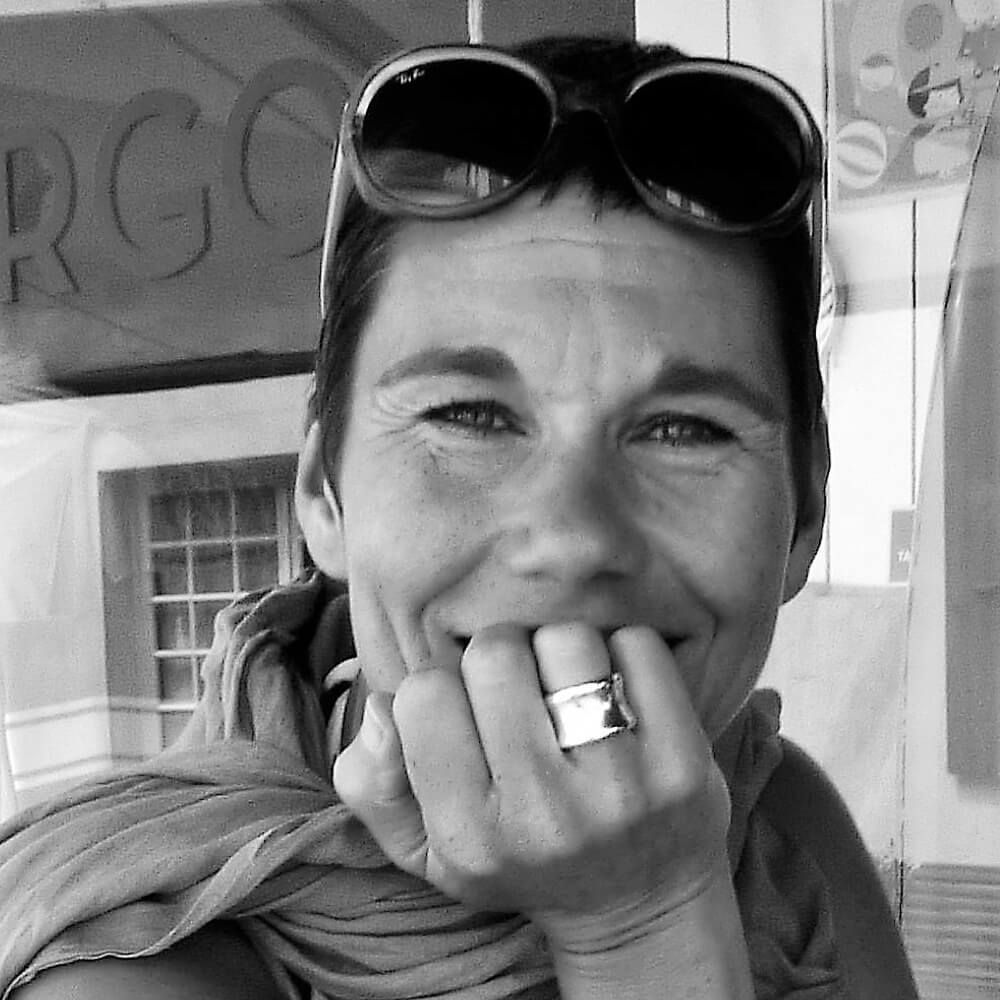 Charlotte Abrahams is a writer and curator specialising in design and the applied arts. She trained at Central St Martin's and since then has written regularly for the national and international press. Her latest book, Love Pattern & Colour (Frances Lincoln) is out now.
View all articles by Charlotte Abrahams