November Fairs: New York
TEFAF and Salon Art + Design: the former reported healthy sales to its loyal core audience, while the latter skewed towards younger collectors and new design.
THE PARK AVENUE Armory in New York hosted two important shows in November, providing interesting views of two distinct segments of the collector's market. The fourth iteration of the prestigious Netherlands-based fine art fair, TEFAF New York (1st-5th November), brought in 90 international dealers, who offered a mouthwatering variety of fine art and antiques.
Ancient Greek and Roman sculpture, antique books and Tiffany lamps shared billing with paintings and graphics, and a number of dealers followed the current museum practice of mixing categories and time periods, in a clear bid to avoid looking out of date. The results, mostly successful, made the beautifully presented show look fresh and appealing, and dealers reported successful sales to its loyal base of collectors that, on observation, skewed towards an older demographic than those attending the second event later in the month.
Following hard on the heels of an up-and-down week of contemporary art sales, the eighth edition of the Salon Art + Design swept in from the 14th– 18th November, a welcome distraction from the impeachment hearings that were dominating television and Twitter. A total of 56 dealers from 13 countries presented Instagram-ready booths filled with a profusion of treasures to a lively audience of collectors and would-be collectors. As in the past several years, the most attention-getting pieces tended to be those not only new to market, but fresh out of studio or workshop. Although unlike most fairs, the Salon offers a mixture of categories and time periods — from ancient art to contemporary design-art, from paintings and sculpture to 20th and 21st century ceramics, glass and furniture — the objects that once more seemed to dominate the show were, if not necessarily the most beautiful, certainly the largest, the shiniest, and the most unusual in form. Happily, some were also original in concept.
Among the most memorable works, dominating the hallway inside the Armory entrance, was Mathieu Lehanneur's gravity-defying table, in which a slab of marble is supported on a base of hand-blown glass bubbles — a visually striking effect achieved by blowing the glass much thicker than usual, though its translucence makes the marble appear to float on air.
Just inside the entrance, Pollaro displayed an 80"-long ebony-and-steel partner's desk ticketed at $165,000 — probably because the label credited Brad Pitt as designer. A genuine traffic-stopper was an 8-foot-tall suit of armour made of white porcelain, at Priveekollektie, a relative bargain at $75,000.
At the other end of the spectrum, Gabriel & Guillaume showed a rare dining table (circa 1980) by José Zanine Caldas, with glass top and base formed from a section of a reclaimed tree: asking price $220,000.
Notable more for its uniqueness than any specific design merit was a combination dining-table and billiard table from the 1930s, offered by Maison Gerard for $180,000. At Garrido, a glass-topped console with a strikingly asymmetrical burnished-steel-base would set someone back $85,000. And for David Gill, architect Daniel Libeskind designed a massive bronze table conceived as a landscape, whose two abstract-shaped sections could be rearranged in different configurations … price on request.
As expected, dealers Gill, Friedman Benda, R & Company each filled their front-of-the-exhibition-floor spaces with new and provocative work from their respective stables of designers including a Johnny Swing table of welded nickels at R & Company, and a white woven-velvet chair by the Campana Brothers at Friedman Benda.
Others focused on new design included Sarah Myerscough, Todd Merrill, Gallery FUMI, Patrick Parrish and The Future Perfect (whose display was devoted to Reinaldo Sanguino's painted ceramic furniture). A number of established dealers, however, continued to place their bets on 20th century pieces that made no effort to be artwork, but just reflected excellent design, fine workmanship and function. These included Moderne Gallery (American Studio Crafts), Demisch Danant (1950s-70s French), Magen H (postwar French), Modernity Stockholm (20th century Scandinavian), and Vallois (French Art Deco).
Liz O'Brien, Hostler Burrows, Twenty-First Gallery and Cristina Grajales were among others whose well-edited and attractively-displayed offerings were generally less transgressive. This reflects, perhaps, a belief in long-term appeal rather than short-term novelty, though it's also evidence that New York shows, in general, avoid the beach-party ambience of Design Miami in favour of a more glamorous, low-key mood. (This year, in particular, the mood — and to some degree, sales — were affected by the uncertain political situation and forecasts of a possible economic slowdown).
Interestingly, many of the hottest names in contemporary design, including Ron Arad, Marc Newson, Joris Laarman, Studio Job and Maarten Baas, were not seen at the show.  Nor were auction-house record-breakers Les Lalanne  – François-Xavier Lalanne's unique Hippopotame I' Bathtub from 1969 had just two days prior to the fair achieved the startling price of $4,335,000, with buyer's premium, at Christie's, nearly three times the top estimate of $1,500,000, establishing quite another league of pricing. Also absent were Bauhaus furniture and mid-century American design, both of which seem to have run their course in terms of design-show participation, in part because increasing numbers of these now-classic pieces have been put back into production.
That accounts in great part for the rising interest in a new generation of under-40 designers (like the Haas Brothers, Misha Kahn, Chris Wolston and Max Lamb, all of whom had work in the show), and sure-things like Mattia Bonetti, enjoying a second wave of success after his late-20th-incarnation as half of Garouste and Bonetti. (A massive traffic-stopper of a table with wrought-iron legs and rare stone top at David Gill sold on opening night for a healthy six-figure price.)
Sales like that, however, seem to have been the exception this year. One problem that won't go away is the fact that participation in trade fairs is costly, compelling dealers to show big-ticket items that will help them amortise the expense … but may deter any but the most committed (and free-spending) collectors. Moderate prices won't pay the cost of coming to the show, especially for dealers travelling from overseas. Judging by comments from several dealers at Salon, that was the case this time around. The displays were beautiful, the atmosphere was congenial and upbeat, but for many exhibitors, there were more wait-and-see potential sales than immediate buyers.
As for prices in general, the news is both good and bad: in general, the continued existence of five and six-figure price tags means that the gap between those who can afford the work, and those who can only aspire to own it, is growing ever larger. It's no longer the case that designs (or artworks) by newly-discovered talents can be snapped up by budding collectors at budget prices, and increase as the designers, and their skills, mature. On the contrary, new discoveries become high-priced headliners early on, attracting cash-rich buyers in search of the next new thing. What does this mean for the market? Most probably that, in a few years, some of the works will be written off like out-of-date fashion. What will stand the test of time? It's too early to speculate, though some buyers may be doing just that.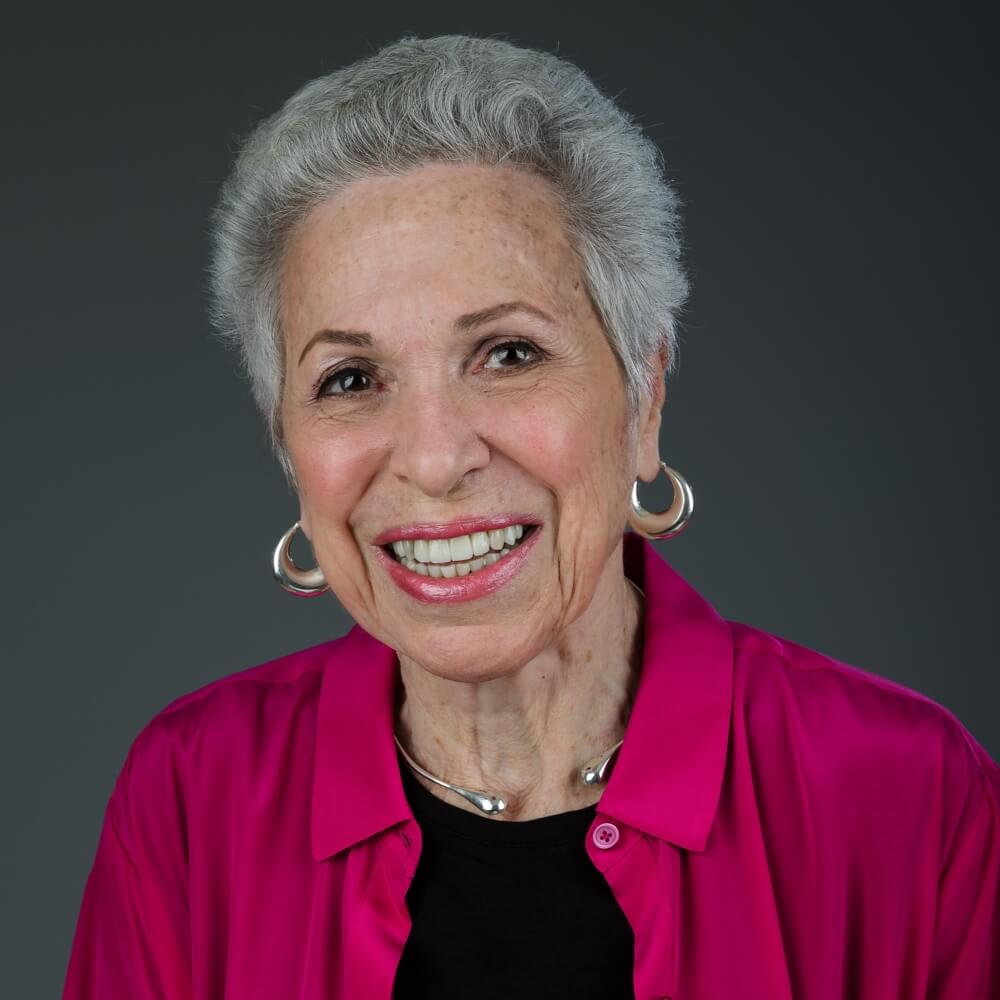 Judith Gura was a New York-based writer and lecturer with a special focus on contemporary design. She covered the design market for two decades, and published a number of books on modern design, furniture and interiors.
View all articles by Judith Gura