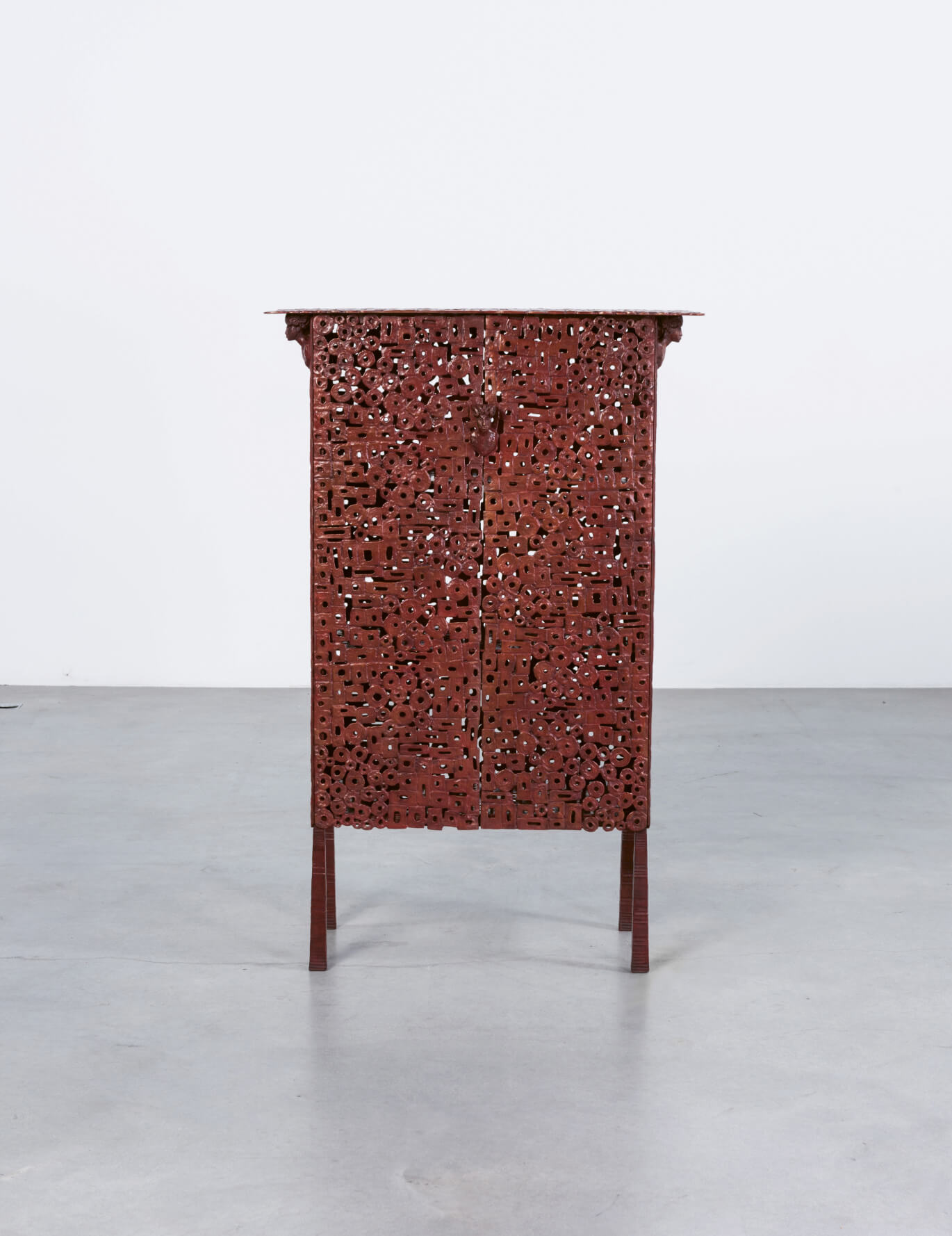 Cabinet Klimt
Ingrid Donat
Ingrid Donat is a French-Swedish artist known for her sculpted-by-hand bronze furniture. She was introduced to the techniques of traditional sculpting in the 1980s by Italian artist Sylva Bernt, and encouraged by Diego Giacometti to create her own furniture. She is inspired equally by French design and twentieth-century art and is represented by Carpenters Workshop Gallery.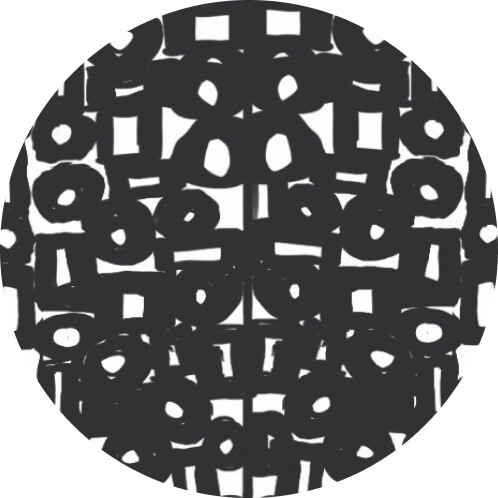 Inspiration
My visual language is influenced by Tribal Art, with its brutalist expression, simplicity of line, pigment-based fabric colours, geometric patterns and the depth of its patinas – which recall human or animal skins. I am also deeply inspired by the artists I love.
I studied the ways that Egon Schiele and Alberto Giacometti drew and sculpted people, as well as Gustav Klimt's way of painting nature and patterns. In terms of furniture, I have always admired the sophistication of Art Deco, especially the sense of detail of Armand-Albert Rateau.
Pattern
While a visual reference to Klimt's distinctive patterns – such as in his 'Portrait of Adele Bloch-Bauer I' (1907) – the pattern also serves to invite the light in, where it crosses and reflects off the surfaces, recalling the shimmering effect of the artist's 'Golden Phase'. I find the scarification of the metal with these patterns softens the bronze, which is often so cold.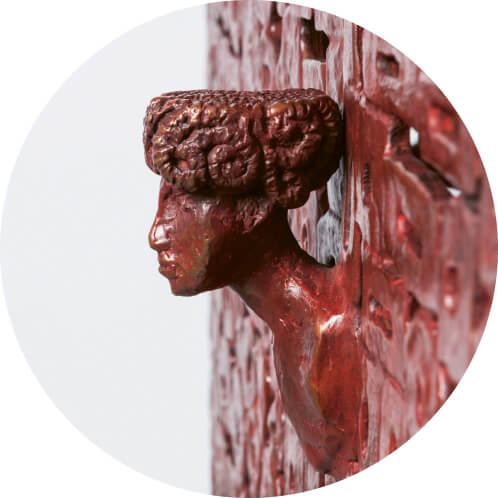 Form
The simplest part of the work is its form – a cabinet which recalls the eminent French designer Rateau and also the Art Nouveau style. Its eccentricities come not in the physical shape, but through its materials. Another idiosyncrasy is the adornment of the piece with several busts that resemble Adele Bloch-Bauer.
Material
'Cabinet Klimt' is a cast bronze work, created using the lost-wax method. I love the richness of bronze as a material. I live and work in Paris, a city with a long and distinguished association with the material. I think, in particular, of Auguste Rodin – a sculptor like myself – and the legacy of his bronze editions. I see it as a privilege to create with a material of such longevity.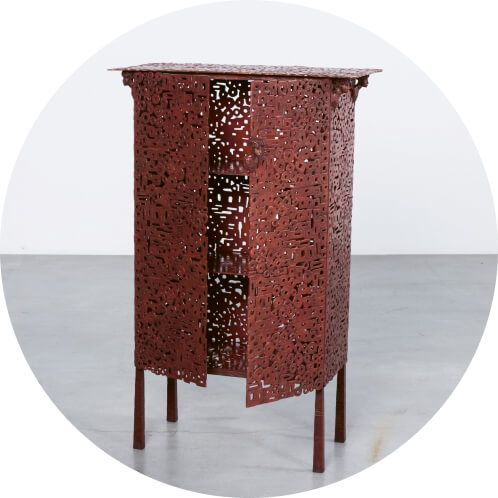 Function
It is essential that my works retain their functionality – form must not come at the cost of function. Rather, they must work in tandem. 'Cabinet Klimt' is an object to be lived with, used and enjoyed, not an obstacle to ease.