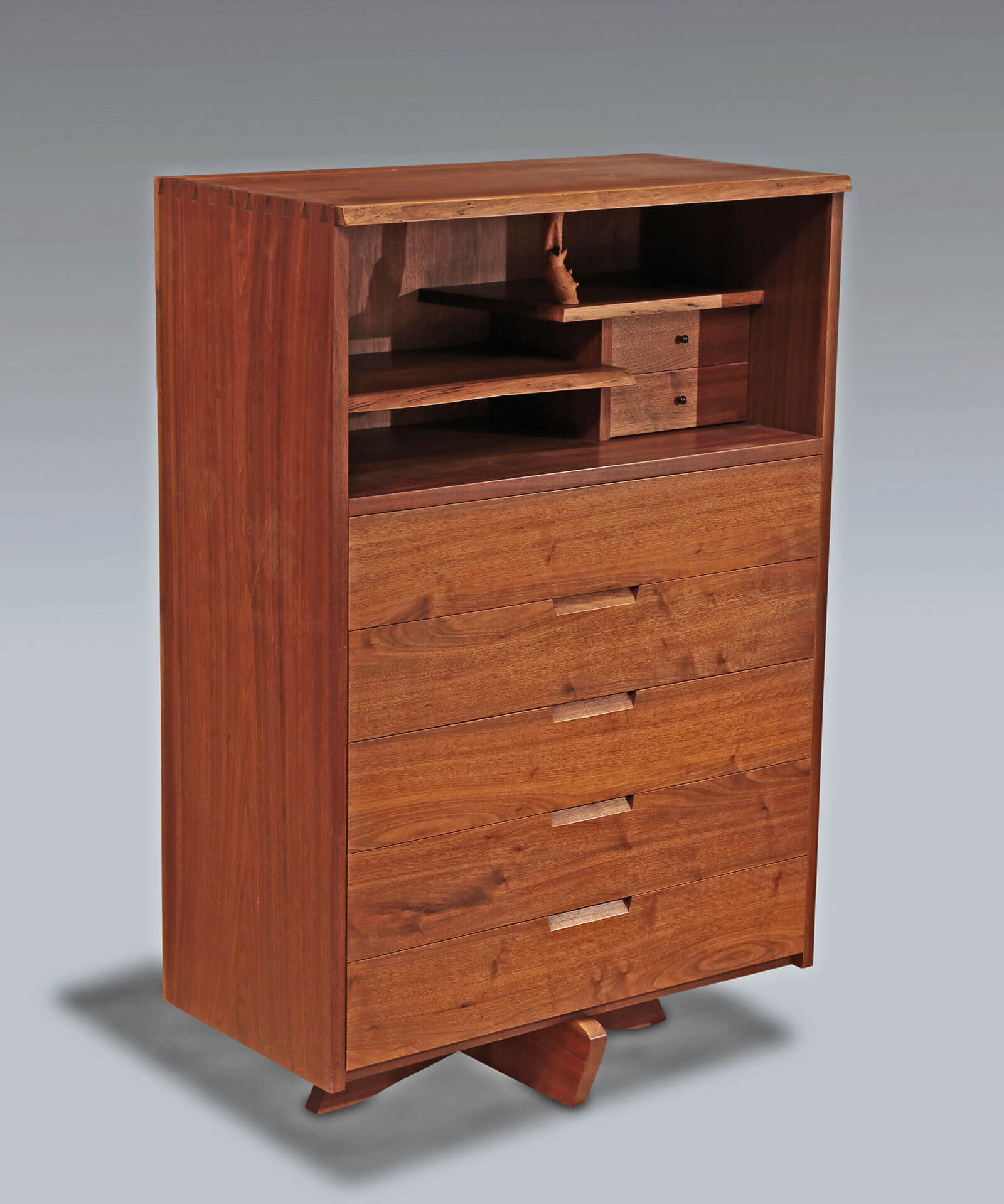 'Chigaidana' chest
George Nakashima
George Katsutoshi Nakashima was born in the United States in 1905. He is internationally renowned today as a furniture designer and woodworker, and hailed as one of America's most eminent designer craftsmen. His formal education in architecture, his exposure to European Modernism, his interest in Eastern religious philosophy and traditional Japanese craft traditions, are all evident in his distinctive work.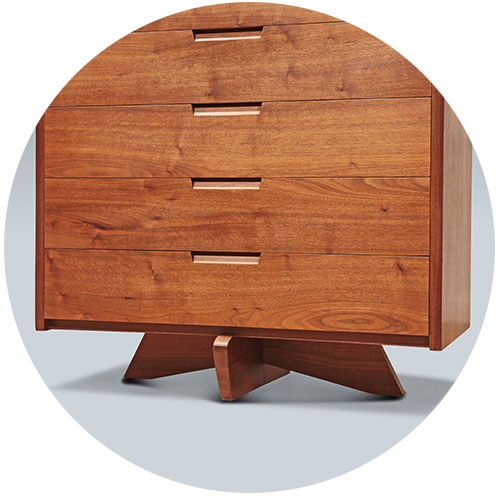 Inspiration
This chest is a unique design that incorporates elements of Nakashima's work from the 1930s through until the 1980s.

Nakashima first designed a traditional 'High Chest of Drawers' in the 1950s. This particular chest is a modification of that original design, which incorporates other elements, such as a 1980s modernist base and a traditional Japanese shelving style ('chigaidana').
Designed in 1988, this chest was completed and signed on 28th March 1990 – shortly before he died on 15th June. As his last custom design, this piece can be seen as a self-conscious summary of his career.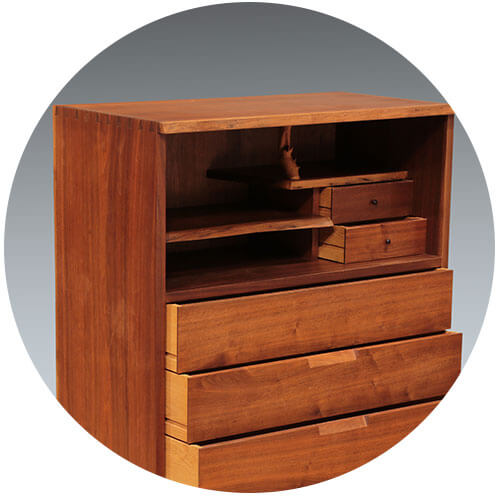 Material
Nakashima had great respect for wood and other natural materials. This chest is made from American black walnut, a material that Nakashima began working with in the 1940s, as it was plentiful in his area.
"When seasoned and oiled properly, black walnut has a beautiful, rich dark brown colour accented by different shades of lighter, cream-coloured sapwood edges," explains his daughter Mira Nakashima, Creative Director of George Nakashima, Woodworkers.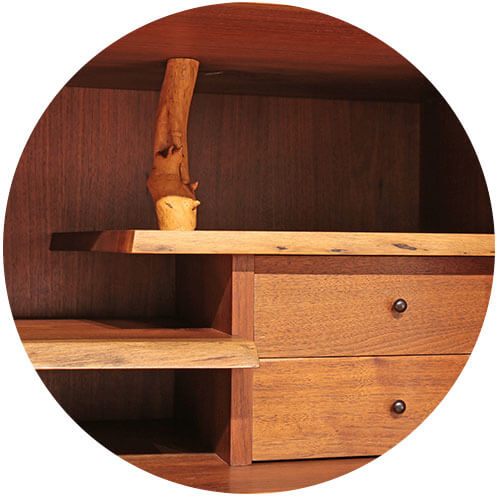 Form
The opening above the drawers is a traditional Japanese form of 'chigaidana', where the shelves are arranged in a staggered manner. Nakashima first used this style in 1960 for a shelving unit in the line he created for the US manufacturing company Widdicomb.
The peeled stick within the shelves is a reference to his use of peeled cryptomeria for his first chair design in 1936 – the 'Karuizawa' chair for St. Paul's Church in Japan. It also looks back to his 1940s use of bitter brush – a desert shrub. Nakashima had been interned in Idaho during the Second World War. He couldn't purchase good lumber, so he harvested bitterbrush, polished it, and cut it into pieces he could use for furniture.