Secret Santa
This year we've asked various members of the team, as well some of our favourite writers, to pick a piece of collectible design they would buy for the office Secret Santa – after slapping some zeroes on the end of the budget of course!

Tap each present to unwrap...
Open Gift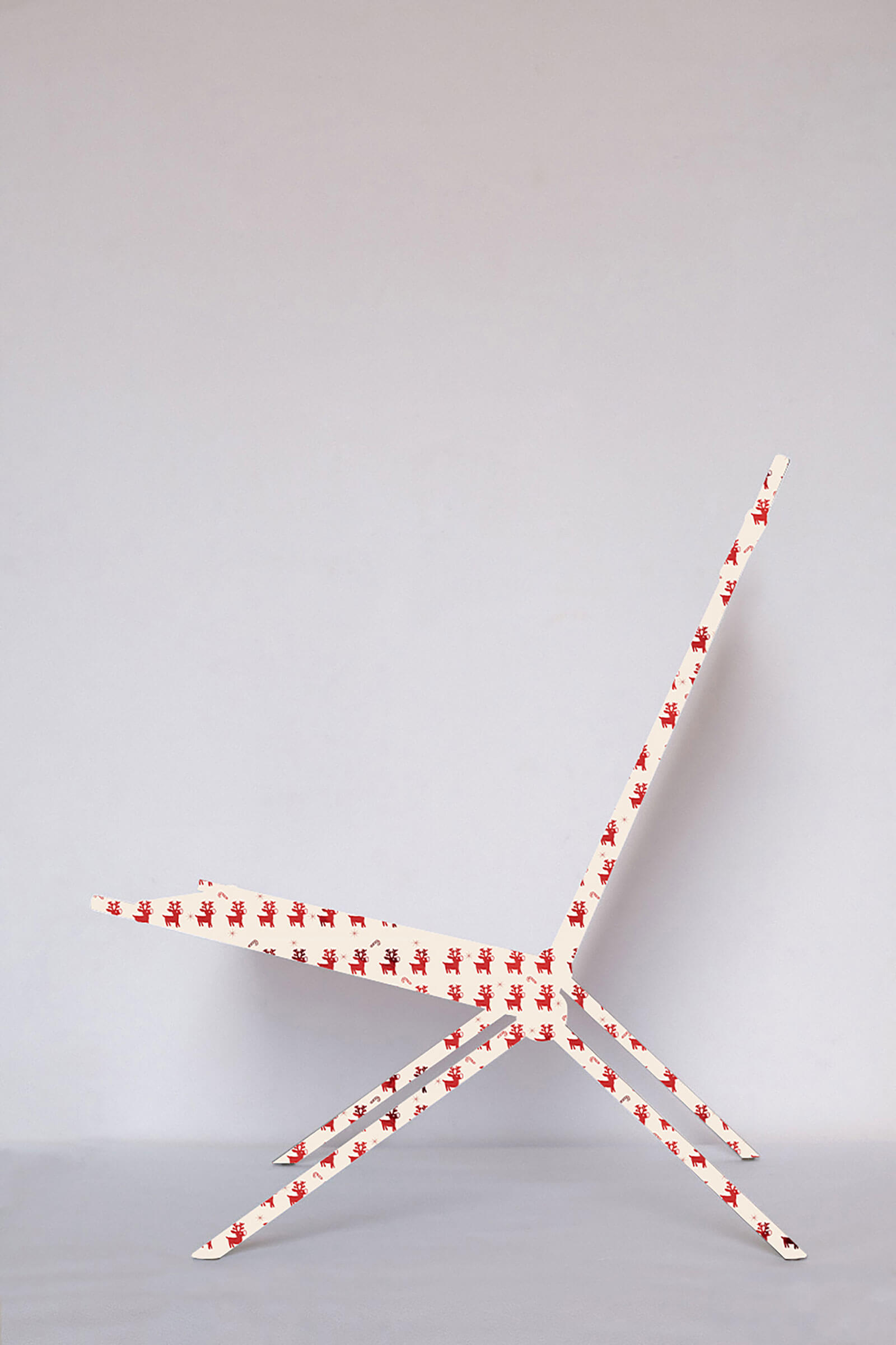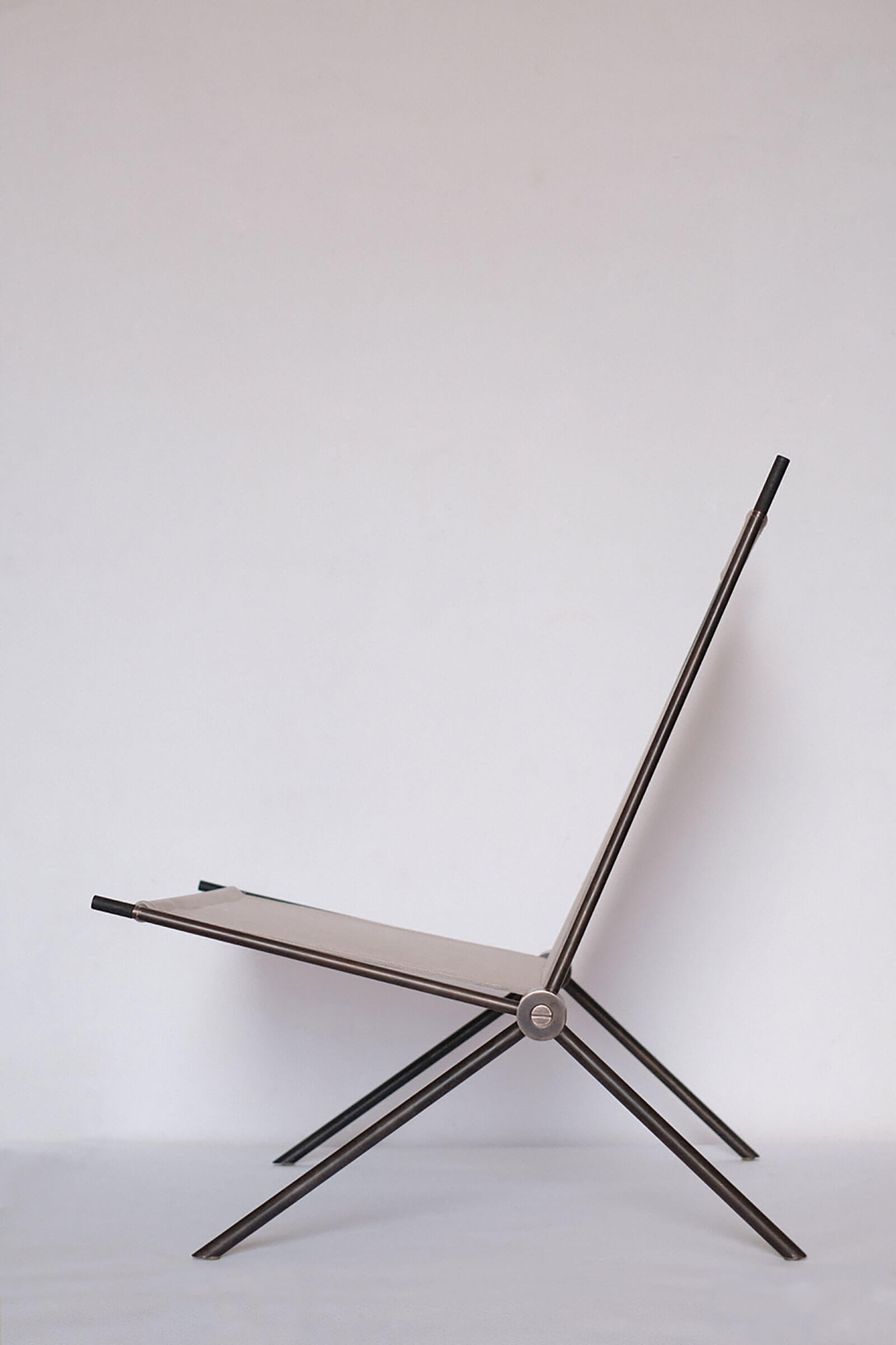 'Paolo' chair, 2020
Francesca Torzo
€3,800 (excl. VAT)
The 'Paolo' foldable lounge chair of architect Francesca Torzo combines luxurious materials – oxidised brass, steel, ebony, cotton and linen – and generous dimensions with a minimal profile: quite a feat. The precision engineering makes the hair stand up on the back of your neck. But it is also nonchalant, as Torza says – "It is very important for me that you don't feel the effort of things, the work behind." It lends any interior an improvisatory feel – "Oh yes we always have impromptu guests!" – but can be discreetly tucked away for dancing. Who could not find space for it?
Open Gift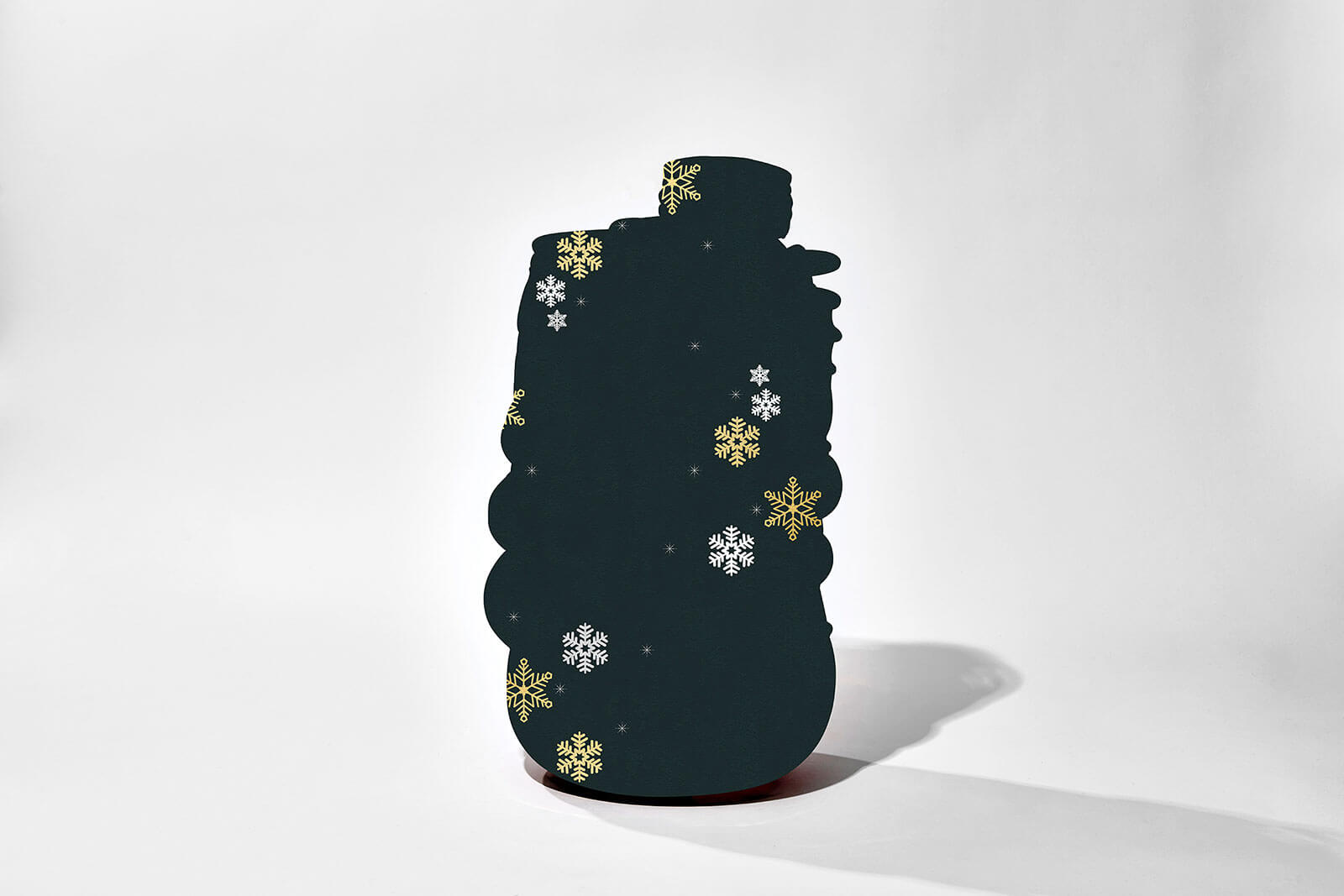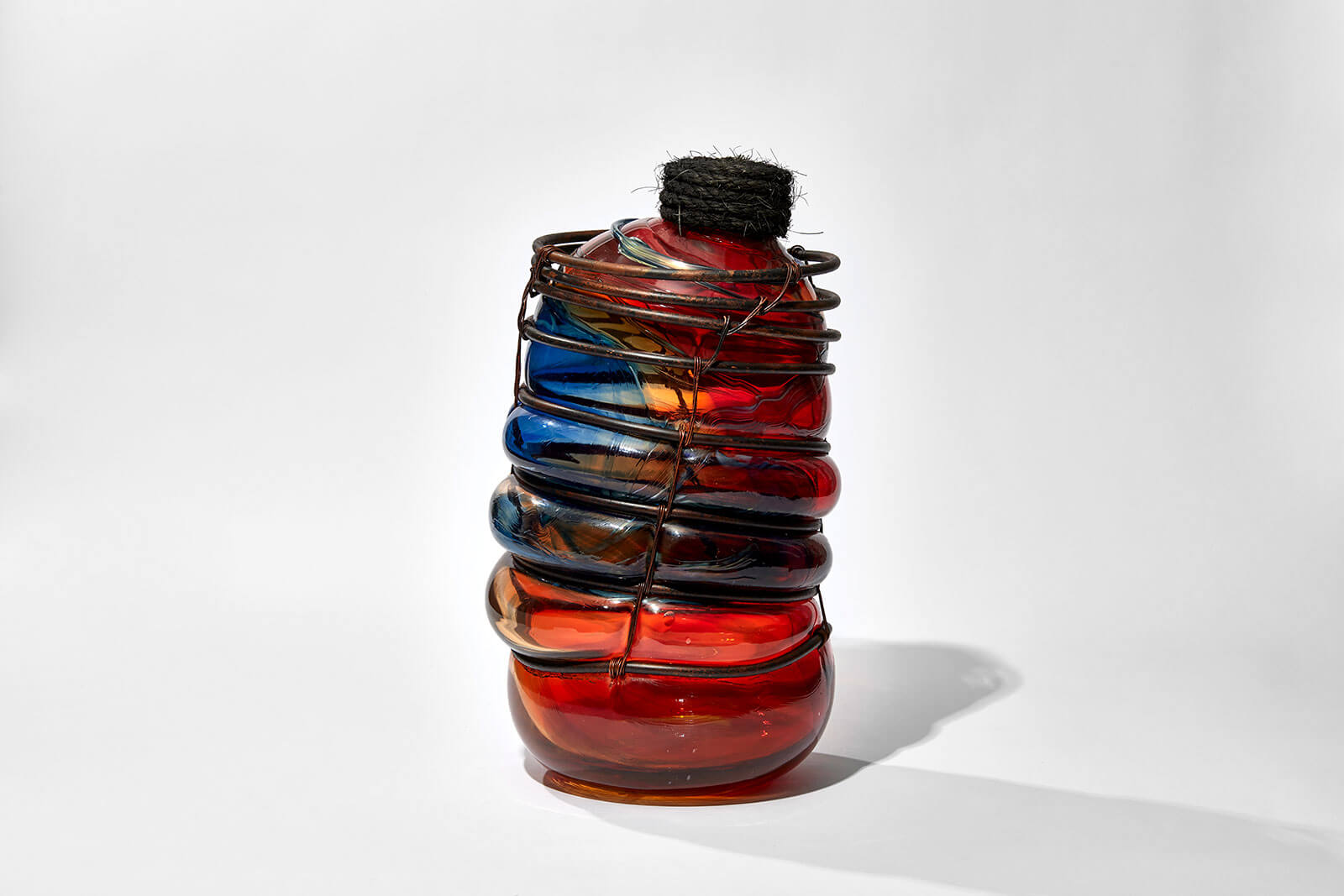 'Under the Influence III', 2021
Chris Day
£3,900 each
I'm choosing two pieces by Chris Day – an artist and glass blower with something to say. His work focusses on the black experience, investigating the historic iniquities of the slave trade and the civil rights movement. Much of his inspiration is derived from his own experience of coming from a mixed race background, growing up in the Midlands. 
His recent show, held at All Saints' church, Harewood House, was incredibly powerful. Like so many of  our institutions, the house – built by Edwin Lascelle in 1771 – is coming to terms with its own history. Lascelle's father made his money from the West Indian sugar trade, owning slaves, plantations, ships and warehouses. These pieces, 'Under the Influence III' (pictured here) and 'Under the Influence IV' have caps bound with ropes, while the glass is caged in copper pipe and wire. They refer explicitly to the discovery in one of the house's cellars of 28 bottles of Harwood rum that came from the plantations and are a legacy of slavery. 
Open Gift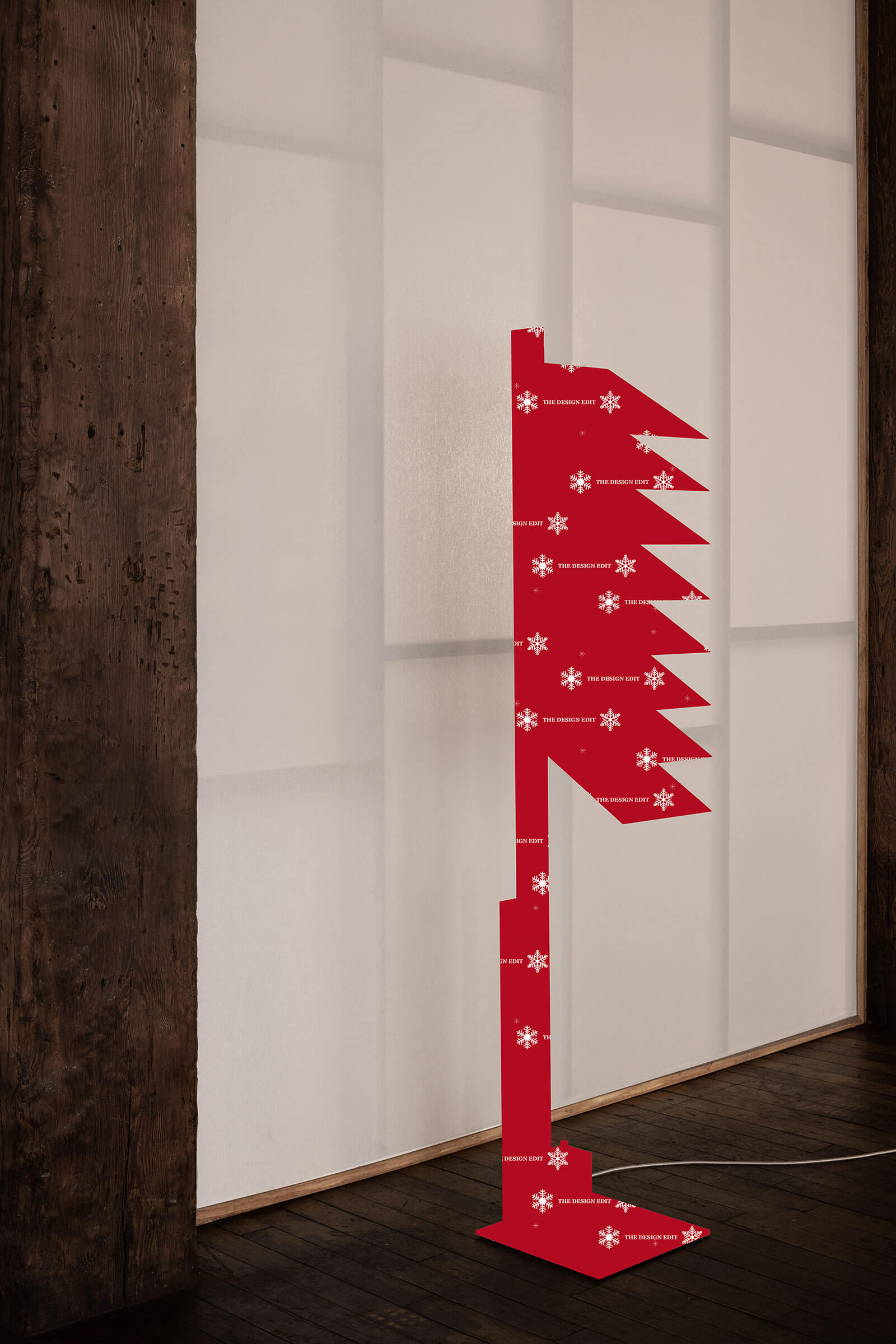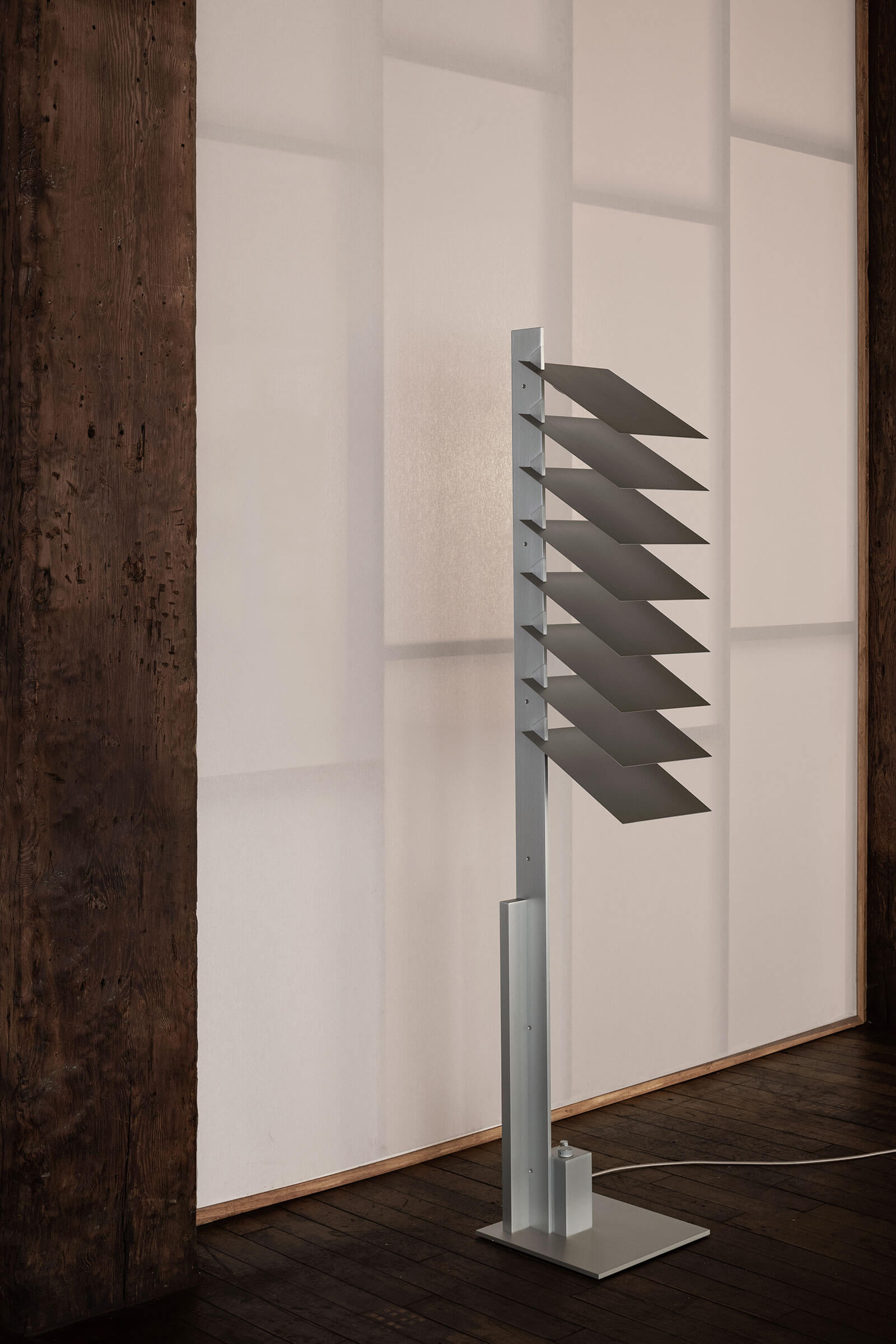 'Be Patient' floor lamp, 2021
Pelle
$14,800 USD
I would happily dip into my own pocket to splash out on this floor lamp by Pelle. Recently debuting at Design Miami/, this newly conceived design is monumental precision at its best. Comprised of angled aluminium slats  carefully anchored to a slim yet sturdy totem, this refined and proportioned luminaire refracts lights in unexpected ways. Various points of interaction render entirely different experiences. It's all about your perspective with this architectonic articulation. 
Open Gift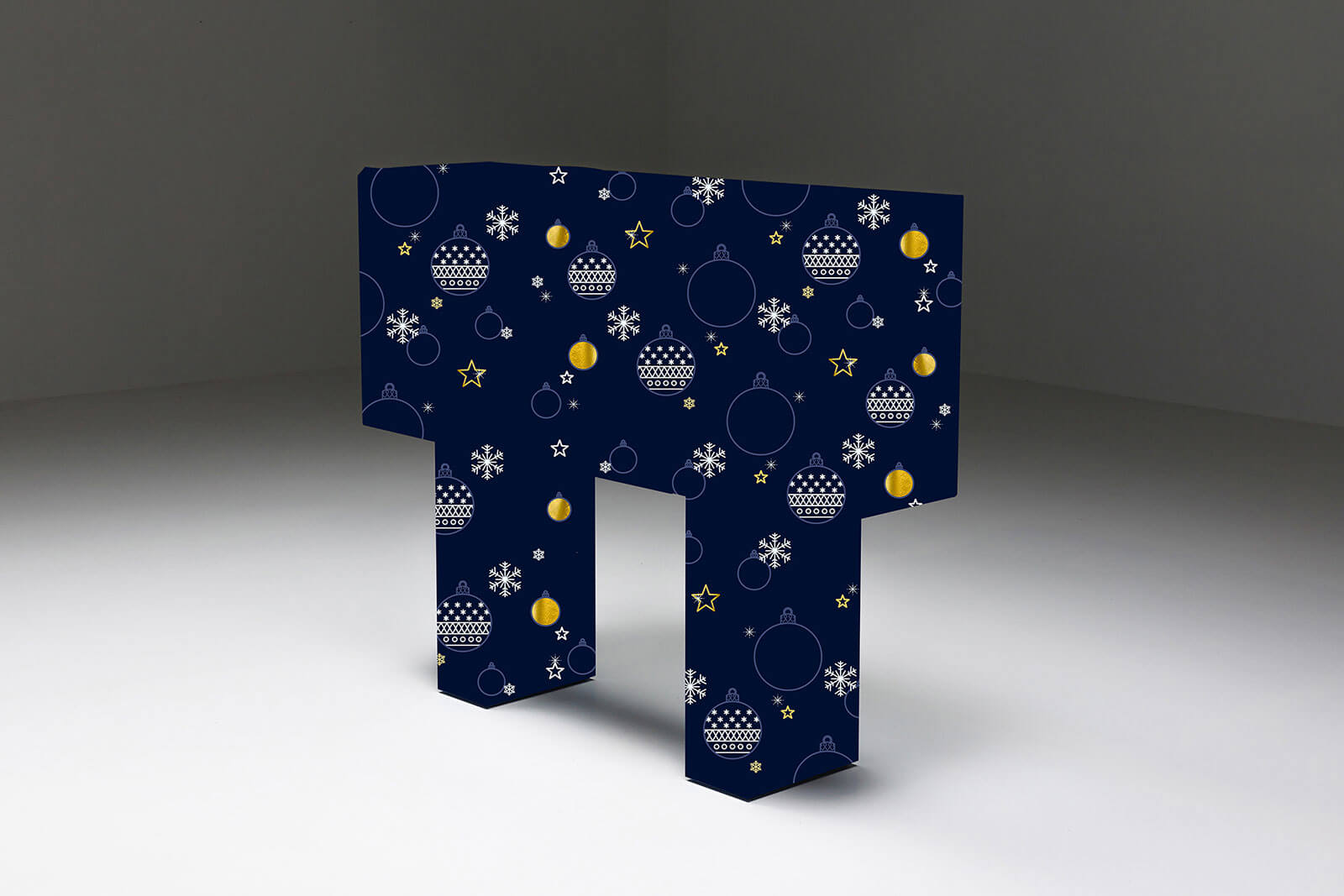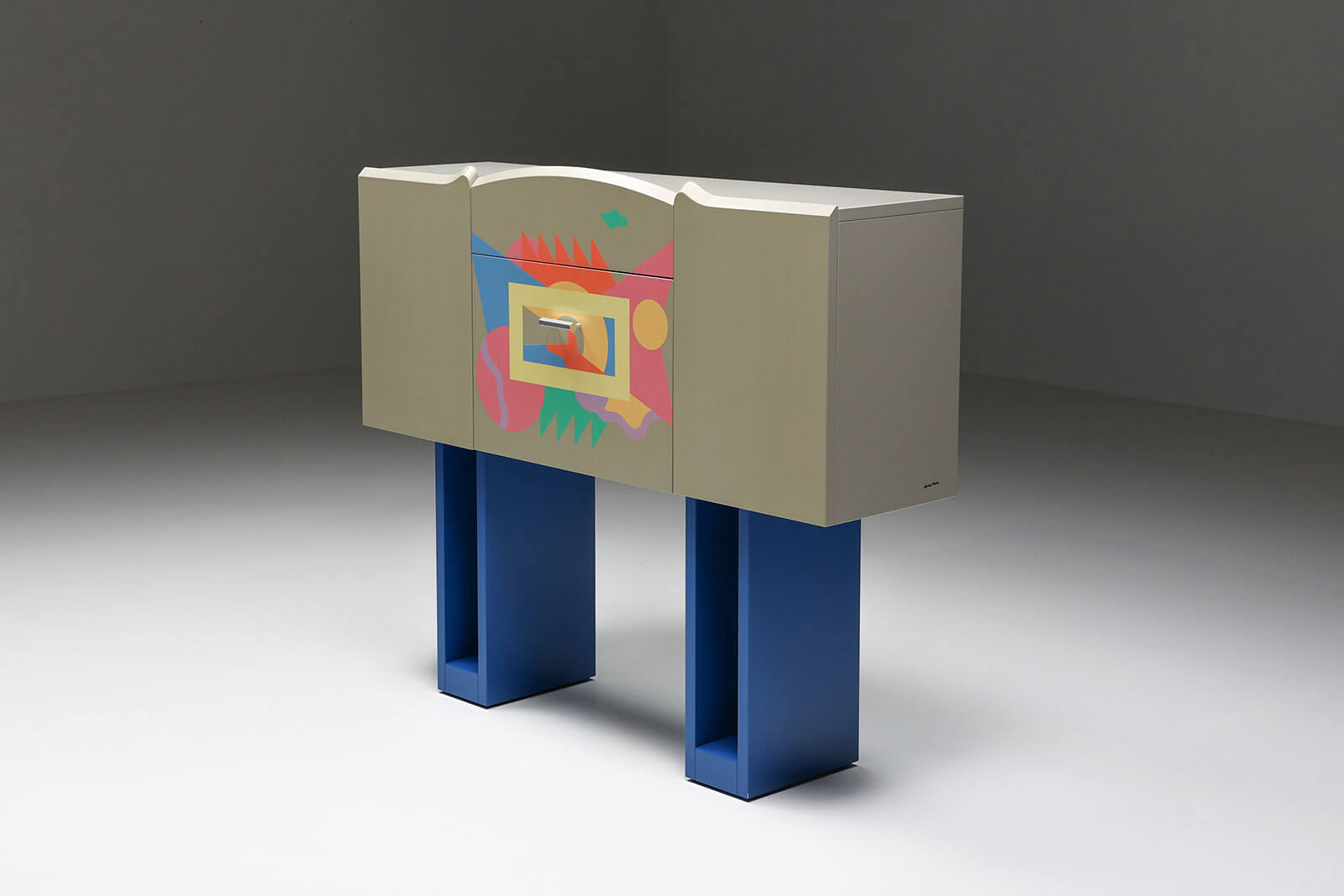 'Italian Cantaride' bar cabinet, 1984
Alessandro Medini for Zanotta
£7,542
I love this cabinet by Alessandro Mendini created in 1984. It channels the very inventive  mid-70ism, avant-garde Studio Alchimia period of Italian design, which Mendini designed for. This challenged the rationalism of modernism, which was reaching a dead end by the mid-1970s. Studio Alchimia sowed the seeds of the Memphis movement, but has been overlooked. I like  Mendini's offbeat palette, used for this cabinet, with its overtones of Kandinsky – a big influence on Mendini as well as on other members of Italian Radical Design.
Open Gift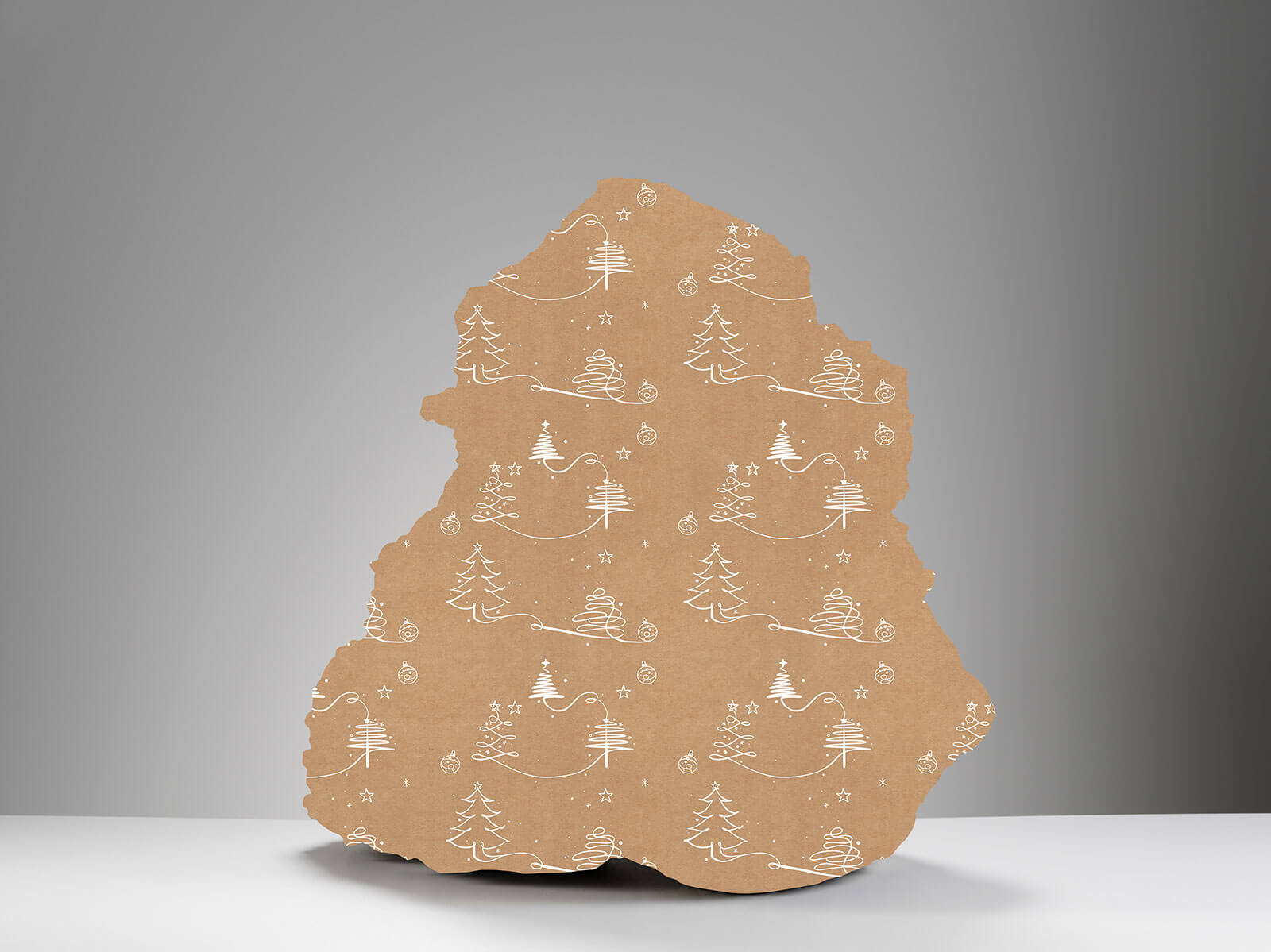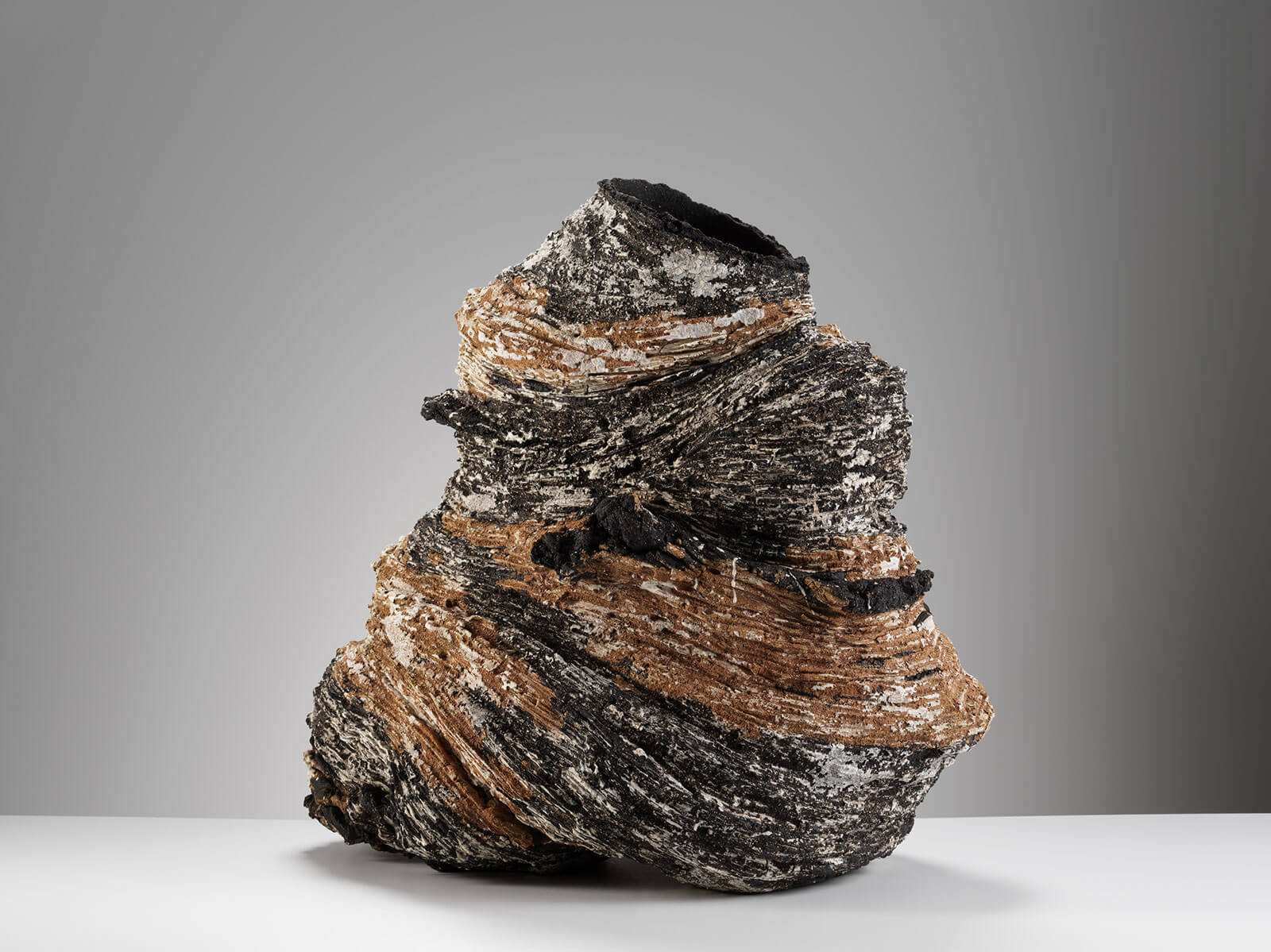 'Lode', 2021
Luke Fuller
£7,800 (inc. VAT)
This year I had the privilege of visiting Luke Fuller's studio and getting to see him at work on this piece in its earlier stages. When I last saw 'Lode' it was still in its carefully constructed cardboard mould, which Luke then packed out with clay and dried before placing it in the kiln.  
Now, the finished product – in all of its natural, geological glory – will feature in Fuller's debut solo  show at Sarah Myerscough Gallery which runs from early December until the end of January.