Secret Santa
This year we've asked various members of the team, as well some of our favourite writers, to pick a piece of collectible design they would buy for the office Secret Santa – after slapping some zeroes on the end of the budget of course!

Tap each present to unwrap...
Open Gift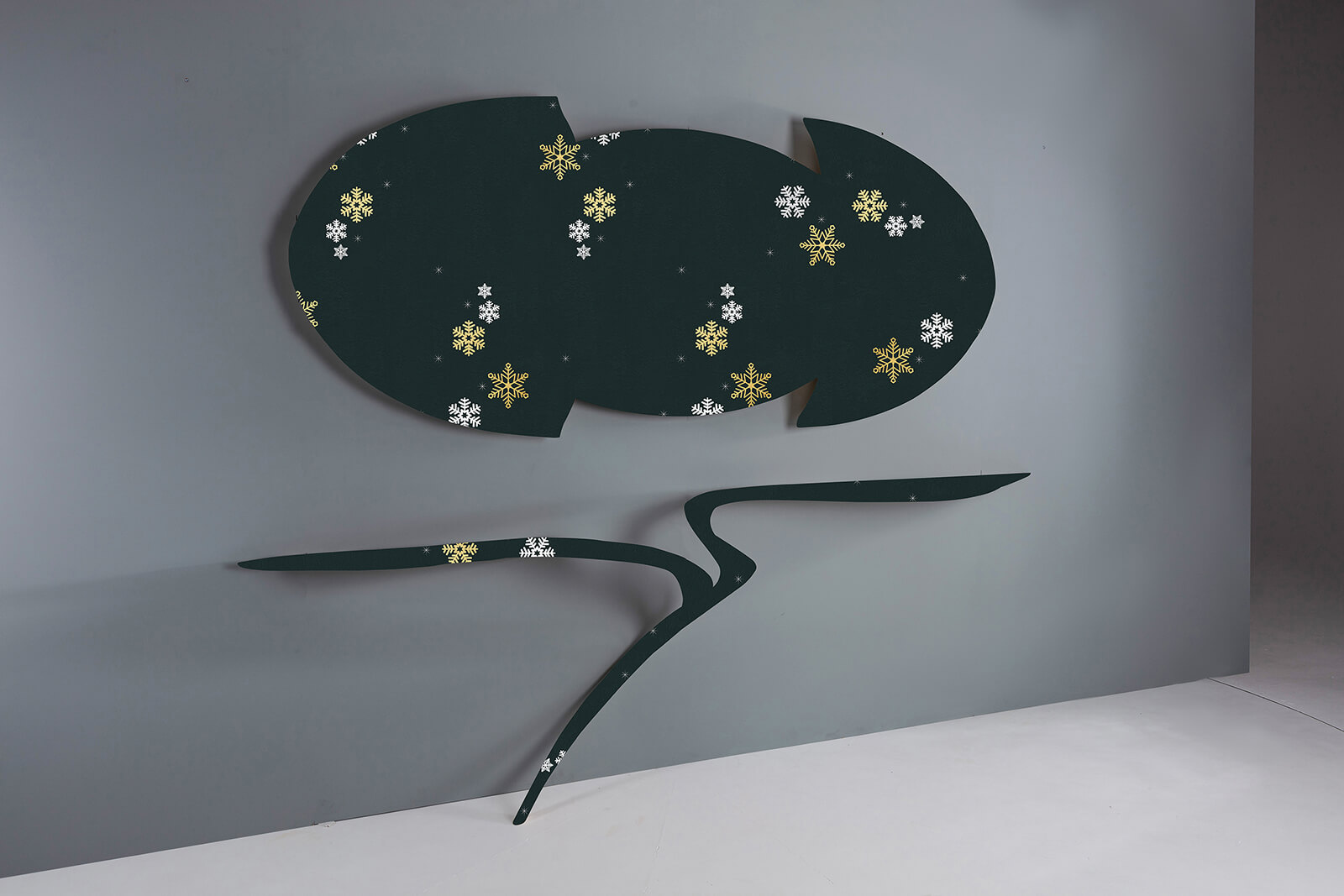 'Ethereal Drinks Cabinet', 2020
Marc Fish
£100,000 (plus VAT and shipping)
I have been mesmerised by British designer Marc Fish's work ever since I discovered it on Todd Merrill's stand at Collectible design fair in Brussels in 2019. His pieces of furniture made from thin strips of sycamore and resin, with patterns reminiscent of gently lapping waves, are utterly unique. Moreover, they exemplify the masterful level of craftsmanship that can be achieved by working with wood. This cabinet is a beautiful, oval-shaped sculpture that would be a delight to pour drinks from at a Christmas party.
Open Gift
Pair of armchairs, circa 1920
Armand Albert Rateau
€95,000
After a year of running between Covid restrictions one deserves to sit down in style. Since no one captured more elegance in their work than the early art-deco master, Armand-Albert, I am spoiling you with a pair of his beautiful armchairs. When you sit, just think about Jeanne Lanvin – who inspired them – and what these chairs must have seen in her divine showrooms a century ago. They are awaiting you in Paris.
Open Gift
'Carbon Ladder', 2008
Marc Newson
€20,000-30,000
At the time of writing, I'm looking at Lot 501 in the Karl Lagerfeld sale at Sotheby's in Paris. It's a black carbon fibre ladder, designed by Marc Newson in 2008. The estimate is a paltry €20,000-30,000, but I'm pretty certain it will go for a whole lot more. There were 18 made, and it's a must for the designer's many fans. Plus it's really useful! Newson recently described it to me as one of his favourite pieces.
Open Gift
Console, 1935
Gio Ponti
<£100,000
A coiffeuse is more rarely used these days but this piece encompasses everything I love about  them. Its colour is really what drew me to it, that and the fact it was made by Gio Ponti, one of my favourite designers. Plus, I have the perfect spot for this little beauty in my bedroom! Gio Ponti really understood that ladies need the perfect comfortable space to get ready, he was rather au fait with  the 'coquettes' of the 1950s.
Open Gift
Dining Table, circa 1949
Joaquim Tenreiro
POA
Joaquin Tenreiro's dramatic yellow dining table would take centre stage in our family home. The dining table is where we meet, eat, read, dawdle, work and think and I'm always looking for the perfect one. Tenreiro's purity of line, generous dimensions and hugely glamorous top of egg yolk gloss combine everything I love in a piece of design: it is perfection.