Dominique Lévy
An art dealer passionate about design.
FOR A WOMAN described as one of the most powerful in her field, Dominique Lévy is remarkably warm and refreshingly unpretentious. Slim, elegant, and very approachable, she welcomes the opportunity to speak about her interest in design, but finds it difficult to discuss without breaking into superlatives. Her enthusiasm for the objects she lives with is sincere, and contagious.
The Swiss-born dealer gained her reputation as a specialist in contemporary art, first at Christie's and Sotheby's and since 2017 as a principal of Lévy Gorvy gallery, where she deals in blue-chip artworks by the likes of Yves Klein and Frank Stella. But for almost three decades, she has simultaneously pursued her passion for design, assembling a very personal collection of contemporary works that range from iconic pieces to flea market finds.
Her primary residence is a light-filled Upper East Side New York duplex, where design and art are congenial companions in warm and inviting interiors that, despite their trove of treasures, avoid the don't-touch ambiance of many collector's homes. Setting the tone just inside the entrance, a group of Japanese artist Ritsue Mishima's handblown Murano glass sculptures (all 21st century works) are clustered on the floor like vari-shaped soap bubbles. A monumental cast-aluminum sculpture-cum-lamp post by Urs Fischer in the living room overlooks an arrangement of warm-hued velvet-upholstered seating, a rich abstract silk rug and design objects that coexist comfortably with large-scale contemporary paintings. Throughout the apartment, furniture and objects are deployed in arrangements designed for comfort and functionality, and even the most precious pieces are treated as furnishings to be used and enjoyed.
Lévy is particularly fond of lamps and lighting, but looks for pieces that provide useful illumination as well as visual appeal, pointing out two by Marc du Plantier, admiring his ingenuity in designing them efficiently to cast light upwards as well as downwards. Her collection also includes a variety of works in ceramic, among which she points out striking organic pod-like pieces by British-German artist Beate Kuhn – "I love the shapes" Lévy comments. The material itself so intrigues her that she has taken up ceramics herself.
Lévy's attitude towards collecting is straightforward: she buys pieces that "speak to her", not at auctions, but through dealers she respects, or directly from the artists. Her first purchase was a bar cabinet by Italian midcentury designer Joe Colombo … "I knew that was going to change my life," she recalls. Since then, it's been an ongoing activity with a passion that shows no signs of abating. Her taste is eclectic: "I began with 1940s and 50s, then went backwards and forwards," she says. Her apartment reflects her wide collecting habits: from Franco Albini to Verner Paton; Wharton Esherick to Alma Allen. She has no specific restrictions, but very firm criteria: "It must be something I like, from an interesting point in the artist's career, and important in terms of design." She collects designers she likes in depth, but prefers to find them early in their careers, before they begin designing for mass-production or become too committed to a particular style.
Asked to name favourites, Lévy thinks of several, from different countries: the French Bouroullec brothers, England's Marc Newson and Dutch designer Hella Jongerius immediately come to mind. She admires Jongerius for being able to retain her originality, while moving back and forth between limited-edition works and designs for production, as does Newson. One of the earliest collectors of the latter's work, she owns a number of his pieces, including a rare 'Pod of Drawers', and is astounded to hear that one of that 1987 limited-edition piece sold recently at Sotheby's for more than a million dollars. "But after all, I bought it 20 years ago," she laughs.
Does she ever sell anything? Never for profit-taking, but "I sell when something becomes obsolete, or when it doesn't talk to me anymore." But some pieces "I would never want to be away from." Among those she points out with particular affection, along with the 'Pod of Drawers' (which she's been repeatedly approached to sell and refuses to relinquish), is a witty Hella Jongerius 2009 'Turtle' coffee table of different-coloured resin that is either table or container or a bit of both – as well as a Bouroullec brothers' 'Momentané' piece from 2001 that looks like a light-box and proves to be a flower vase. She is clearly fond of work that flouts convention … and designers who don't take themselves too seriously.
Her most recent purchases are, a "crazy chair painted like graffiti" by Virgil Abloh and a 1950s Italian wall lamp by Gilardi & Barzaghi (designers she had never encountered before) that she plans to mount on the ceiling.
Although several years ago she told an interviewer that "I never collected art thinking of where it would go … everything finds its place," Lévy claims to be more selective now, but goes on to say that when she sees something she loves, she buys it. As for where to put things, she admits to continually rearranging pieces to suit her mood, or to reveal another aspect of a piece.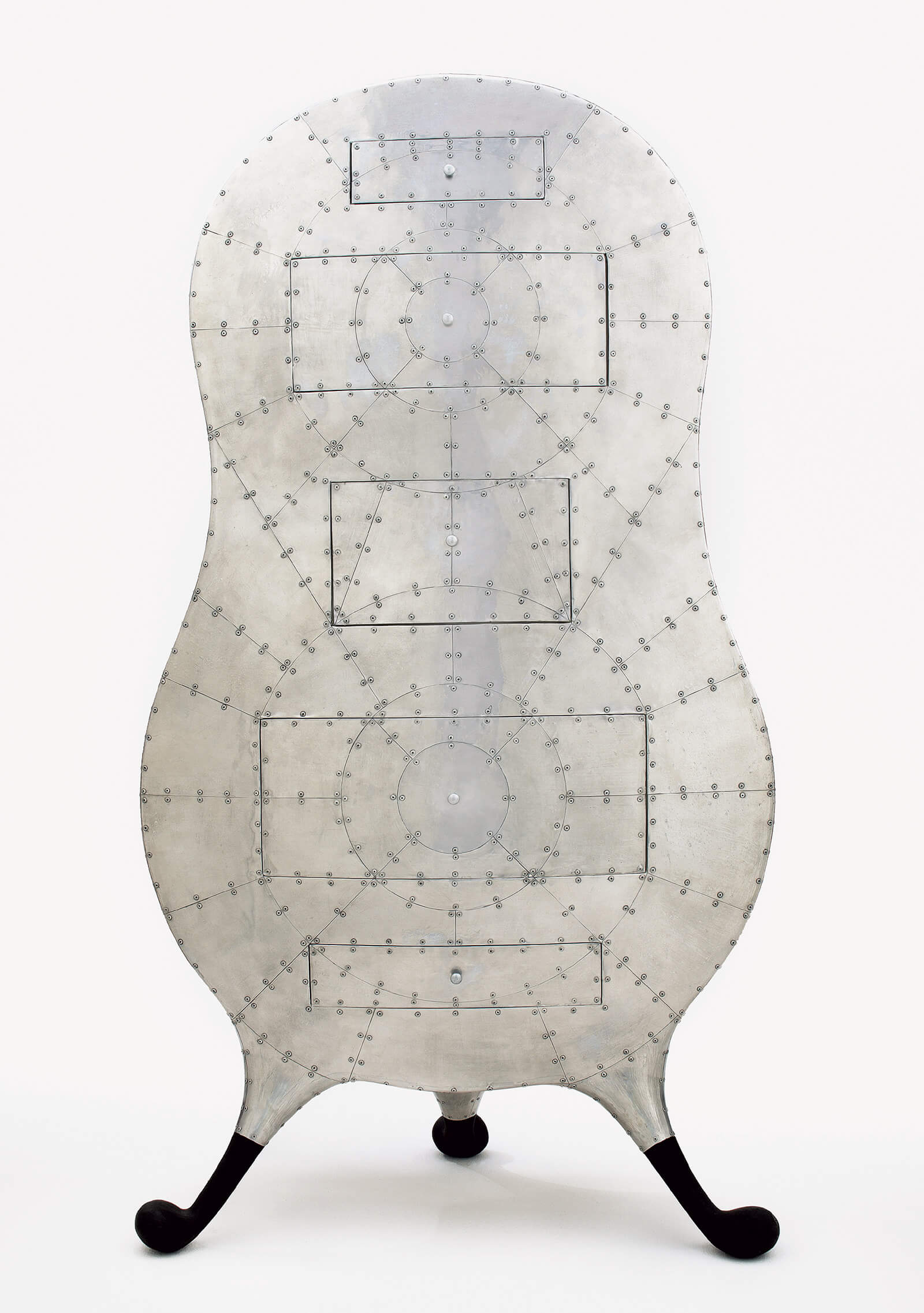 Marc Newson, 'Pod of Drawers', 1987
COURTESY: Phillips / PHOTOGRAPH: Clint Blowers
"Design is an intrinsic part of my life … I'm constantly searching and looking"
Dominique Lévy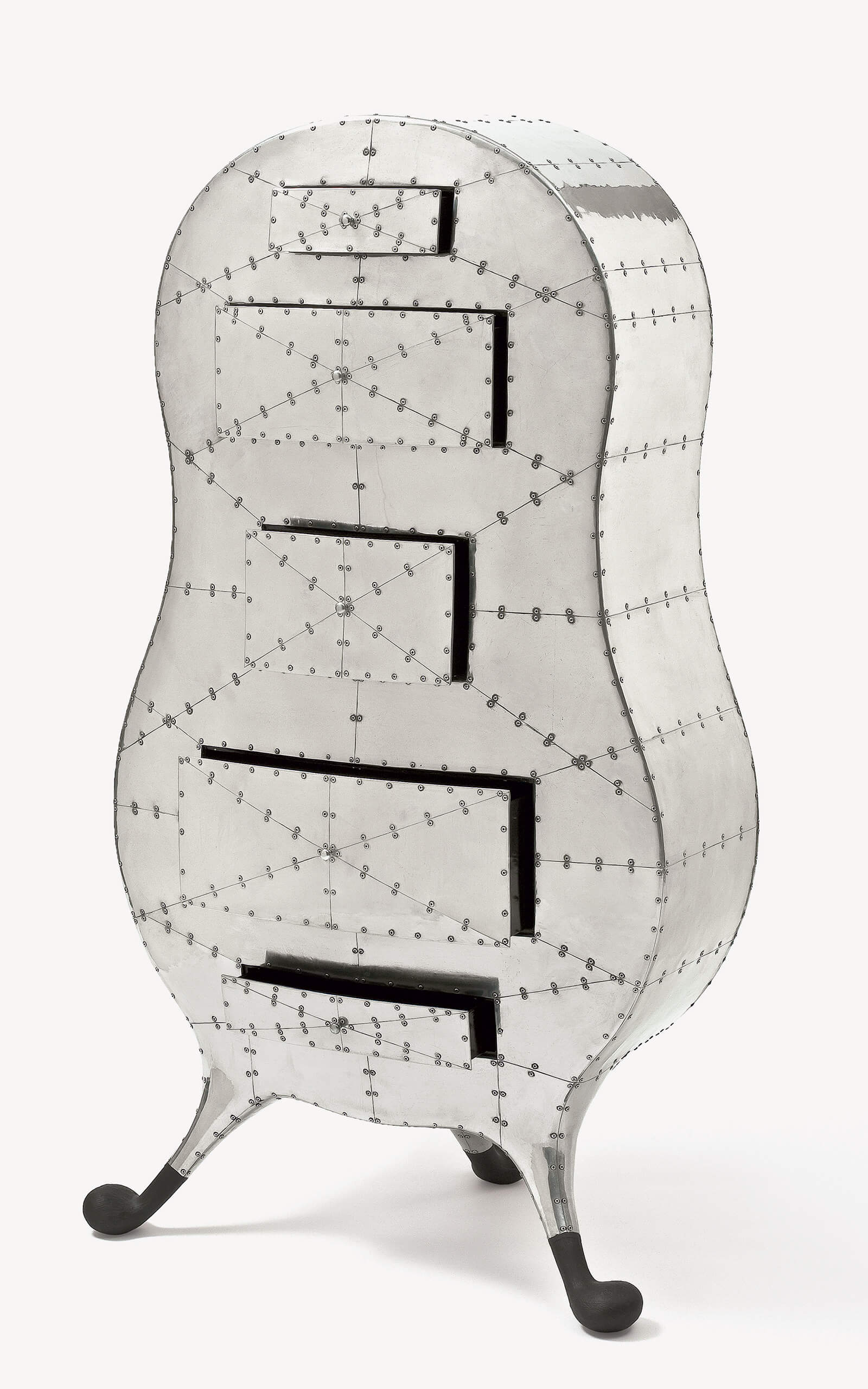 Marc Newson, 'Pod of Drawers', 1987
COURTESY: Phillips / PHOTOGRAPH: Clint Blowers
"I see design as a constant dialogue, an eye-opening journey that has no end"
Dominique Lévy
Lévy is obviously knowledgeable about design, with very particular taste and an impeccable eye, and can describe the origins, materials and fabrication details of any work she owns, as well as the background of the designer who made it. But she modestly credits Didier Krzentowski, owner of Paris's Gallery Kreo, with educating and guiding her in collecting. "He opened my eyes to design," she says, and continues to alert her to designers and works he thinks would interest her, even if they aren't at his own shop. Other dealers she admires are Rossella Colombari (Turin-based specialist in Italian postwar design), and Jeanne Greenberg Rohatyn of New York's Salon 94, praising their ethics and sensitivity to pricing as well as their passion for design. "It's extraordinary what she [Rohatyn] has done with Gaetano Pesce," whose work, she points out, costs less than much of the new design-art seen in galleries and shows. She deplores what she feels are excessive prices in the current market. "Some of the dealers are catering to clients who don't look so much at prices … but I do."
Her observations on the current market for design are not flattering. "Design has become a 'thing'," she says. She finds that some design fairs have too many of the same kind of objects, and too much of what she calls "deco-design" – i.e. pieces that are decoration rather than "real design" and shouldn't be considered as such.
She clearly loves the objects she has acquired, and is openly enthusiastic about the practice of collecting, saying that "Design is an intrinsic part of my life. I'm constantly searching and looking … there's so much talent out there." She believes that collecting is an ongoing learning experience. "If you collect design, you should go to the flea markets, and look at art and architecture," she says, "I see design as a constant dialogue, an eye-opening journey that has no end." Spoken like a true collector.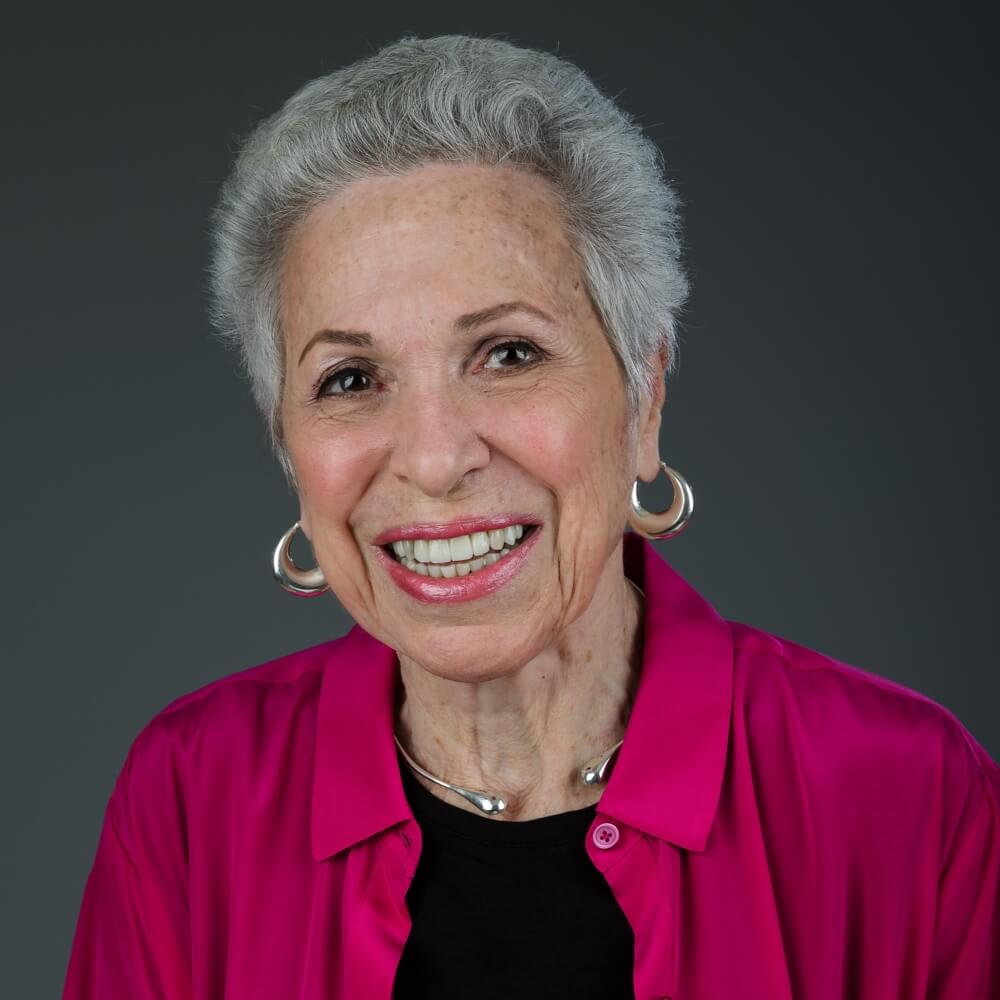 Judith Gura was a New York-based writer and lecturer with a special focus on contemporary design. She covered the design market for two decades, and published a number of books on modern design, furniture and interiors.
View all articles by Judith Gura