Mela Morsicata – Studio65: Irony & Transgression
Iconic, ironic and radical – an exhibition drawn from the archives of the avant-garde Italian design group.
R & Company, 64 White Street, New York
3rd March – 25th April 2020
OVER THE PAST several years, the proprietors of R & Company have been researching the Italian Radical Design movement. Part of a Europe-wide rebellion against the state of design and the failings of a consumer-driven culture, and largely driven by architecture-school students and recent graduates, these idealists hoped to recapture the social relevance abandoned by the modernist establishment. The Italians, in particular, exploiting links to popular culture, drew public attention with exhibitions of visionary architecture and provocative furniture (often only in prototype), mandating that designed objects should not merely be stylish, but culturally relevant. By encouraging the exploration of new ideas, they set the stage for the Postmodern movement.
In 2017 R & Company launched their SuperDesign exhibition, film and book, a comprehensive survey of Italian Radical Design from 1965-1975. This exhibition, Mela Morsicata [Bitten Apple] Studio65: Irony and Transgression, which opened on 3rd March but is now shuttered, takes the exploration further, focusing on one of the most prolific and influential of these groups, and the only one still active: Studio65. According to R & Company principal Evan Snyderman, "Studio65 produced some of the most widely known objects of the Radical Design period." Founded in Turin in 1965 by students Franco Audrito (then 23 years old), Roberta Garosci, Enzo Bertone, Paolo Morello, and Paolo Rondelli, the studio was especially known for its use of pop art images and classical motifs in tongue-in-cheek pieces. Through their humour and passion, they merged dreams with reality in utopian visions, insisting also that designs were always credited to the group, rather than to any single individual.
This show is the first major overview of the group in the United States – curated by Audrito himself – and draws together rare and iconic designs, early prototypes and one of a kind works, supplemented by archival drawings, photographs and ephemera from the Studio65 archives.
Entering the gallery, visitors are greeted by a lively and colourful Adam and Eve environment, set off against a floor-to ceiling graphic of Eve about to bite into an apple. It evokes a fantasy of the garden of Eden, starring a twisty caterpillar, a play on the serpent (a unique recreation of the original work made in the 1970s for a fitness centre) and a pair of half-eaten apples (the originals were made for a dentist office).
In the centre of the exhibition floor is a well-worn vintage edition of the foam lounge chair 'Capitello', an angled version of an ionic column intended as a seat, but as Franco Audito explains, not so comfortable for one … but just the right size for an intimate pair. It is a comment on the ruin of Italian society and anticipates classical forms later used by the Postmodernists, turning the Italian classical column of power and history into a chair. To quote the late collector Jim Walrod, "In the United States they put Pop Art on the walls, where in Italy they put it on the floor and sat on it."
Another celebrated work on view here is 'La Bocca', a bright-red lip-shaped sofa inspired by a Salvador Dali work – and also known as 'Marilyn' (after Marilyn Monroe). 'Baby-Lonia', meanwhile, also in foam, is a user-participation piece, a series of colourful geometric forms that can be configured differently into architectural structures to the user's taste.
In a bedroom setting, Audrito has placed a large bed framed in shiny gold – one of only two beds ever designed by Studio65. One of the most subversive works in the show, however, is a bright red dining chair whose back can be raised or lowered, to (secretly) indicate the importance of the guest who occupies it, exemplifying, alongside the other pieces on view, the group's range and sophistication.
Studio65 and its contemporaries benefitted hugely from workshops in Italy that facilitated small batch production – encouraging experimentation in the postwar years. Now, nearly sixty years since the group was founded, their iconic designs are owned by museums and recognised around the world.
On the gallery's lower level, It's Lit, is a lively counterpart in a presentation of new lighting designs by a number of contemporary artists, including Jeff Zimmerman, Rogan Gregory, Katie Stout, the Haas Brothers, Pierre Yovanovitch and Sebastian Errazuriz.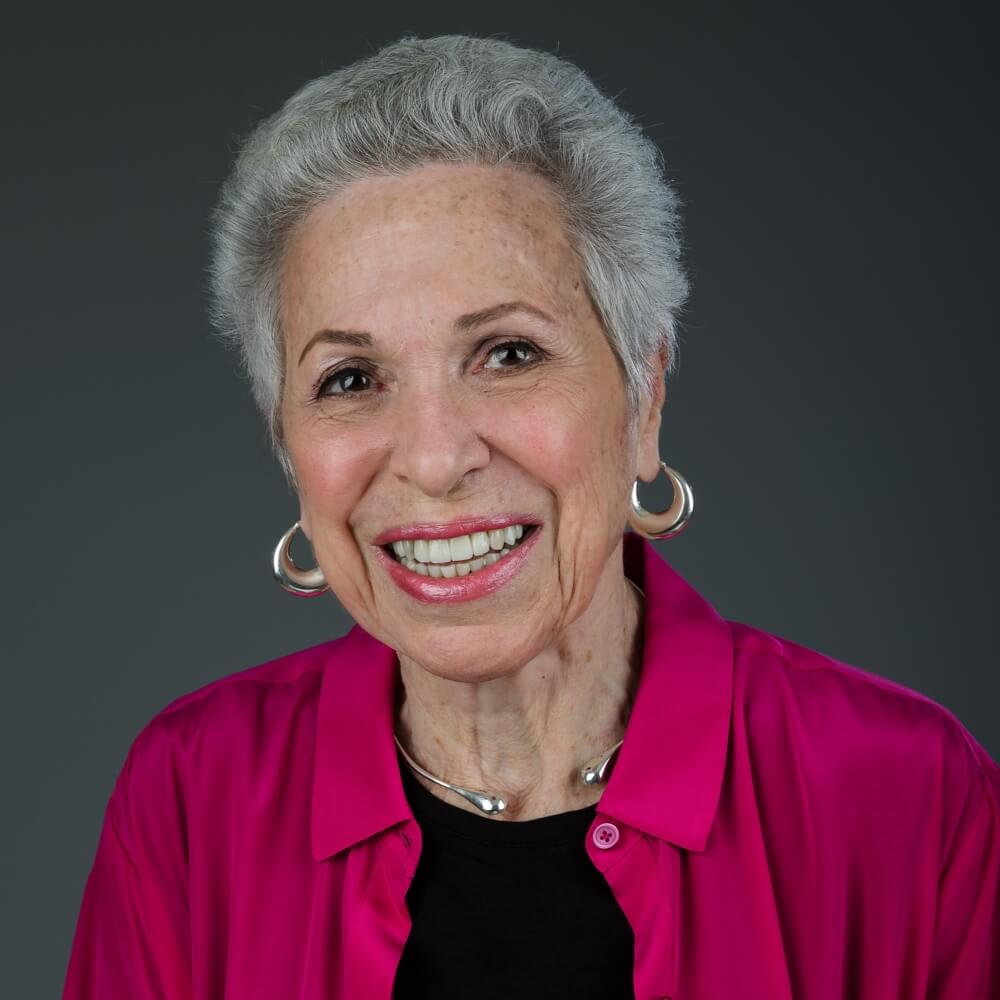 Judith Gura was a New York-based writer and lecturer with a special focus on contemporary design. She covered the design market for two decades, and published a number of books on modern design, furniture and interiors.
View all articles by Judith Gura