December Sales 2019: New York
The sales reveal a cooling off for midcentury modernism, but the appetite for Les Lalanne continues to grow.
THE DECEMBER DESIGN auctions, always an indicator of where the market stands in style trends and prices, proved that the market as a whole is pretty healthy. Some of the momentum generated by Design Miami/ carried over to the auctions, but the offerings were very different. While most dealers in Miami focused on brand-new designs, most of the auction houses offerings had already been bought and sold – sometimes more than once. Works on offer ranged from Arts and Crafts to Wiener Werkstätte, a dash of Bauhaus, midcentury, Scandinavian and the occasional contemporary piece.
An Émile-Jacques Ruhlmann chaise made for the Maharaja of Indore that sold for $2.3 million at Sotheby's brought the top price of the two-week season, but the most notable event was the single-owner sale, also at Sotheby's, of the contents of fashion designer Marc Jacobs' New York townhouse. He was dispersing his collection in preparation for a move to more modern quarters (a Frank Lloyd Wright house in Westchester). The 187-lots brought more than $8 million, with many pieces selling well over estimates, reflecting the cachet of celebrity ownership. Many of the lots were Art Deco works by the likes of Eugène Prinz, Jean-Michel Frank, Jean Dunand and Pierre Chareau, but the highest bids came for François-Xavier Lalanne works: two bronze ape sculptures for $860,000 and $920,000 respectively and a unique Rhinoceros condiment holder that brought $680,000, as did one of his seemingly endless series of sheep. Nothing else came even close.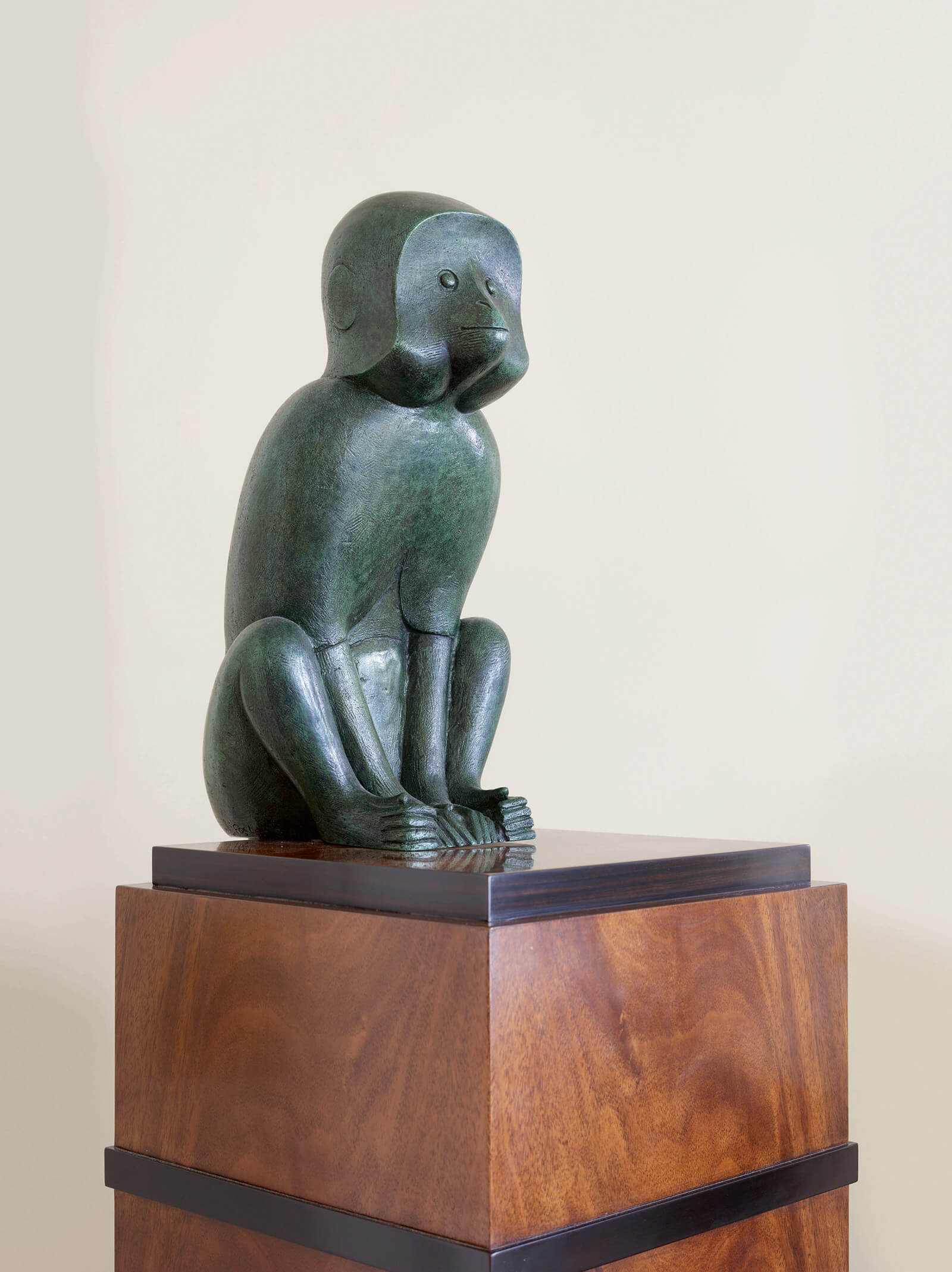 François-Xavier Lalanne, 'Singe I', 1999. (Estimate $100,000 – $150,000. Sold for $860,000)
COURTESY: Sotheby's
"The work of the Lalannes has been making auction news since 2005, with no end in sight …"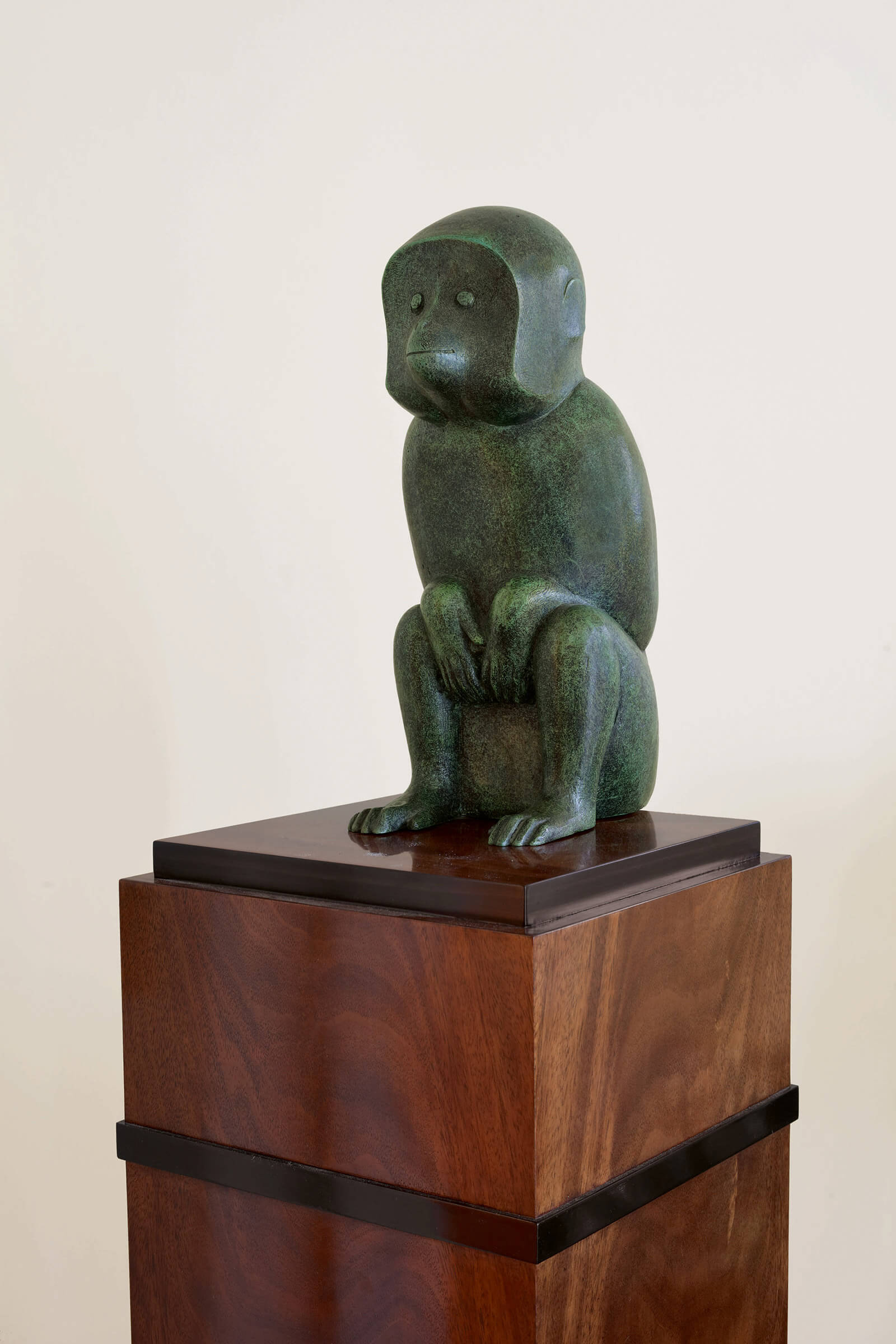 François-Xavier Lalanne, 'Singe II', 1999. (Estimate $100,000 – $150,000. Sold for $920,000)
COURTESY: Sotheby's
" … two bronze ape sculptures sold for $860,000 and $920,000 respectively"
Wright's Chicago event on 10th December and Phillips's in New York on the 17th bookended the sales. Wright's top two lots were Paavo Tynell chandeliers that sold for $106,250 and $93,750, both well over estimate. Several pieces from California designer John Dickinson, whose accent furniture is favoured by interior designers, also did well. At Bonhams, an André Dubreuil custom sideboard and another Lalanne sheep were top sellers.
Sotheby's once more dominated the season, with four separate sales and a total take of $32.3 million that far exceeded estimates and included an exceptional number of big-ticket lots (including, in the 11th December evening sale, the aforementioned Ruhlmann chaise and over 20 works by Jean Dunand, all of which sold). In the Design sale the following day, the top lot was a Paul Rudolph guest house, purchased by a phone bidder who vied for the prize with an architect in the room, paying $920,000 (and facing a likely six-figure moving expense). Department head Jodi Pollack, waylaid between sales, was exultant but exhausted, commenting "Well, I'm still standing!" The Tiffany sale, in a category that Sotheby's now dominates (though the word-auction record of $3.4 million is still held by Christie's) brought $5.3 million, with the highest prices for a 'Dragonfly' table lamp at $884,000 and a 'Wisteria' lamp for $500,000.
On 13th December, Christie's presented a well-curated sale of 198 lots, including several important private collections. The breadth of offerings reflected Christie's beefed-up staff of contemporary design specialists (recruited from Sotheby's, Phillips and Wright), but despite auction records set for pieces by Judy Kensley McKie, Adolf Loos, Christopher Dresser and Kolomon Moser, the total $6.7 million in sales paled before Sotheby's figures.
On 17th December, Phillips's $3.5 million sale emphasised postwar French design (a Royère 'Ours Polaire' sofa was the top lot at $487,500), and included an excellent selection of 20th century ceramics, a category the house has been developing in the past several years, as well as a number of lighting designs, and weathervanes from the collection of the late Florence Knoll.
As for the market in general, a review of recent catalogues and sales results makes it clear that the fever for midcentury modernism has passed, though the best examples of Scandinavian design are still selling. Art Deco (Royère was seen most often this season) still draws collectors, in part because most of the pieces are usable as well as decorative. The same can be said for well-crafted Wiener Werkstätte accessories. Decorative lighting is of particular interest (Paavo Tynell and Italian specifically), usually bought by interior designers. Nakashima, Bertoia, and the Perriand-Prouvé-Jeanneret cohort are relatively sure things, as is Wendell Castle, a must-have in almost every sale. Castle prices are escalating as owners of his early works are cashing in on what was probably a modest (by today's standards) investment. As for the Lalannes, their work has been making auction news since 2005, with no end in sight. Asked for recommendations, Christie's Alex Heminway notes that Judy McKie works are worth watching, and suggests a second look at good Bauhaus designs. But as with any market, there are no sure things, only careful shoppers … and a bit of luck.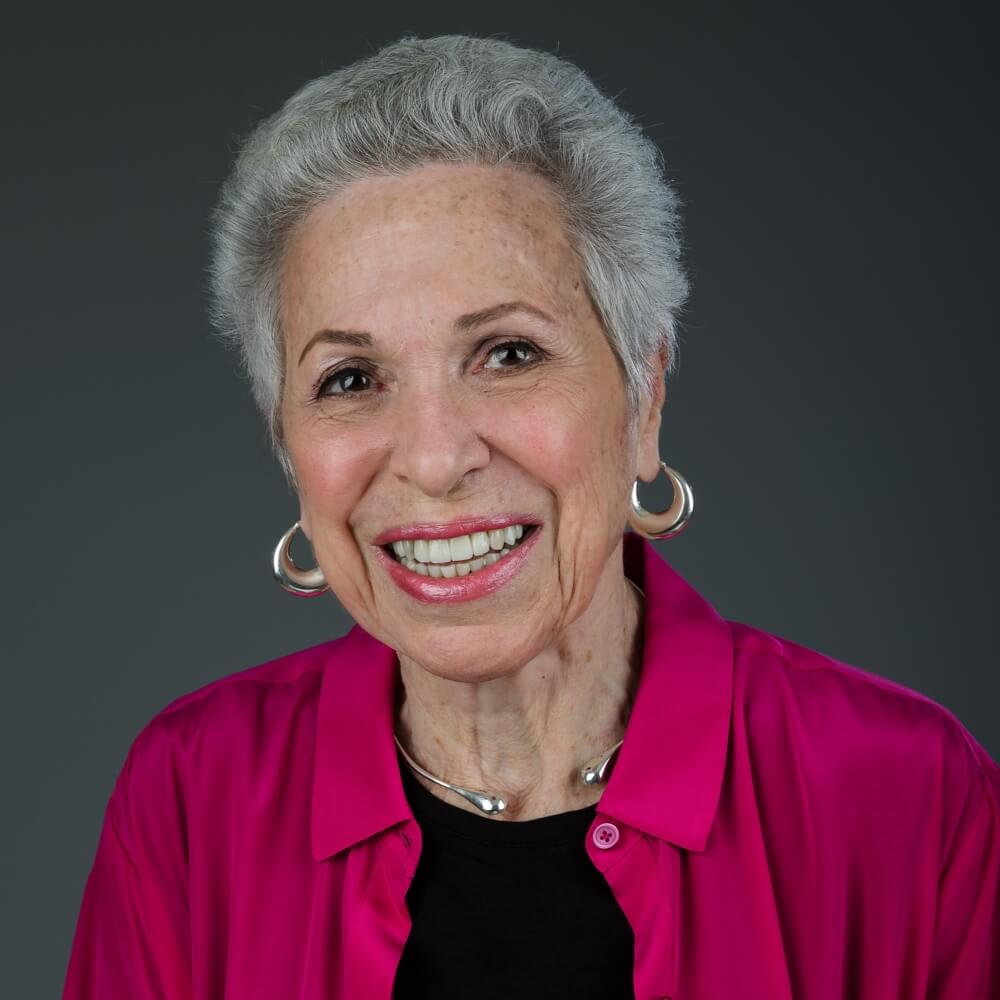 Judith Gura was a New York-based writer and lecturer with a special focus on contemporary design. She covered the design market for two decades, and published a number of books on modern design, furniture and interiors.
View all articles by Judith Gura