Design Miami/ 2019
Sunny skies and splendid sales.
Miami Beach Convention Center
4th – 8th December 2019
"THERE WAS TREMENDOUS money in here," one gallerist happily noted of the collection-minded visitors who crowded into the VIP preview of Design Miami on the 3rd of December. The 15th edition of the annual fair, whose official dates were 4th – 8th December, drew record numbers of visitors to admire (and buy from) 33 gallery presentations and 14 smaller Curio exhibits – altogether representing 13 countries.
This year, the entrance to Design Miami's reconfigured quarters, a custom-built air-conditioned tent, was directly opposite the entrance to Art Basel in the newly-renovated Miami Beach Convention Center, signalling, perhaps, that design is ready to hold its own with the best that fine art galleries have to offer. Buoyed by closer proximity to the main art event (not to mention the seven other art shows around town), a more varied mix of objects and materials, and an interesting schedule of topical talks, Design Miami enjoyed its best year yet, with a reported total attendance of more than 42,000 visitors. The mood was upbeat, and according to most dealers, sales followed suit.
Exhibitors pulled out all the stops, with ambitious, eye-catching presentations, most of them focusing on provocative new work that pointed up the oft-heralded erasure of barriers between design and art. Standouts included Daniel Arsham's environment for Friedman Benda, with translucent green-glass walls enclosing an interior replicating the artist's Long Island home, furnished with his own limited-edition pieces – all of which sold out the first day. Todd Merrill's display included Brecht Wright Gander's 'Flow Series Center' table (2019), and a chandelier of linked bronze circlets by Markus Haase that quickly garnered four commissions.
Cristina Grajales turned her space into a black-box display case for theatre director Robert Wilson's herd of blown-glass deer, made in collaboration with Corning Museum of Glass; the presentation captivated visitors, and drew sales. Also working with Corning, glass artist Jeff Zimmerman and James Mongrain filled a room at R & Company's space with irregularly-shaped, illuminated murrine globes made with the classic Venetian caning technique, another sales-generating exhibition.
Jason Jacques showed Nick Weddell's angry-looking ceramic seats that a gallery representative called "impractically functional", though no more functional were Kim Simonson's ceramic figures covered in bright green flock, the first objects in the booth to find buyers.
At Salon 94, three striking 'Savage' seats by Jay Sae Jung Oh were judged "Best Contemporary Work in Show" and also sold on opening day.
Craftsman Joseph Walsh's booth, showcasing his commission work, starred a traffic-stopping impressionistic sofa framed in sweeping coils of ash, and Gallery ALL drew collectors to subtly-coloured laminated glass furniture by Studio Buzao.
Functional Art Gallery recreated a 1942 Abstract Gallery by Frederick Keisler to set off 12 avant-garde chairs, none of which would comfortably accommodate a sitter, but drew interest from art connoisseurs.
At The Future Perfect, another space focused on transgressive design, David Alhadeff said "This was our best show yet!" But sales were across the board, in terms of style: Moderne sold Nakashima, John Keith Russell sold Shaker furniture, and Magen H. sold postwar French furniture, proving that good design needn't be fresh-from-the-studio to find buyers. Asking prices for significant works were generally in the middle five-to-middle-six figure range (in dollars), which now seems to be the norm, rather than the exception.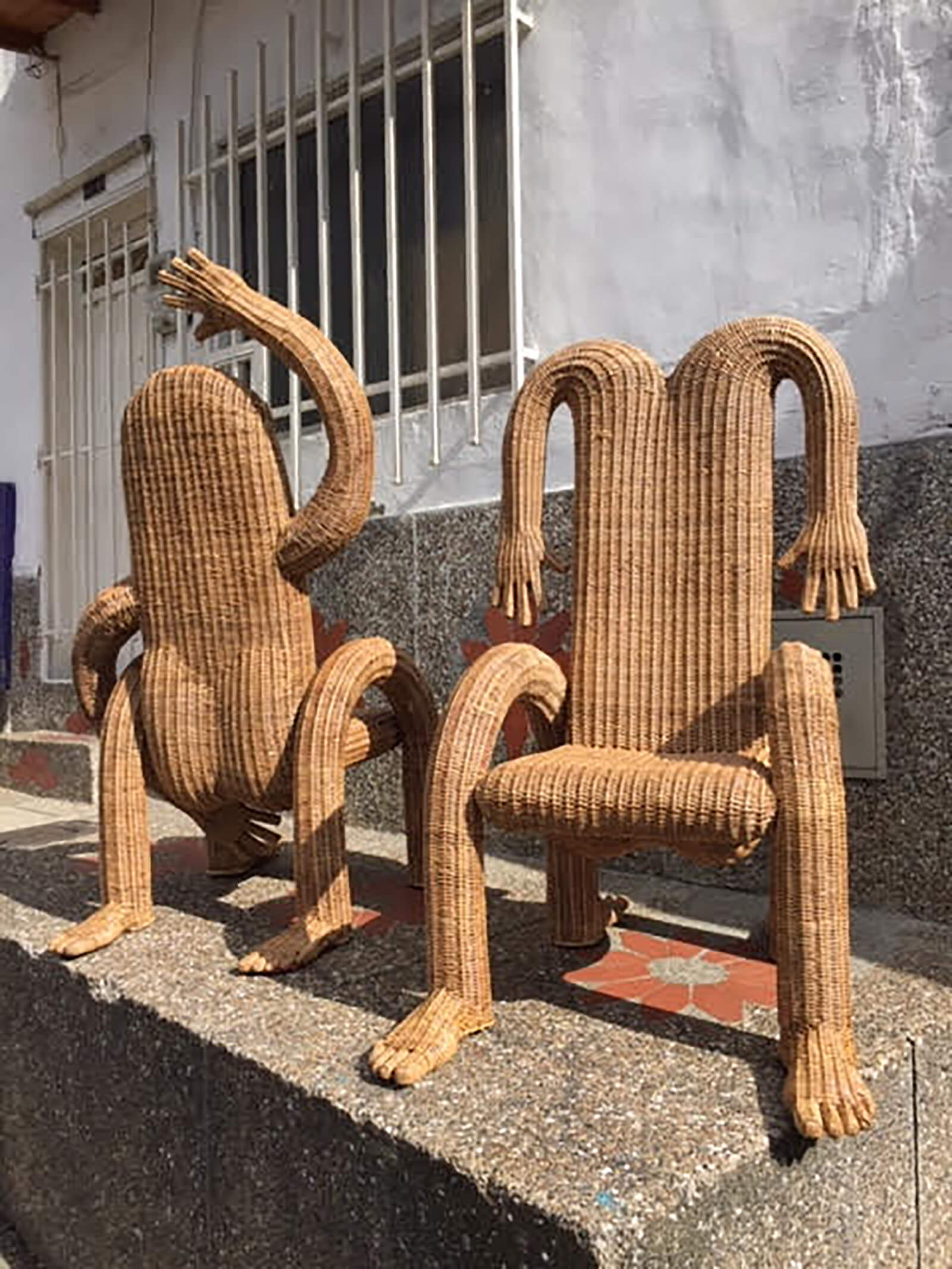 Chris Wolston, 'Nalgona Chairs', 2019
COURTESY: The Future Perfect
"There was an increased use of resin, sustainable fibres and unexpected combinations of materials"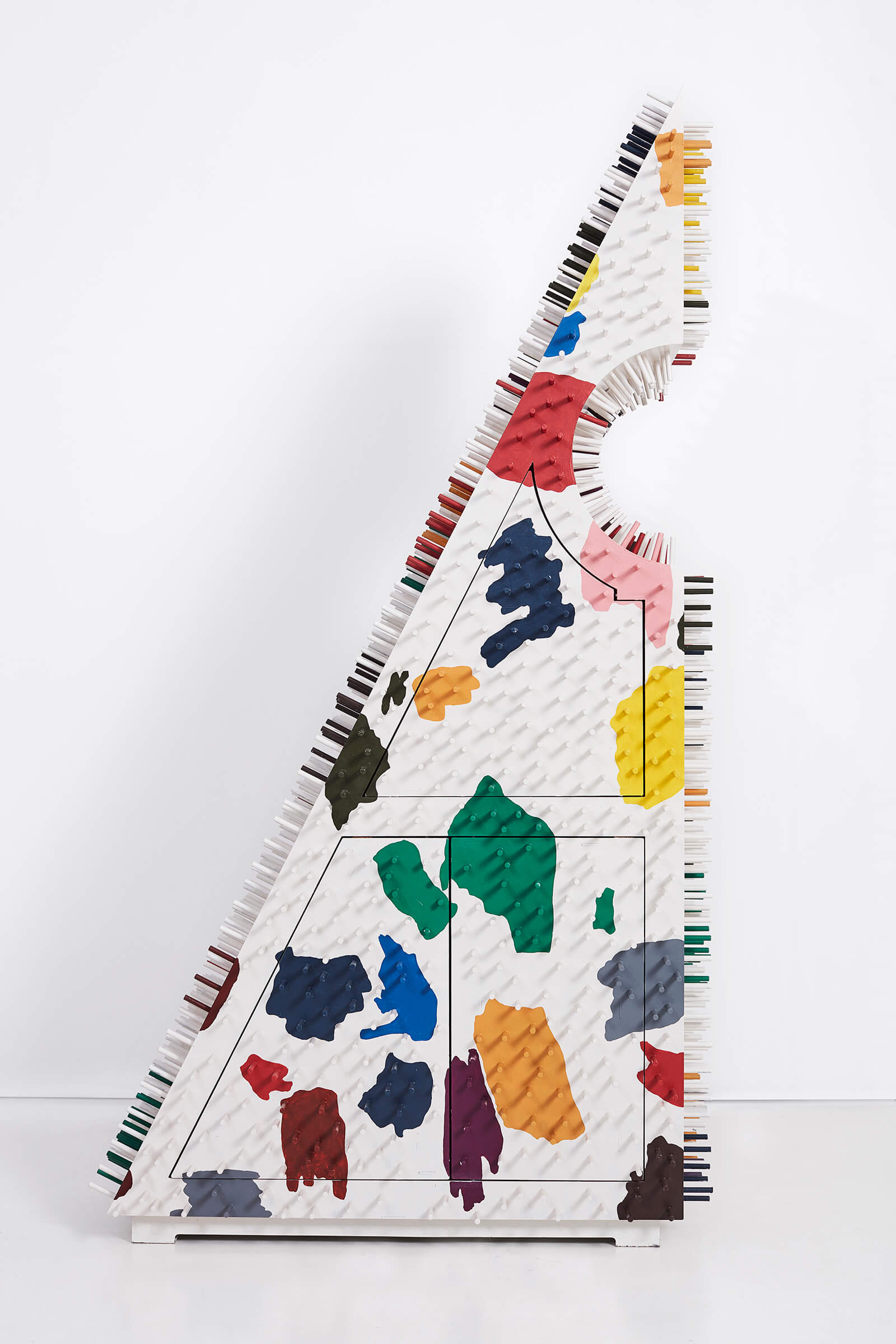 Dokter and Misses, 'Rat Trap' cabinet, 2019
COURTESY: Southern Guild / PHOTOGRAPH: Hayden Phipps
"Lively colour dominated the displays as well as many of the designed objects"
Viewing the show as a bellwether of design trends, it's worth noting the increased use of resin, sustainable fibres and unexpected combinations of materials, and the prevalence of curvilinear and asymmetrical forms over straight-lined silhouettes. Lively colour dominated the displays as well as many of the designed objects; this may be a response to Miami's tropical ambiance, but also suggests that buyers may be bored with filling their homes with neutral tones.
Some displays at Design Miami were meant to make a point rather than to sell product: for Balenciaga, designer Harry Nuriev came up with a plastic sofa stuffed with offcuts, damaged and discarded Balenciaga clothing, to suggest sustainability options for designers. Fendi commissioned a series of objects inspired by its historic Mussolini-era headquarters building; Perrier Jouët's display was a cave-like enclosure of 11,000 ceramic discs in 15 colours evoking a vineyard at harvest time (and framing six cuvées of champagne), and Evian commissioned Virgil Abloh to design a limited-edition, polka-dotted water bottle. (The prolific Abloh also debuted furniture at Galerie kreo, glassware at Baccarat, and a sculpture in the Design District.)
Water had been designated as the theme of this year's edition, according to Curatorial Director Aric Chen, whose efforts to broaden the scope and the relevance of the fair reflected what he described as it's "commitment to content and design as a substantive cultural endeavour." That commitment was apparent in the daily Design Forum programs organised by the Savannah College of Art and Design, which included substantive talks about the city of the future, sustainability and the global water crisis.
Luxury manufacturers Vuitton and Swarovski showed design objects at the fair, while others scheduled events in their shops in the Design District, where amiable-looking 'Pink Beasts', designed by artist Fernando Laposse and handwoven by Yucatan artisans, were suspended from the palm trees around the area. Loewe, Baccarat, Versace, Bottega Veneta and Visionaire also wooed the design community with new products, special exhibitions or invitation-only parties, paralleling the efforts of dozens of groups looking to get their bite of the art-collector pie in a week crammed with art shows, museum receptions and late-night parties.
On opening day, Miami real estate developer Craig Robins, who organised Design.05, the 15-gallery presentation that grew into what is now the most important event on the design show calendar, recalled the Design Miami predecessor as "the first time design was shown in the same way as fine art and in the same type of environment." Since then, the burgeoning trend to crossover collecting has informed the marketing approaches of both design galleries and art dealers, at times heightening the competitive atmosphere – though it's generally acknowledged to benefit both groups.
The sight of visitors crossing back and forth from the Art Basel to Design Miami points to the benefits of treating art and design as good neighbours. Dealer Sarah Myerscough's recent comment to a reporter makes an important point: "people already collecting contemporary art looking at experimental design can view it in fine art terms."
There's no question that this synergy accounts in large part for the dominance of Miami's annual art week, notwithstanding the concurrent attractions of geography and climate … it's worth noting that New York-based galleries were among those reporting brisk sales. As design fairs proliferate, dealers have begun to question the cost-effectiveness of investing in multiple events. With online sales continuing to grow through third-party sellers, dealer's own websites, and Instagram, this year may see some pulling back trade-show participation to focus on other ways to attract clients. But despite inflated hotel rates and the unrelenting traffic jams that frustrate travel between venues, the future of Design Miami looks bright.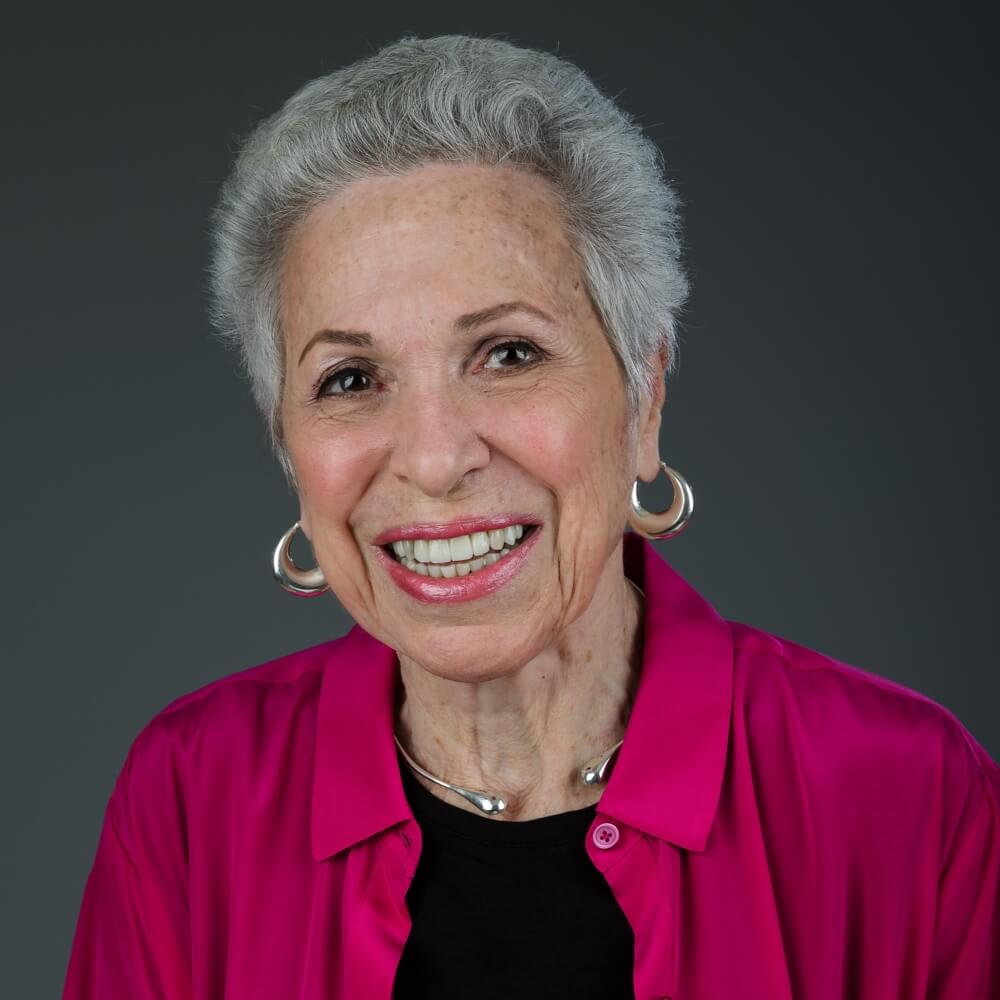 Judith Gura was a New York-based writer and lecturer with a special focus on contemporary design. She covered the design market for two decades, and published a number of books on modern design, furniture and interiors.
View all articles by Judith Gura