Benjamin Motoc
Design Academy Eindhoven
BENJAMIN MOTOC GREW up in the suburbs of Paris, where identity politics has fought its way to the forefront of cultural discourse over the last century. With Vietnamese, Romanian and French heritage, Benjamin found himself in social limbo, belonging "everywhere and nowhere at the same time".
His work extends a search for identity and belonging that began in childhood. His practice is defined by exploring the relationship between craftsmanship and materials. The objects he creates are moulded by this same story of exploration.
Benjamin has shown his work at Dutch Design Week in 2019 and 2020 respectively, including shows with Kazerne – Home of Design and as part of the online group show, 'Might Delete Later'.
The Design Edit (TDE): What is the inspiration behind your graduate project 'Growth'?
Benjamin Motoc: The objects were made out of wax first, then aluminium – but the core of this project was actually playing with wax and water, the same way a lot of us did when we were kids. You know, putting your finger in a candle and then dipping it in water? You can produce really intricate shapes by doing this and I found that interesting. I wanted to explore that common experience we had as kids and to bring it to another level. So I started to think about how I could manipulate those two materials, water and wax, together. That's when I started to use frozen water – ice – as a mould and then putting the wax in it. That's how it started.
Benjamin Motoc, 'Growth', 2020 (detail)
COURTESY: Benjamin Motoc
Benjamin Motoc, 'Growth', 2020 (detail)
COURTESY: Benjamin Motoc
Benjamin Motoc, 'Growth', 2020 (detail)
COURTESY: Benjamin Motoc
The Design Edit (TDE): Where are you going to take this work now?
Benjamin Motoc: I made 'Growth' and then there was another piece, 'Kron', which is part of the same family, that is, I used the same ingredients for both of them. They're more like cousins than siblings.
I would like to develop this into a bigger family. However, I'm also interested in more abstract shapes. Now it's really about objects, and I pick objects because people can relate to them. We know what a chair is, we understand it, but I'm thinking about how I can use this process to make something a bit more abstract – almost magical. I am fascinated by the idea of designing a series of pieces that tell a story when they are together.
TDE: Which designer is your role model or has most inspired you?
Benjamin Motoc: That is a very difficult question, I'm not the only one of my friends who finds it hard to choose a role model. I think the identity of the person makes them a role model. But the fact is that it can be difficult to get to know artists, who they really are beyond their work. For me, it doesn't matter how exceptional their work is, it is equally important to see how they treat their colleagues, friends and communities.
That's why I don't have one role model, but I do like the way certain people create, the way they think and approach their work with poetry and finesse. Martin Laforet is one example. In the same vein, Nacho Carbonell – who was my tutor for two years – is a genuine person who pushed his students to achieve what they want and I really admire that. And then, I had an internship with Kostas Lambridis, and I found that he and Carbonell have this energy in common. I really admire both of them for it, these two motivated me to keep doing what I'm doing.
TDE: What is your standout memory of 2020?
Benjamin Motoc: I think that was going back to my family in Paris. I hadn't seen them since the previous Christmas, and we were unable to see each other for birthdays or anything. So much had happened in 2020 and so it was a benchmark moment to be able to go back to my family finally. I could finally take my head out of the pandemic, out of my work and get away from the stress of the design show.
TDE: Speaking of the design show, how was your experience of the graduate show affected by the pandemic?
Benjamin Motoc: We didn't have consistent access to workspaces and the last step of my project had to be done in foundries, but they were closed. So that really challenged me to think how I could proceed with my work.
I had to set up a workshop at home, I was partly working in my living room that was not that big. During the process for this piece I needed to make a huge mould out of ice, I ended up with a 300 kg block of ice that I had to move around. Then I had to pour 80 kg of wax into the ice, and then try to take it out … the whole process was really heavy and messy. I really didn't think I was going to make it. In the end, I only made it through on pure adrenaline! That was quite stressful, but I really surprised myself.
I think all these struggles during lockdown actually helped young creatives to leave our comfort zone and to drop our usual work routines. It helped us to reassess how we could make things work for ourselves.
The Design Edit (TDE): What was the most important thing you learned at your design college?
Benjamin Motoc: I think it was conceptualising design and how broad the spectrum of design is. I was at another design college in France before the Design Academy Eindhoven (DAE). I did two years and then I stopped. The assignments there were really product-oriented. They didn't speak much about how political your work can be, how it can empower people – and how design can contribute to culture and how design can be art. There was no suggestion that design is not always for the masses, that it can be for communities. This is something I learned at DAE, not just from classes but also from the people around me.
TDE: What is your song of 2020?
Benjamin Motoc: It was good old Highway Star by Deep Purple, especially the remastered version. All of the band members were clearly having the time of their lives!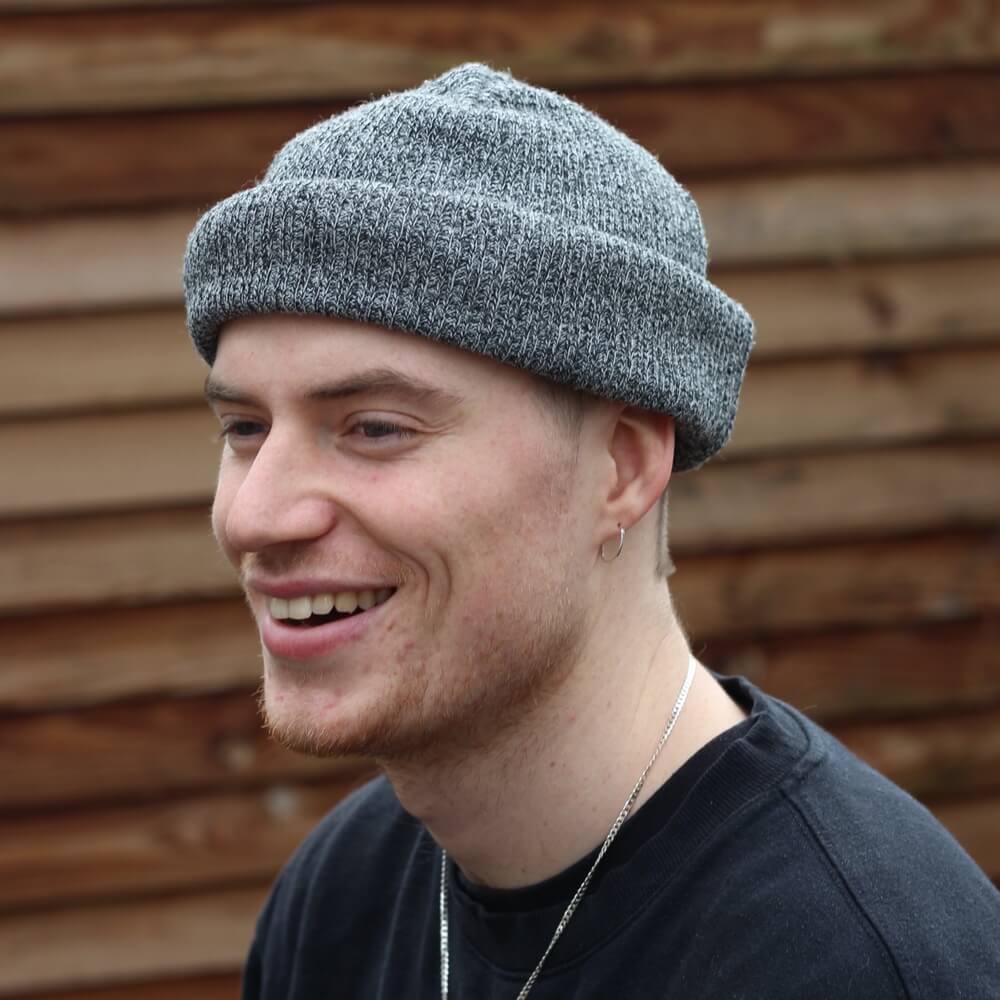 Louis Barnard is a Hackney-born and based writer, covering a range of disciplines within the visual arts. With a background in outreach and community-led programmes, Barnard has a soft spot for art that is socially engaged and empowering.
View all articles by Louis Barnard
BROUGHT TO YOU BY
THE DESIGN EDIT