Hannah Skevington
Manchester School of Art
HANNAH SKEVINGTON STUDIED Textiles and Practice at the Manchester School of Art, yet her work lies somewhere between design and sculpture. Mindful of the rapid depletion of our natural resources and the impact of waste on our world, Skevington strives to spread awareness and understanding of environmental issues through her work.
After a lengthy process of material experimentation, Skevington created her very own bio-plastic derived from food waste. She began to sculpt the material into bold forms, re-imbuing the waste with a value it had lost. This story of value lost and gained is manifest in Skevington's graduate project, 'Wasted', where objects of odd beauty and worth are reborn from waste, like the phoenix from the fire. Persisting with this process-led approach, Skevington continued to explore how light could manipulate the material, evoking a particular mood within the objects.
Skevington has shown her work at the 'Future Edit: 2020 Graduate Showcase' at Crafts Council Gallery, London and at the Manchester School of Art's online show, 'In Progress'. She is currently expanding the theoretical side of her practice with a placement at the Design Museum, London and has also been shortlisted for the NextGen Awards by Première Vision.
The Design Edit (TDE): Tell us more about the inspiration behind your graduate project, 'Wasted'?
Hannah Skevington (HS): I'm intrigued by unwanted, unvalued materials and resources. I found myself looking at a research proposal about waste, specifically food waste, and its use within textiles. I became inspired, not just by the environmental aspect, but also by the cultural, social, and ethical implications. And, because it was a process-driven project, I found inspiration as 'Wasted' developed and became more 3-dimensional.
One of those inspirations was the form that the objects were taking. A dialogue emerged within my practice between my collages and drawings and the 3-dimensional forms I was creating. I've always found that my practice sits between design, art and sculpture. And then I found myself inspired by natural light and using natural light to manipulate the material. I explored how that can change and evoke a sense of mood within my work and change the overall aesthetic of the piece.
Hannah Skevington, 'Wasted I' lighting fixture, 2020 (detail using natural light).
COURTESY: Hannah Skevington
Hannah Skevington, 'Wasted II' lighting fixture, 2020 (detail using artifical light).
COURTESY: Hannah Skevington
TDE: Where are you going to take that thinking now?
Hannah Skevington (HS): I'm currently doing a voluntary placement at the Design Museum. I'm working on an exhibition about waste and design coming out later this year. It's a research-based placement, so it has provided me with a real focus for the work that I want to do outside of my practice. In terms of my practice, I want to continue exploring multi-layered compositions of the material that creates a sculptural aesthetic. Similarly, the use of light plays such a critical role in 'Wasted', drawing attention to the natural details of the material, which gives it that great colour and translucency. This is something I think has real potential and I would love to see where it goes.
TDE: Which designer is your role model or most inspires you?
Hannah Skevington (HS): One designer that stands out for me is Julia Lohmann, she's a German-born designer who looks at material values and material value systems. She focuses on seaweed and how that can be transformed for certain applications and used as an alternative material to plastic or leather. But her work really ranges in scale, from lamps to large installations, using kelp as the main material. She plays with space and light and how unusual forms and organic shapes can be used to create amazing functional designs. She identifies this natural resource of seaweed that is so abundant, that's got so much potential as an alternative natural material, and uses it in a way that sends a very clear message about the environmental crisis.
TDE: What is your standout memory from 2020?
Hannah Skevington (HS): Lockdown was definitely memorable, specifically coming back from university and spending time with my sister. We've always been quite close but we rekindled something over lockdown, bonded more closely. It's easy to complain and see the negatives, but actually, for me, it was a really lovely time to come back and work at home. Luckily the stuff I was working on didn't necessarily need a studio – unlike some of the other students who couldn't do their projects because they didn't have an industrial knit machine, for instance.
In the end, working in my home environment was really helpful for myself and my practice. At university, it was great to work with other people in a studio space, but it was really was a high-pressure environment.
TDE: What is the most important thing you learned at your design college?
Hannah Skevington (HS): I learned that the nature of my course, Textiles and Practice, is very broad. There are specialisms, of course, but compared to other textile courses in the country it's extremely broad. At first, I struggled to mould my practice into a specific field of design, but actually this course really allowed me to explore the boundary of design, art, craft and even biology and science. That helped me develop my practice, which became really process-led. Starting with the "wasted" material, and seeing how the material responded, interacted, moved … and then letting the product find its way through that. My course helped me understand that it's OK to approach a project without a plan and let the work evolve organically.
Peter Doig, 'Cricket Painting', 2006-12. One of my favourite artworks that has informed my interest in texture, narrative and nature.
COURTESY: Hannah Skevington
A decaying building in Florence
COURTESY: Hannah Skevington
Visiting art degree shows at Budapest University
COURTESY: Hannah Skevington
TDE: What was your song of 2020?
Hannah Skevington (HS): Good Morning Rain by Bonnie Dobson. During the first lockdown, my sister and I became obsessed with this song and danced to it pretty much every morning. It was halfway through lockdown, so spring was just arriving. This song reminds me of the sun coming out and being able to go on walks and be in the garden again!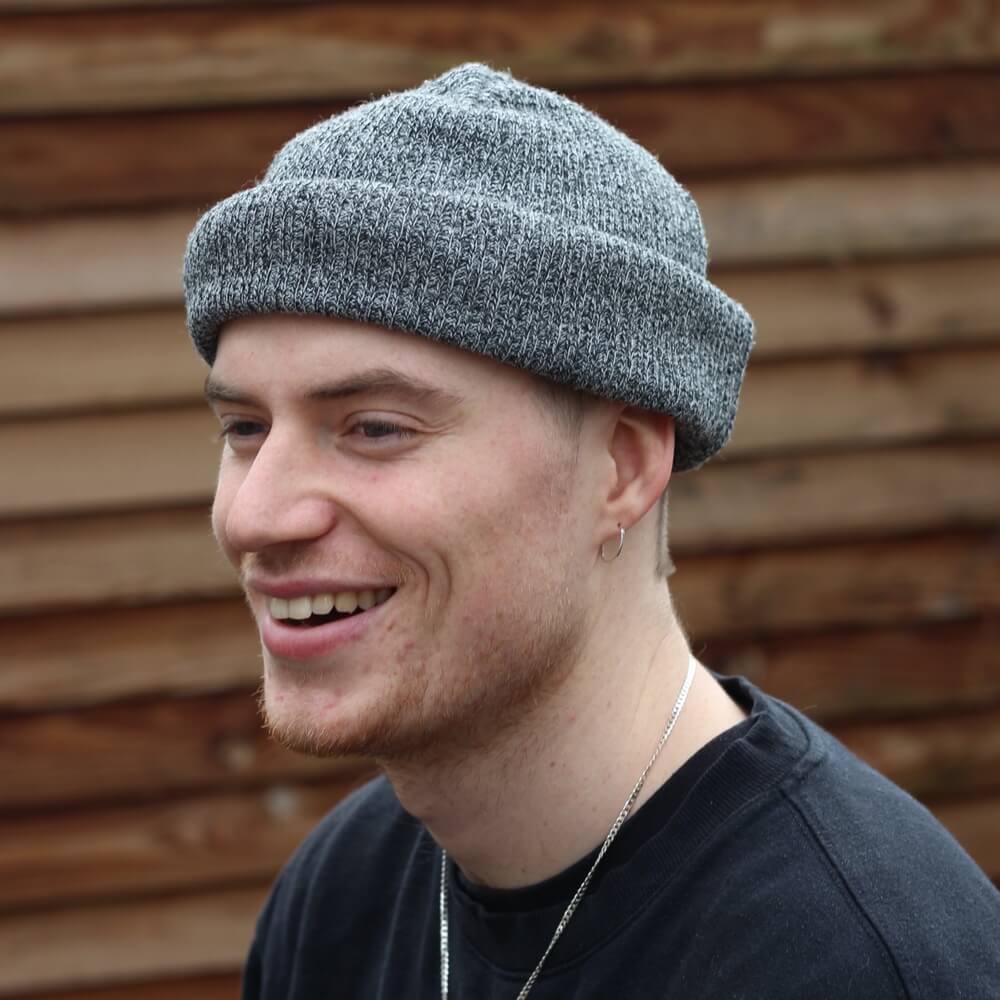 Louis Barnard is a Hackney-born and based writer, covering a range of disciplines within the visual arts. With a background in outreach and community-led programmes, Barnard has a soft spot for art that is socially engaged and empowering.
View all articles by Louis Barnard
BROUGHT TO YOU BY
THE DESIGN EDIT