Hari Gordon
University of Brighton
INSPIRED BY THE great outdoors, Hari Gordon's work seeks to marry the thoughtful curation of interior design and the serendipitous beauty of the natural world.
On the 3D Design and Craft BA at Brighton University, Hari favoured an intuitive approach to his work that brought out the playful nature of functional objects. After suffering a shoulder injury in 2018, he took time away from his degree to travel the world. On this trip Hari found the inspiration for his graduate project in the boulder fields of Hampi, India. Drawing upon the landscape, he came to produce 'Origins', a series of objects including 'Ripple Table' and 'Stack Stool'. These objects – through texture and form – offer tangible reminders of our innate bond to our planet.
For this body of work, Hari Gordon won the New Designers Belmond Award and the Richard Seager Annual Arts Award. He has since had his work exhibited by Cluster London, and will showcase at the postponed Handmade Chelsea show next year.  
The Design Edit (TDE): What inspired 'Origins'?
Hari Gordon: The inspiration came from my year away from studies, travelling across East Africa, India and Scandinavia. My partner and I took a year out with a tent and not a lot of money and tried our best to make a year of it. We spent a lot of time camping by rivers and out in the boulder fields in Hampi,  in southern India, which is where I got the inspiration for my graduate project. Having spent a year outdoors, I knew that ultimately I was going to come back and complete my degree inside, in the studio. Looking at the shapes and forms of the landscape around me, I began thinking about how they could translate to the interior. It was really fun to be able to incorporate those textures, forms and colours into my work, bridging those two worlds.
TDE: Where are you going to take that thinking now?
Hari Gordon: I've hopefully lined up a workshop here in St Ives, but nothing is finalised. My partner and I have since adapted our practices to the kitchen table over lockdown, making leather and sheepskin goods for a small collective called nogiworks. I would really like to continue working sculpturally, using this method of stack laminating pieces of waste wood from Benchmark Furniture. I feel as though it creates its own sort of language, celebrating the use of waste material. I purposefully positioned the end grain outwards on each piece of wood creating unique patterns. The process is slow and takes a lot of patience, but the end result is very satisfying. Moving forward with this method I would love to try some more adventurous, larger-scale stacked boulders, like the one exhibited at Cluster.
TDE: Which designers have inspired you the most?
Hari Gordon: I have been really inspired by the elemental themes of Casey Johnson's work. Much like Barbara Hepworth's sculpted forms: simple, bulbous and satisfying. That's something I really aspire to in my own work. Whether intentional or not, Johnson's work reminds me a lot of adobe – or cob – houses and I have always dreamt of building my own one day. The furniture is often sculpted to the interior. I really like that style of work – custom fit and built for longevity.
TDE: What was your standout moment from 2020?
Hari Gordon: In the height of summer when the lockdown had eased, everyone was flocking to Brighton Beach. There was no space, it was absolutely mental. Being a bit of an introvert, I'm not good with busy places. So I took my paddleboard and fishing rod out to the very end of Brighton pier, which was closed, so it was really quiet. I spent that whole day floating in the sea, lying in the sun trying to catch fish, it was bliss. To be away from the chaos on the beach, to see it in front of you but to be away from it, was really nice. That day stood out because I don't think it would ever be the same again, I'll never get that peace and quiet under the pier.
TDE: What is the most important thing you learned at your design college?
Hari Gordon: To take my time. After a pretty traumatic climbing injury halfway through my third year, I approached one of my tutors, Alma, saying I needed to defer for the year because I couldn't finish my project. I was in quite a bad place anyway, I wasn't happy with my project. She just told me, you've got your whole life ahead of you, why rush the first bit? You may as well take a bit of time and come back when you're ready. That was really good advice. I really enjoyed having that year to travel while still being in a design and craft headspace. When I came back it felt like it was the best thing I could have done for my practice.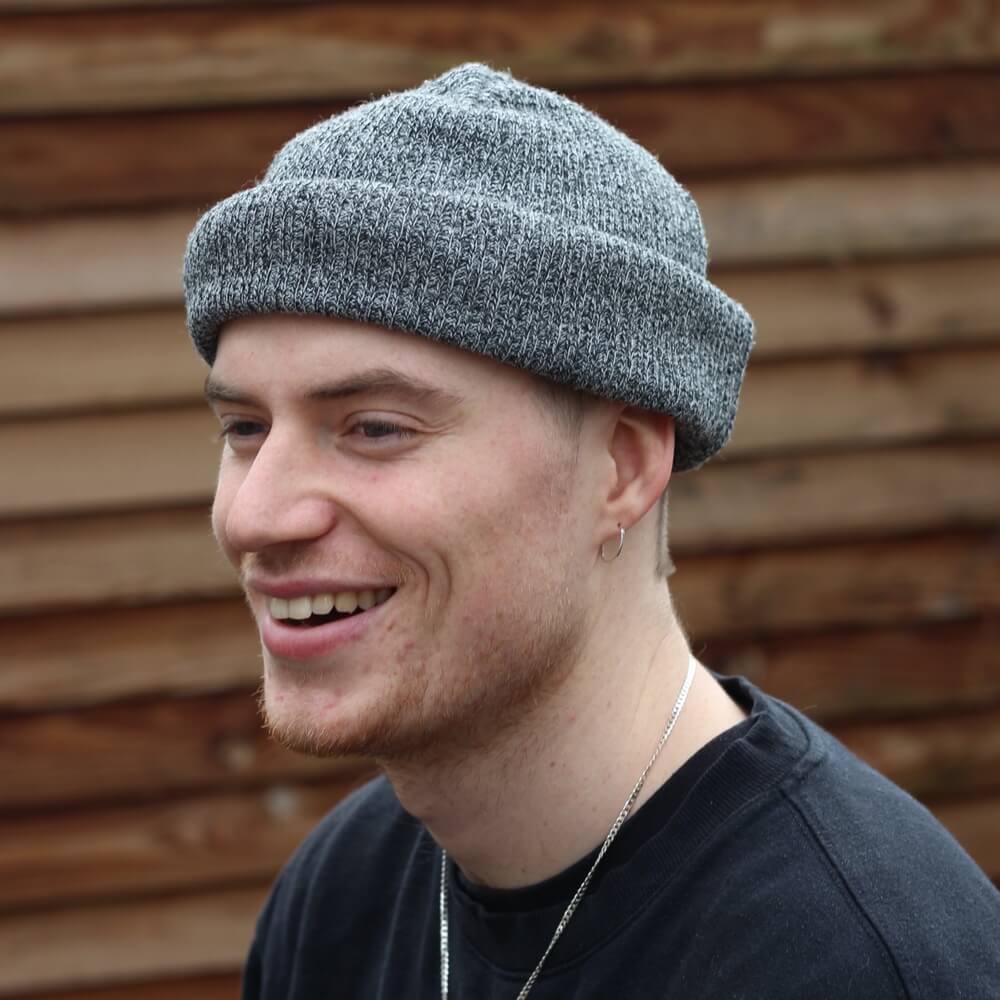 Louis Barnard is a Hackney-born and based writer, covering a range of disciplines within the visual arts. With a background in outreach and community-led programmes, Barnard has a soft spot for art that is socially engaged and empowering.
View all articles by Louis Barnard
BROUGHT TO YOU BY
THE DESIGN EDIT