Collectors' Confessions
TDE asks six experts to reveal their hard-won secret tips for starting a collection.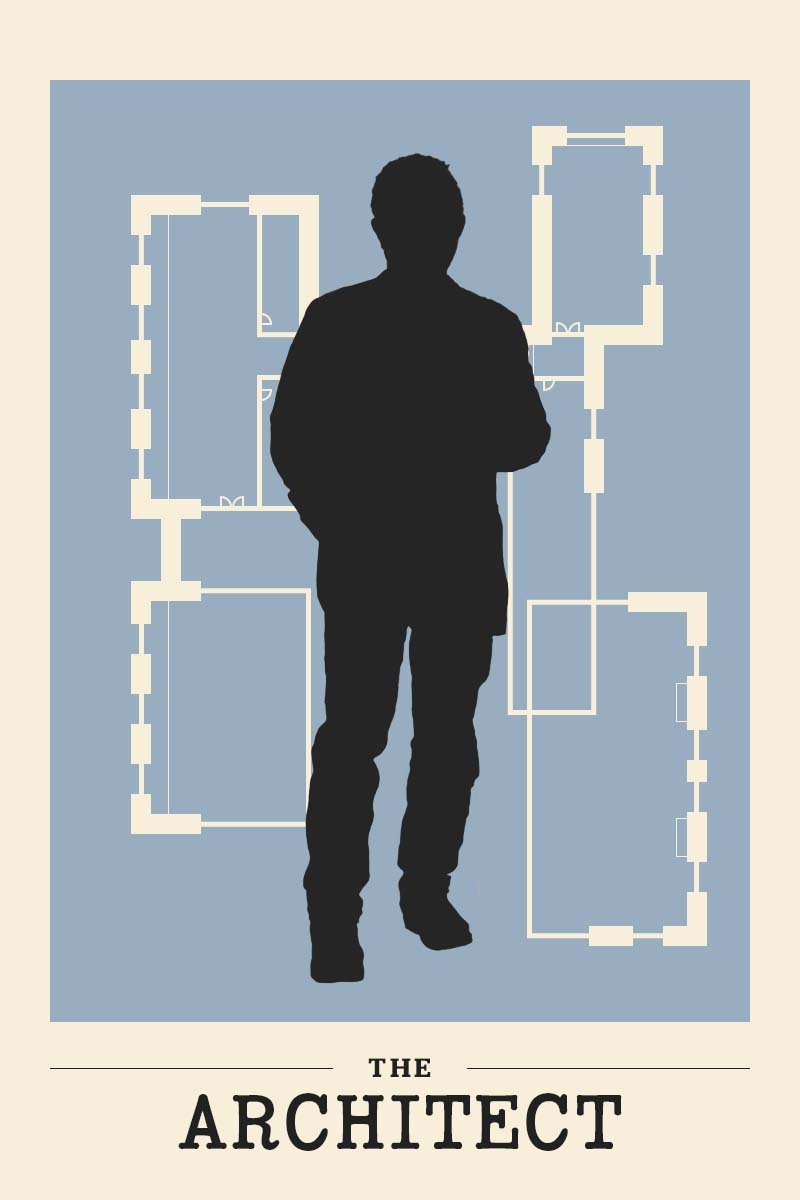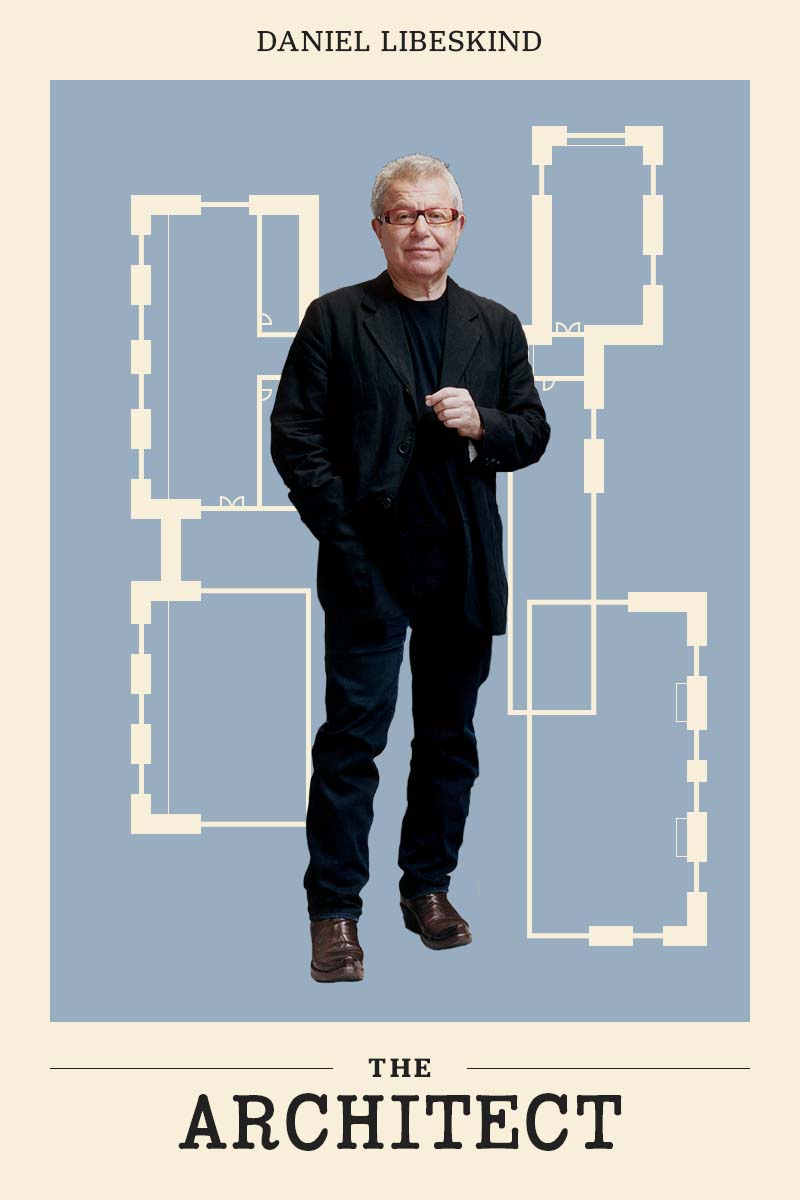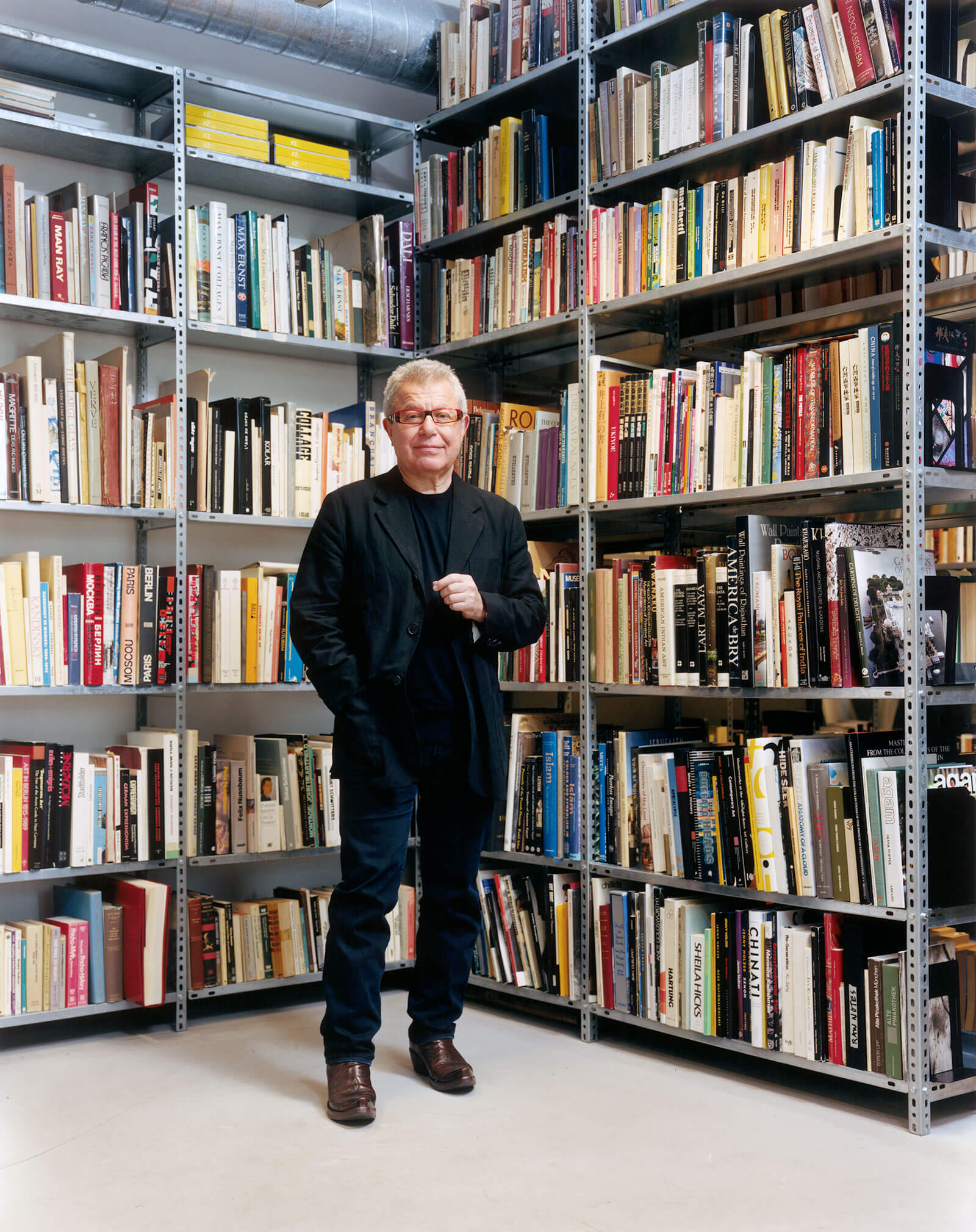 Daniel Libeskind
Polish-American architect, artist, professor and set designer.
How did you start collecting?
I think the impulse was spontaneity, folly and passion. When you see a beautiful work of art or design you fall for it; you are the victim of beauty and desire.
What is your collection like?
I have a chequered collection, neither systematic nor thematic. I mix Etruscan, with Renaissance, with contemporary, with incredible icons of twentieth-century design. I have a Pierre Paulin sofa that never went into production and a piece by the Italian architect Quadrio Pirani, which I tracked down and was able to afford. I collect rare editions of books. My collection is totally eclectic – the objects do not belong together in an ordered universe.
What is your advice to a new collector?
Never think of how much money an object or artwork will cost – or what it might be worth. Do not think of what it represents. Just enjoy the fact that it is real, not an idea. There are dreams that you can actually buy.  And once you fall in love, you will stay in love – these pieces will stay with you forever.
Should you think first about the piece, or about the space you need the piece for?
I always go for the object rather than the space. I once bought a piece of furniture that would not fit in the elevator, so it had to be craned into my apartment in New York. The whole street had to be shut. Never think about practicality, just do it.

Do you think of collecting as part of your creative expression?
Yes, definitely. These objects are there to be part of your life. They continue to inspire you in the most unpredictable ways.  Something that you treasure might offer you a new paradigm, a new approach.
What are you especially proud of having collected?
An amazing Etruscan head.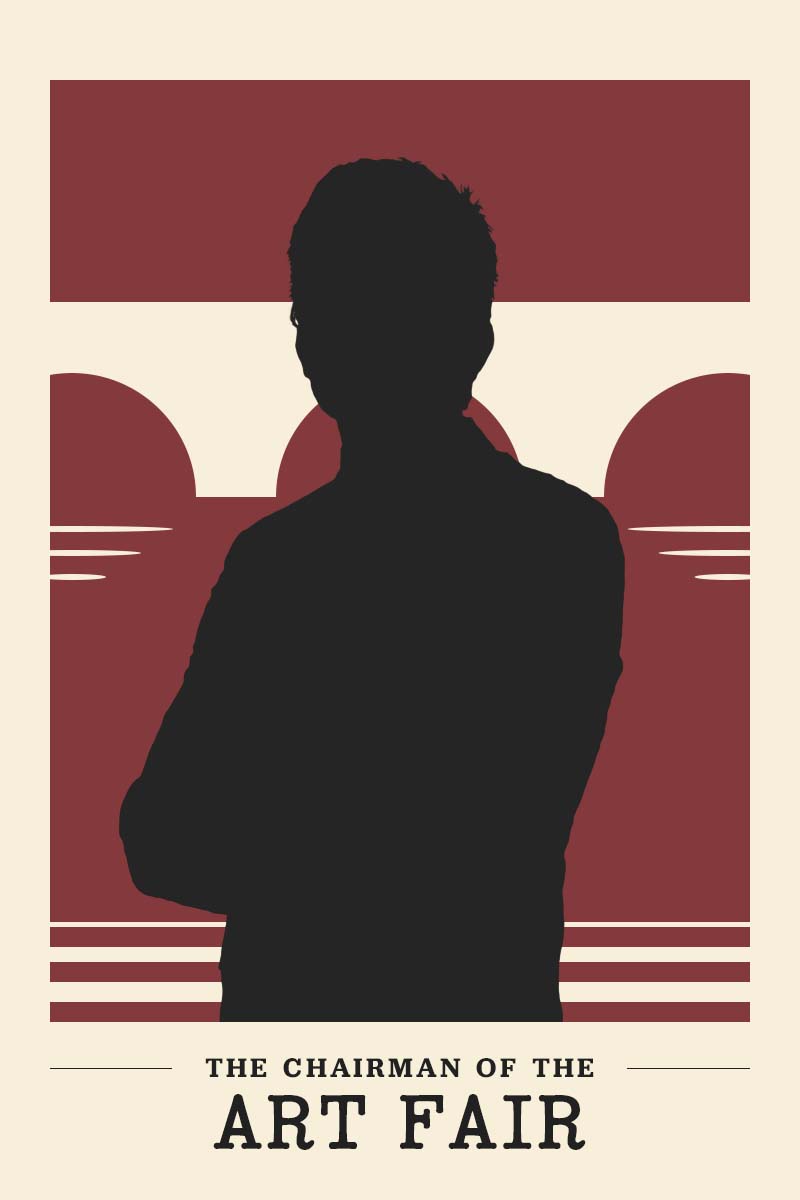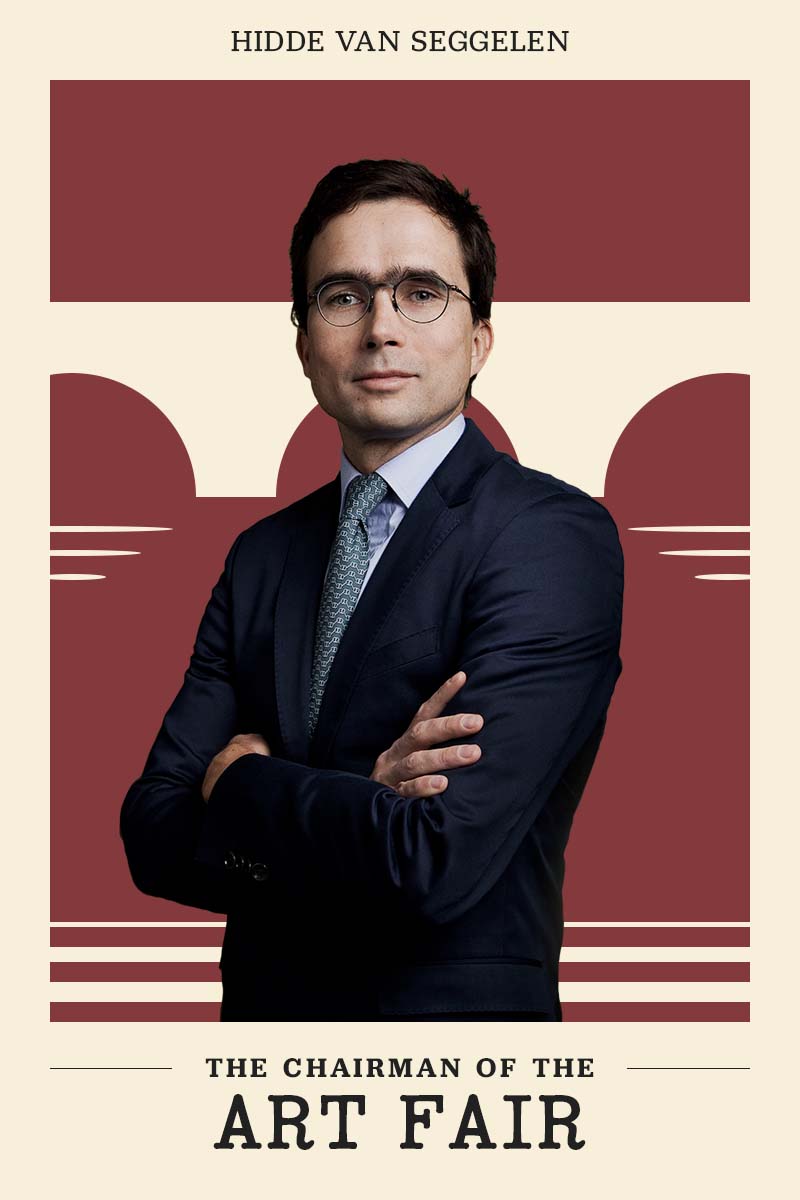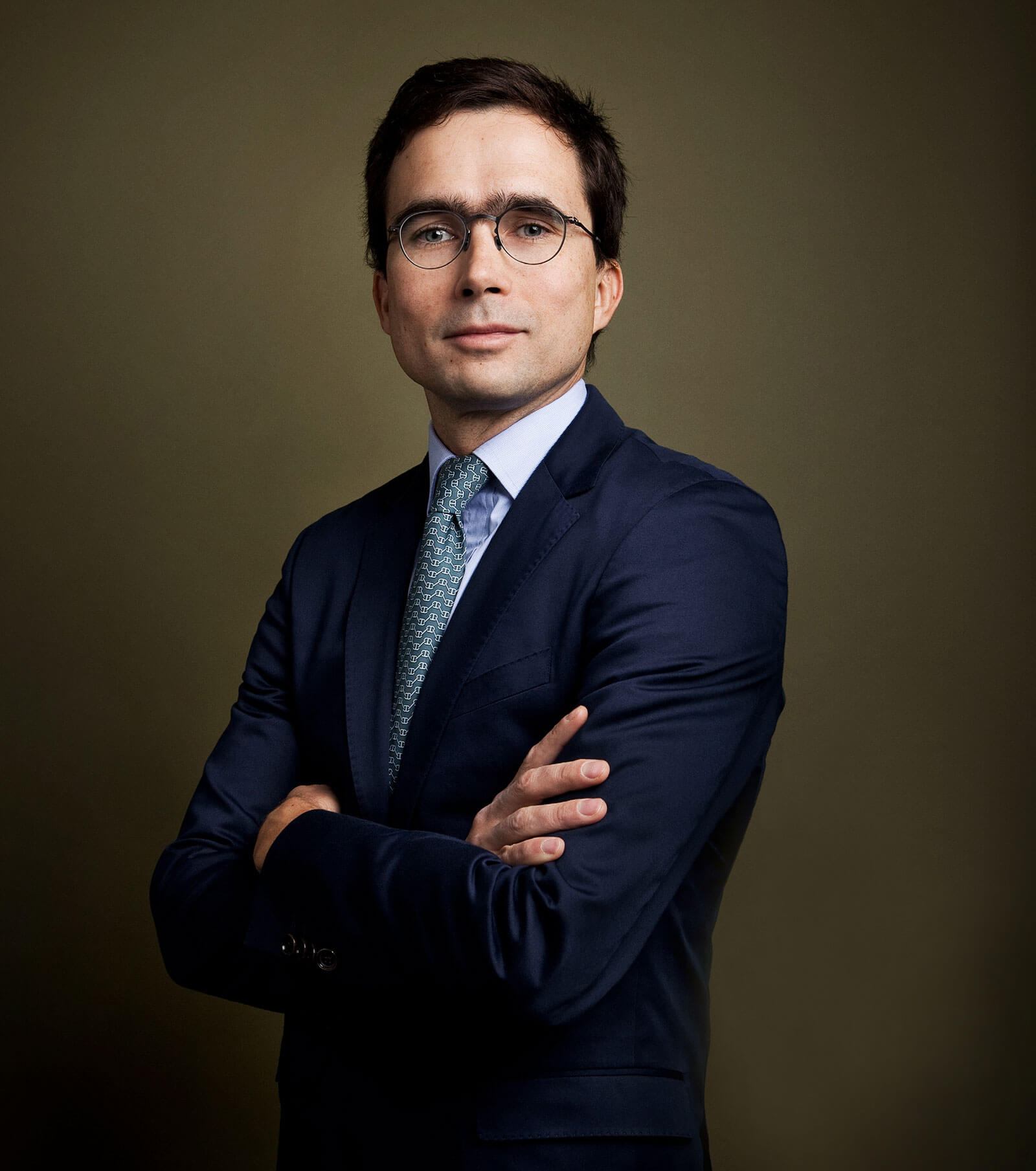 Hidde van Seggelen
Chairman of TEFAF, based in Hamburg.
How do you spot a good deal at a fair?
For me, the primary driver is "Do I love it? Can I see myself living with this piece?" If you always buy a work of art that you love, you will always get a great deal.
For those who want to explore the possibility of a financial return, I recommend doing as much research as possible – about the artist, the work and the period – and to get to know the dealer well. There are also third parties, such as art advisors, who can help shape a collection.
What questions should I ask dealers at a fair?
Find out as much as you can about the provenance of the work and where it sits within the career of the artist. Ask if there are other works available and don't be afraid to enquire if you can view other works in the flesh.

Are there any secret tricks for buying at a fair?
If you can do some research on the galleries/dealers and artworks before the fair you will go armed with knowledge, which will help you focus. However, the beauty of an art fair is that it is a place of exploration and discovery … there will be so much on display, so go with open eyes and see what draws you. Don't be afraid to ask questions and start a conversation with a dealer – invariably they are delighted to tell you more about the work and the artist.
Which piece that you have collected are you particularly proud of?
Not so long ago I bought a work by Dada artist Hannah Höch, a work from 1920. It was a real find. Notably, years before I had travelled to Berlin especially to see an exhibition on Höch. You can imagine how great it was to find a work by an artist I love, that I could afford. It is now hanging with us at home in Hamburg.
TEFAF New York will run from 6th – 10th May 2022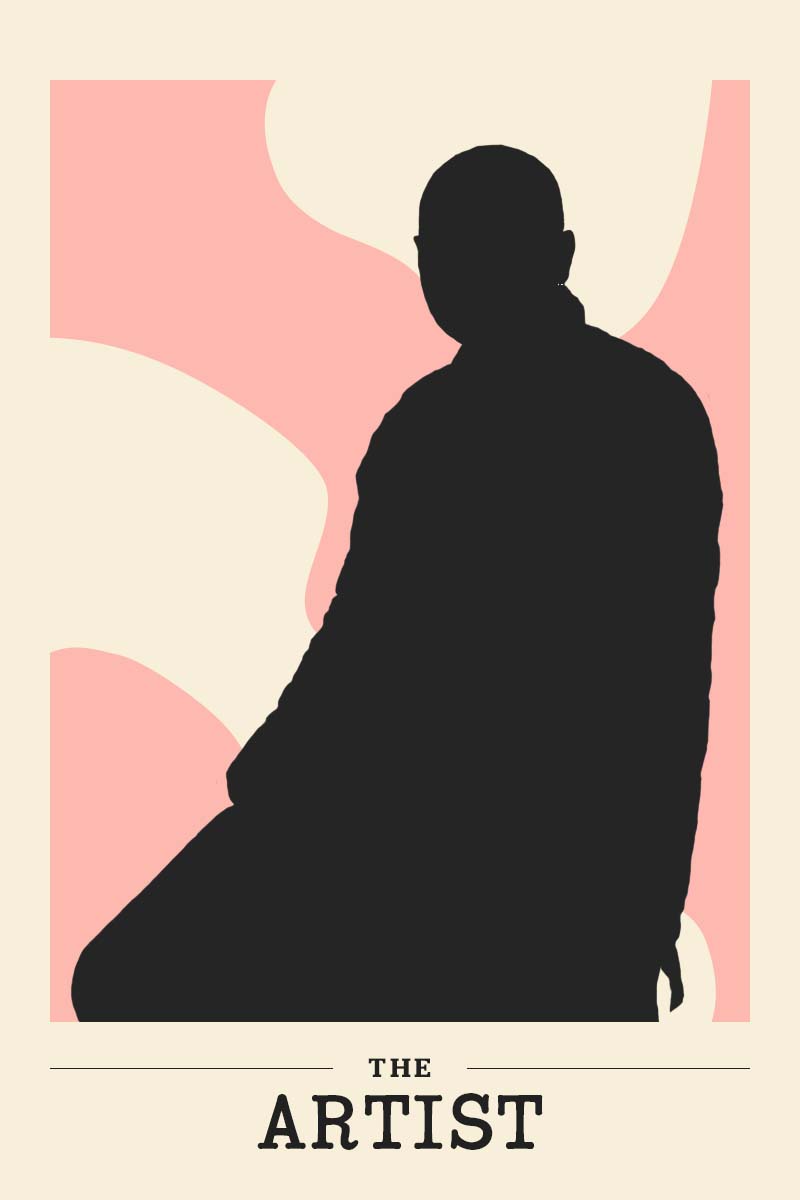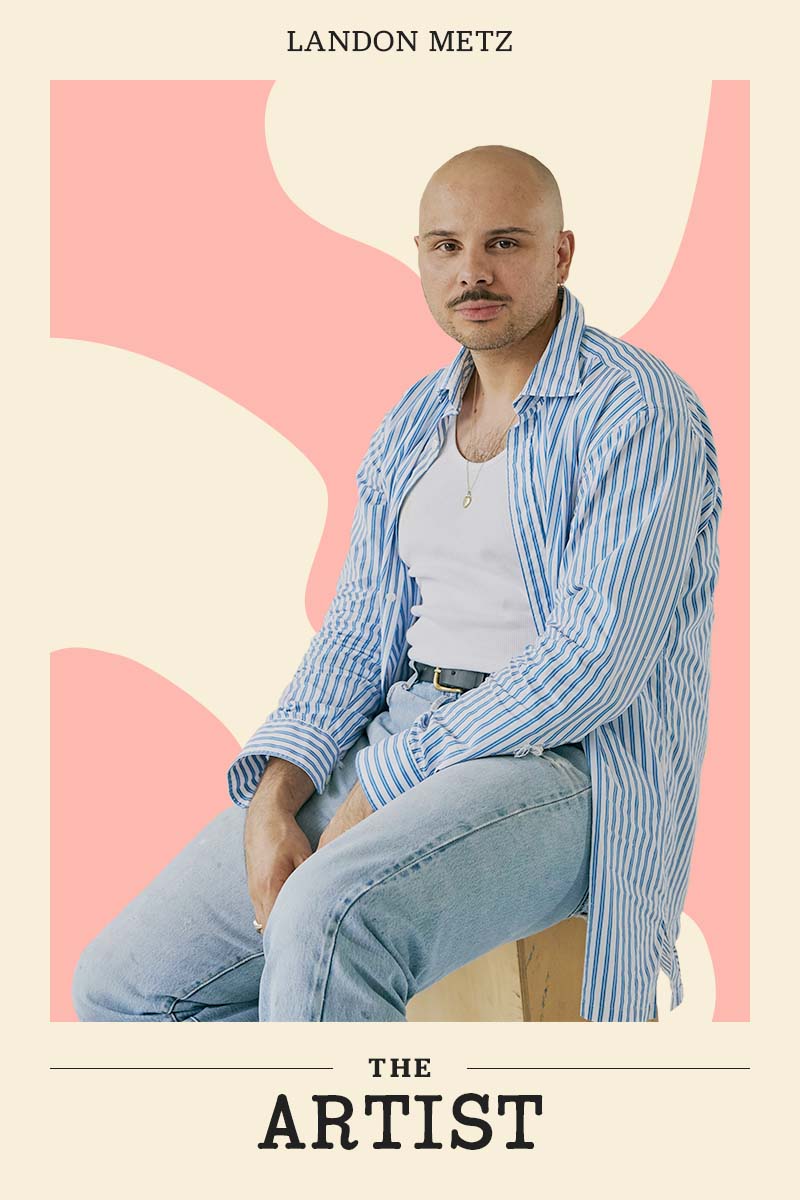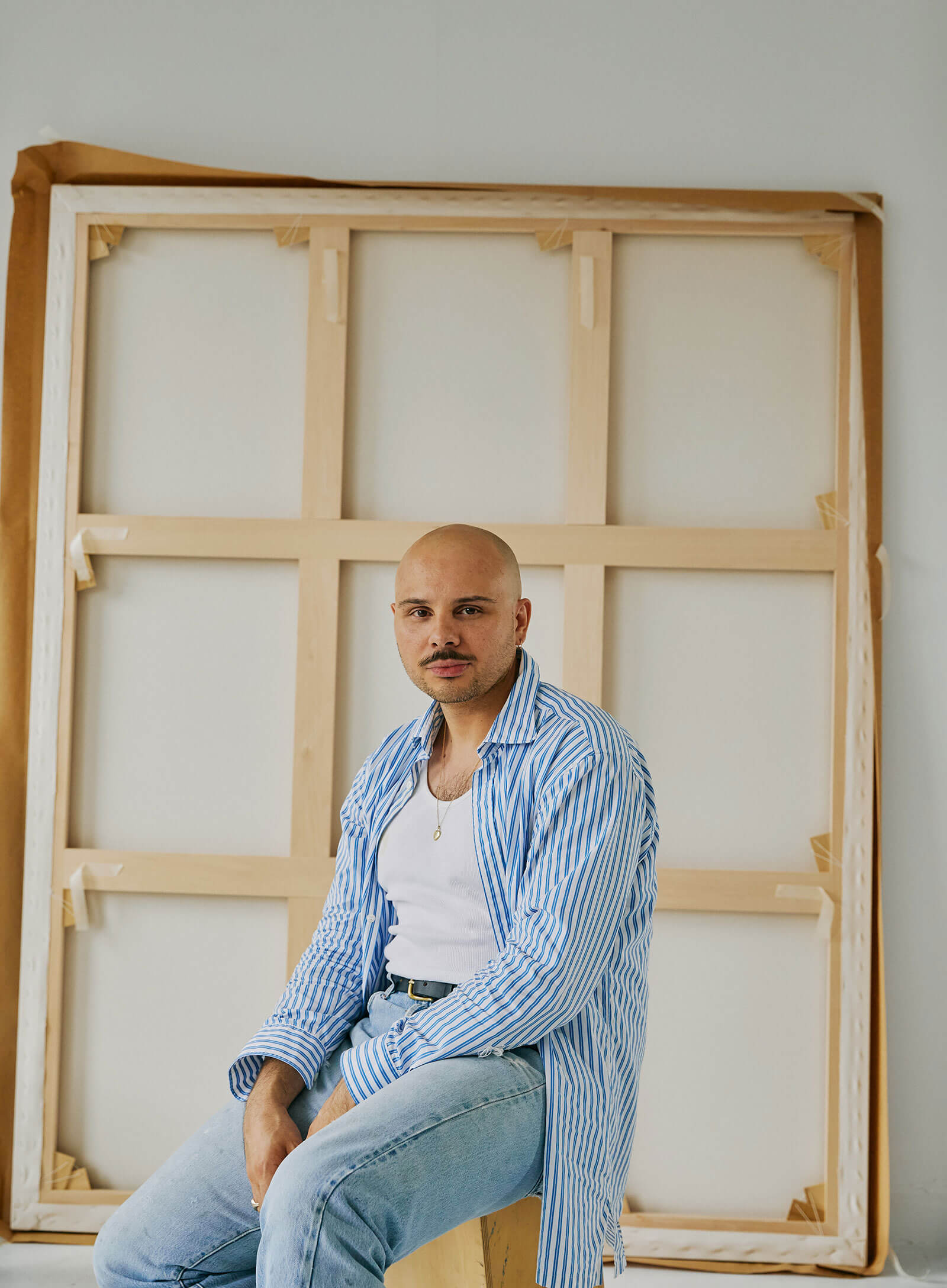 Landon Metz
New York-based contemporary artist.
What should a fledgling collector be looking for when they are browsing art or design?
My approach is really to go on instinct; to listen to and engage with how you personally respond to one thing or another. It is about understanding the history of an object: why it was designed and made in the way that it was made. But finally, you live with the thing and it becomes part of your immediate world, so you need to have a positive reaction to it.
My studio is relatively high above Chinatown in Manhattan with bleached walls and floors, and each individual object and piece brings its own energy. It's just about tuning into that energy.
Collecting as an activity isn't exactly something I've intentionally reflected on. Rather, a collection found its way into my life over time, through genuine curiosity and enthusiasm for the world.
Does what you collect reflect what you make yourself?
Perhaps, in a way, but not directly. My practice is about considering the subtlest of forms, and as I paint, the little adjustments to my studio environment – sound, temperature, air pressure – will find its way into the forms I create on the canvas.
The studio is an embodiment of the philosophies that guide my life. In that sense what I collect cohabits with me in that place: it helps to define the space and inevitably will feed into my work. 
Where do you find the best treasures?
Mostly when I travel,  in Italy or the south of France for instance. I discover names of designers that I like and then try to find them when I'm home. More often than not New York city yields the piece I am looking for – somehow you just need to know where to look.
I feel very connected to Italy in general. I love Italian art and design and  I love the Italian auction houses too.
What was the first thing you collected?
An Ettore Sottsass 'Ashoka' lamp for Memphis Milano.
Landon Metz's first UK solo show at Waddington Custot in London runs until 26th January.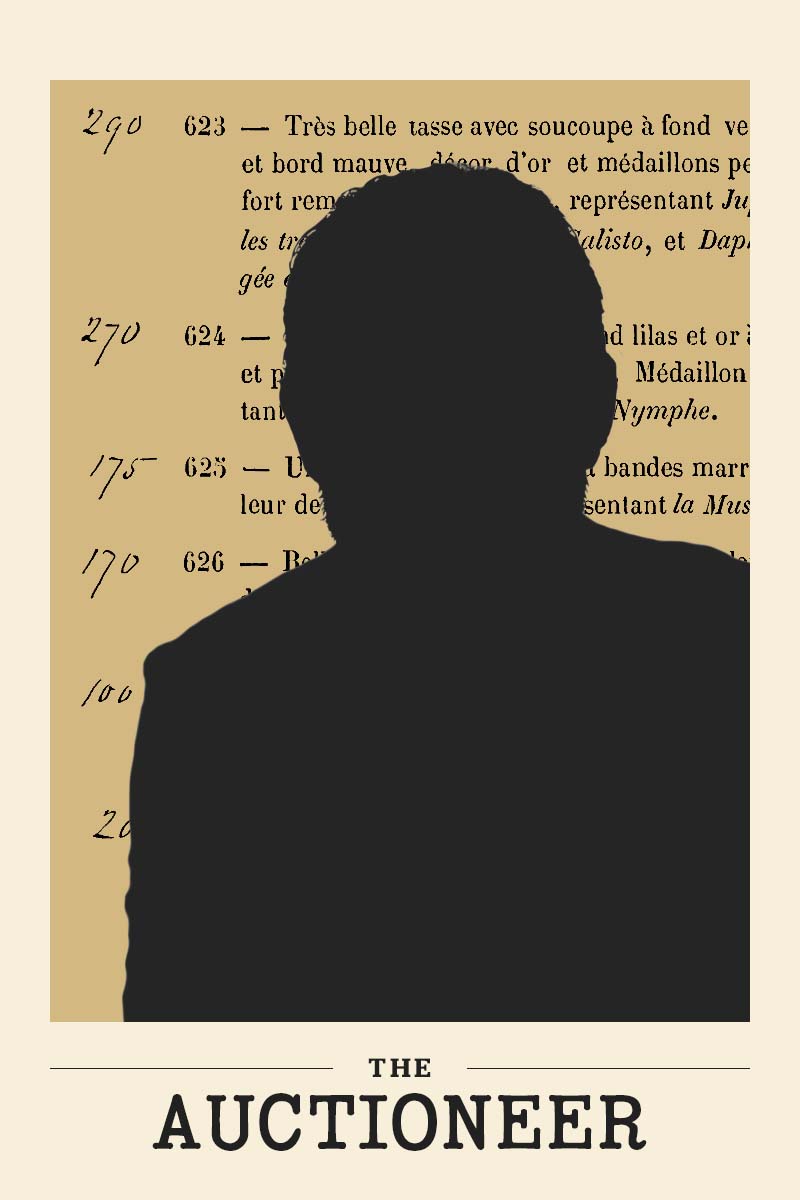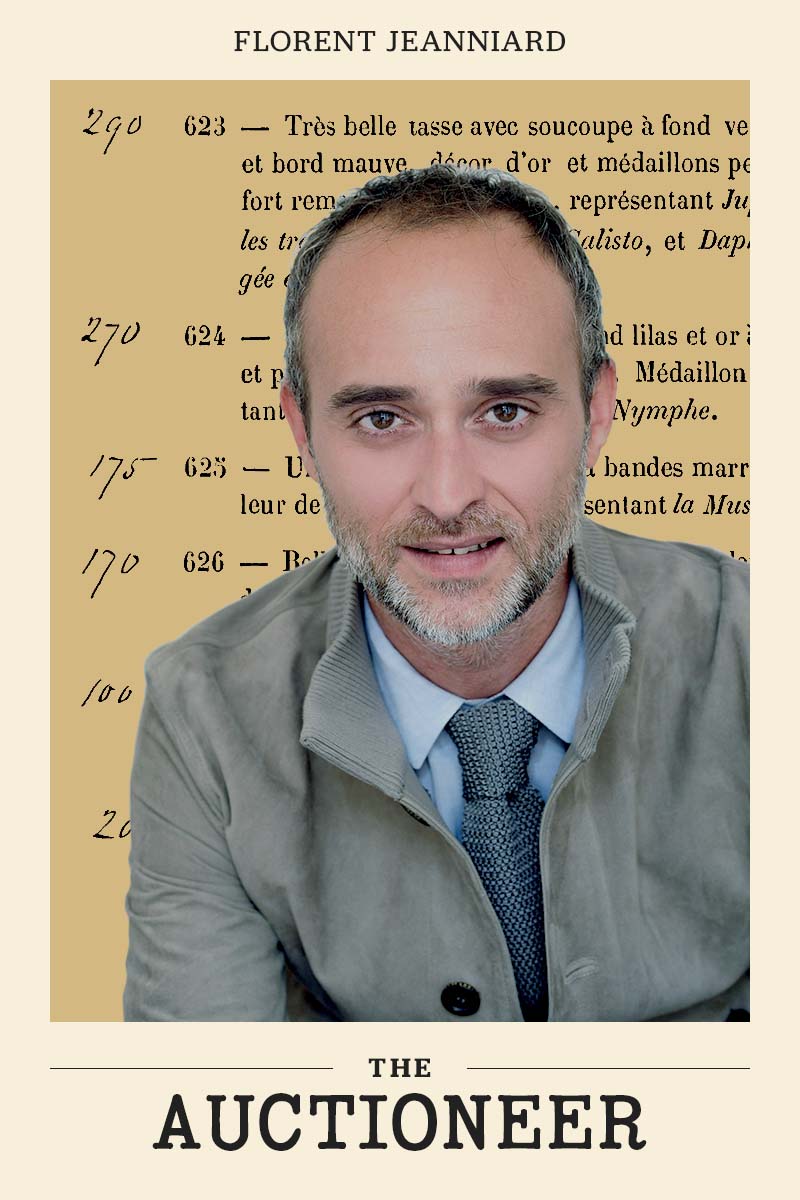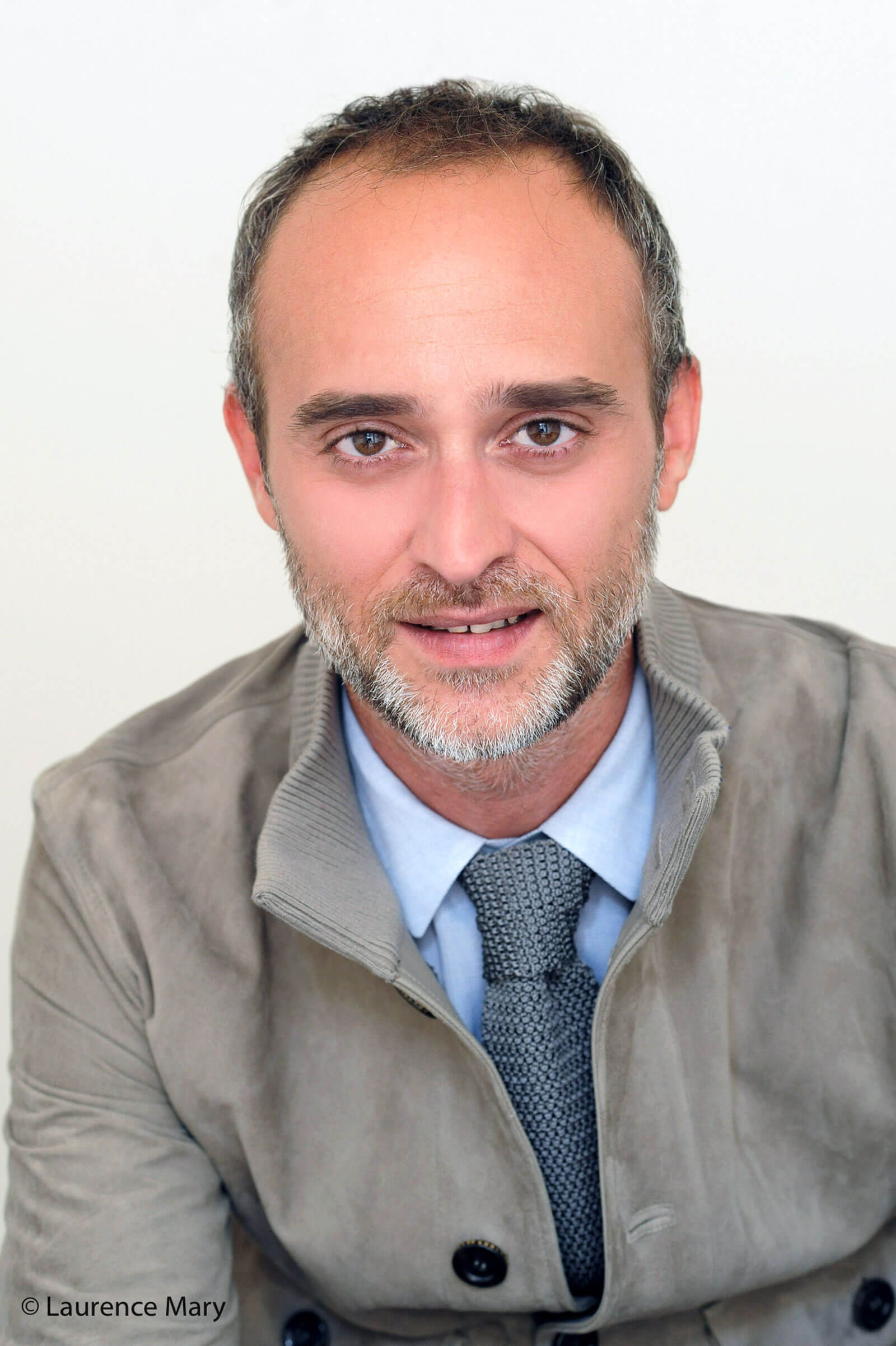 Florent Jeanniard
Head of 20th Century Design, Sotheby's, based in Paris.
What are your top tips for bidding to get the edge on the competition?
It sounds simple, but the most important thing when it comes to auctions is to bid on what you love – meaning that whatever the outcome you are happy with the result and it will enrich your life. It should give you butterflies in your stomach! This applies to anything from a contemporary artwork, to a diamond necklace or chandelier.
The next most important thing is research. Start by going into auction houses and talking to the specialists – we are there and always happy to chat – as well as museums and art fairs. The more you research, the more you hone your eye and develop a feel for what resonates with you.
What kind of preparation should a budding collector do before going to an auction?
It is important to gather as much information as possible about the lot before bidding, and collect details about the condition, provenance and any restoration works. All these different elements can easily be found online. Then, if you can, visit the exhibitions in person – and don't hesitate to ask the specialists as many questions as possible about the object and the designer. That is exactly what we are here for! Auctions in particular allow you to get up close and personal with the art and handle it in a way that is not permitted elsewhere.
When it comes to the day of the sale, it is easy to get swept away – so, even though it is always difficult, you must set yourself a maximum price! An estimate is informative, but the price of desire is something else altogether.
What is one 'Do' and one 'Don't' of bidding in an auction?
Do stick to your budget and make sure you get all the information about local taxes, droit de suite, buyer's premium and so on beforehand – as the price is subject to this and it could be added to the hammer price after you have successfully bid. If you want more information, just ask.
What not to do? Don't take a plane on the day of the sale of your coveted lot … turbulence and delays could to disappointment.
What was the very first piece you bought at auction?
A drawing by a contemporary artist, which I bought at least 25 years ago. I remember it like it was yesterday, it was in an auction room in Paris and I was excited to actually be able to own the object I had been coveting. I was very lucky to win this drawing, but on reflection, it must not have interested many amateurs (online bidding didn't exist at the time) because I got it at its low estimate. I still remember the price: 800 Francs. I was delighted with this outcome, and it was at that very moment that I decided to continue to follow auction lots that interested me. Needless to say, I quickly found that I was not always so lucky!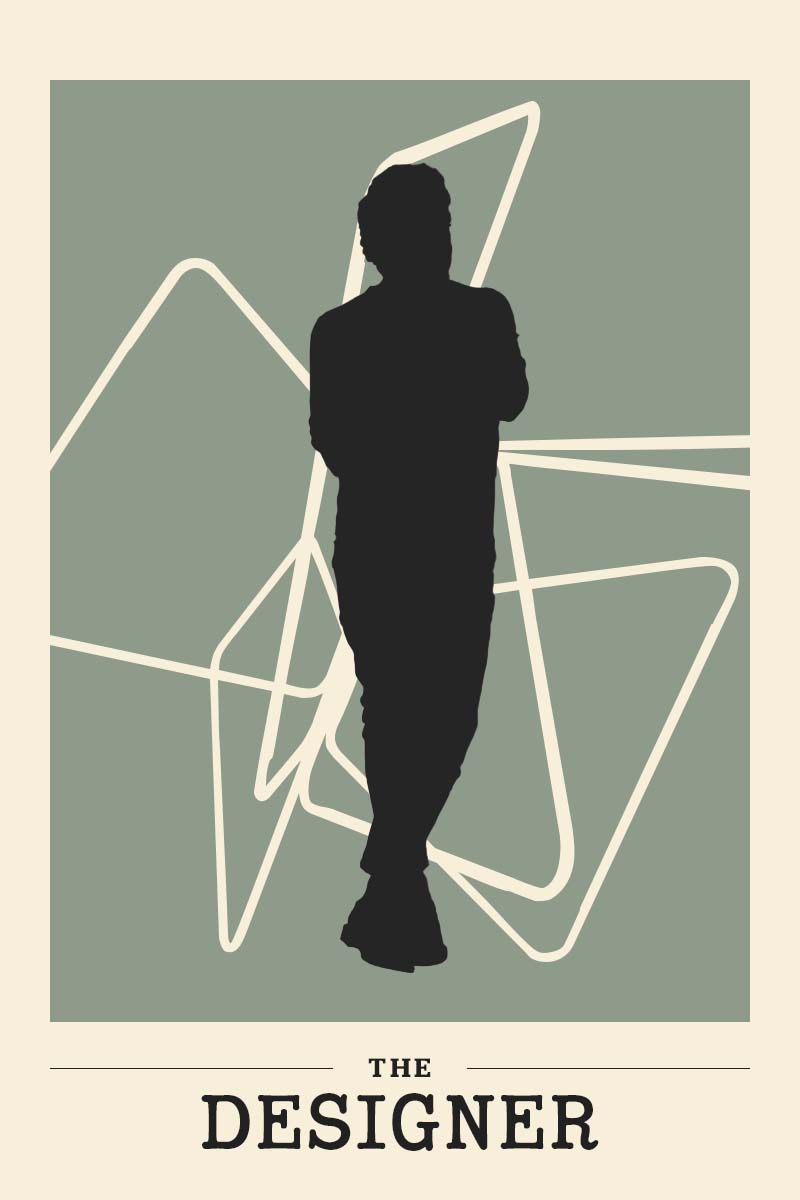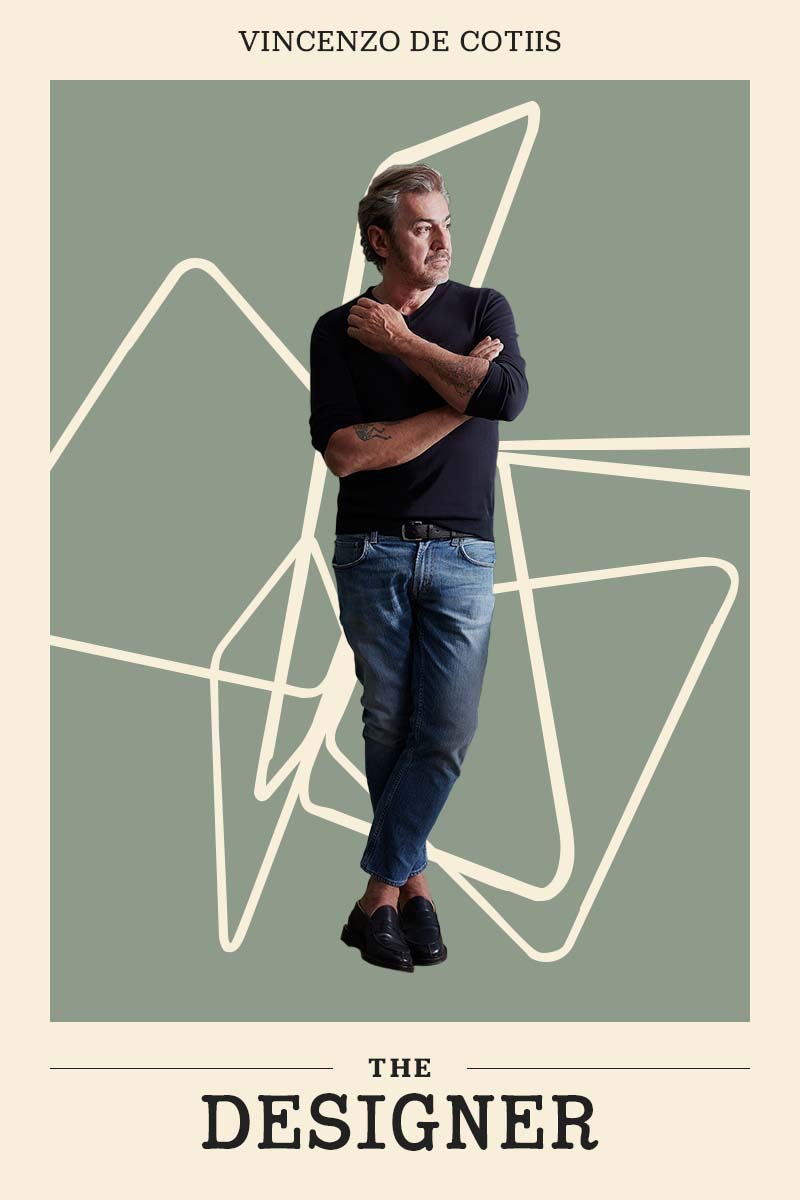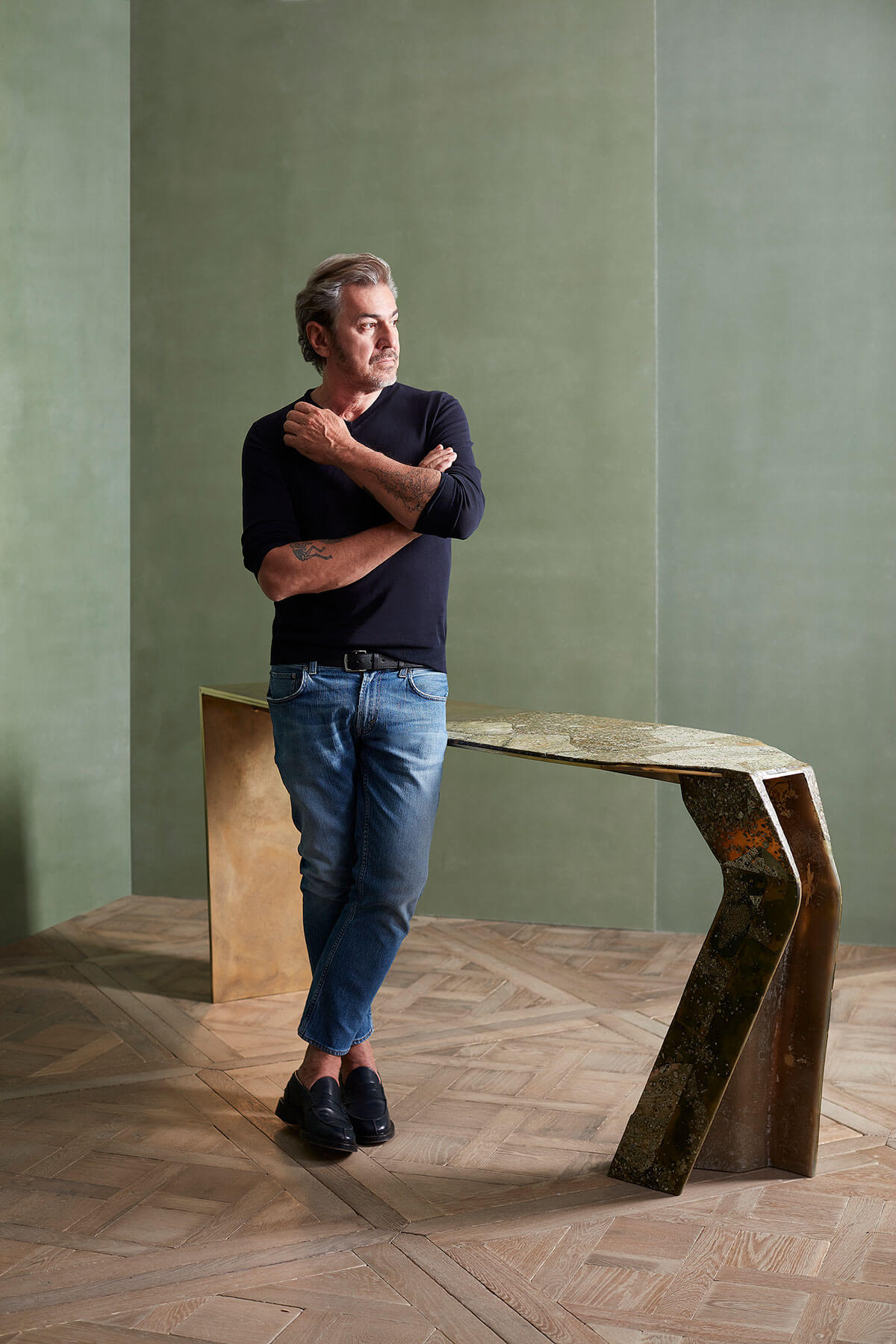 Vincenzo De Cotiis
Designer, Artist and Architect, based in Italy.
What did you collect when you were starting out in the world of design?
I have no attachment to the world of objects, yet I create dozens of them. I began by collecting books, which I continue to do now. Mostly albums and magazines about art, architecture and photography.

My process of gathering and accumulating takes place in an anarchical but orderly fashion. The objects I collect and reinterpret enter into an empathetic or conflicting relationship with the pre-existing arrangements in the house. In both cases, the result is always a surprise. For example, I might put a Roger Herman vase alongside a Wendell Castle armchair, or an artwork by Florian Baudrexel. Or mix in a set of theatre props from the 1980s, or plaster prototypes of brass sculptures by Massimo Campigli from the 1950s.
What should a fledgling collector look for when browsing design?
First of all, your true passion. Trust your own opinion and taste, don't follow any trends. I have always known that true beauty is found precisely in the things that remain hidden, in those that are resoundingly less important. Ezra Pound was not mistaken when he said that genius is the capacity to see ten things where the ordinary man sees one and the man of talent sees two or three. 
Should a designer 'collect' their own work? Do you?
I don't collect my own works, but it is inevitable that I live totally immersed in them. I collect unique materials. I am first and foremost a visual collector. The materials speak to me as I collect them. The manipulation of matter is an integral part of my creative process. I go on long hunts to find formulations suited to each work and often it is the material itself that shows me the way to shape the formal aspect. I collect materials that inspire me, for example unused fibreglass from boat factories. I have used it to create sculptures, tables and a cabinet for my latest collection, which is called 'Crossing Over'. Everything that I have gathered and collected has been expressed in a consistent manner through new dynamic creations. It often takes a bit of time before people grasp my aesthetic gesture.  
Vincenzo de Cotiis's show 'Crossing Over' at Carpenters Workshop Gallery, Paris, runs until 19th January 2022.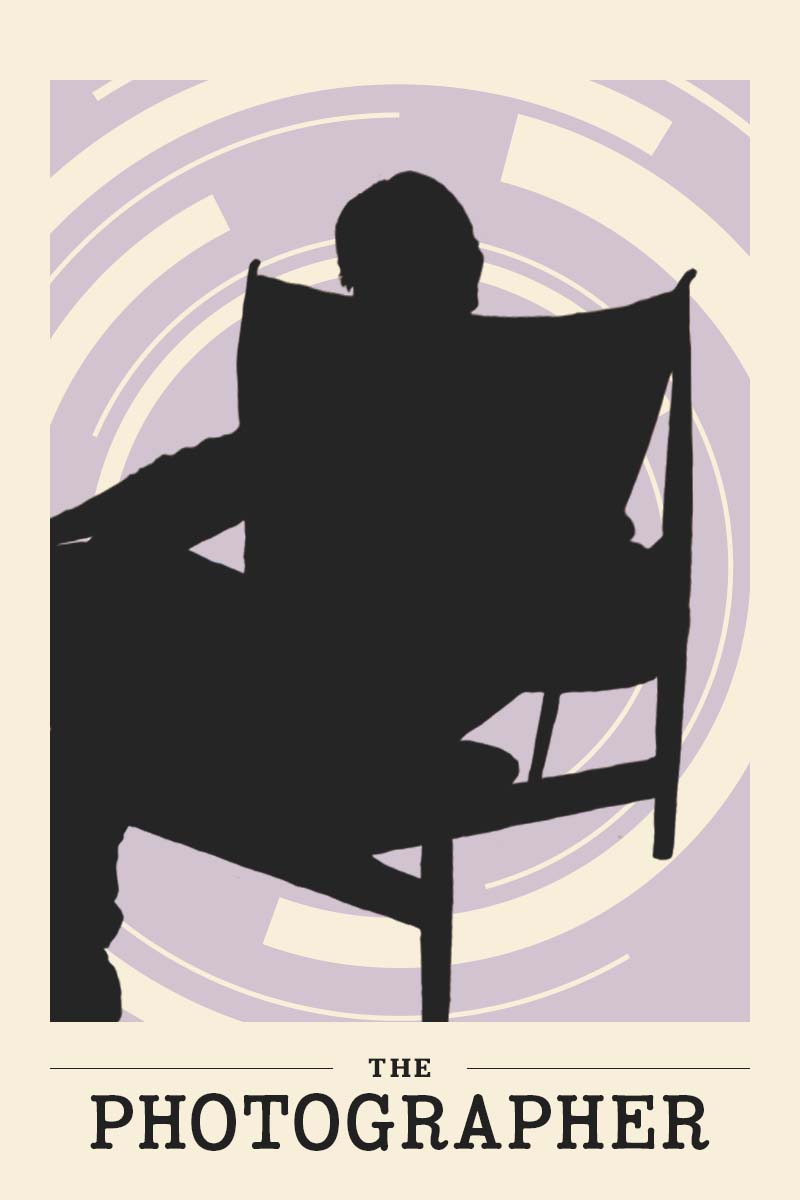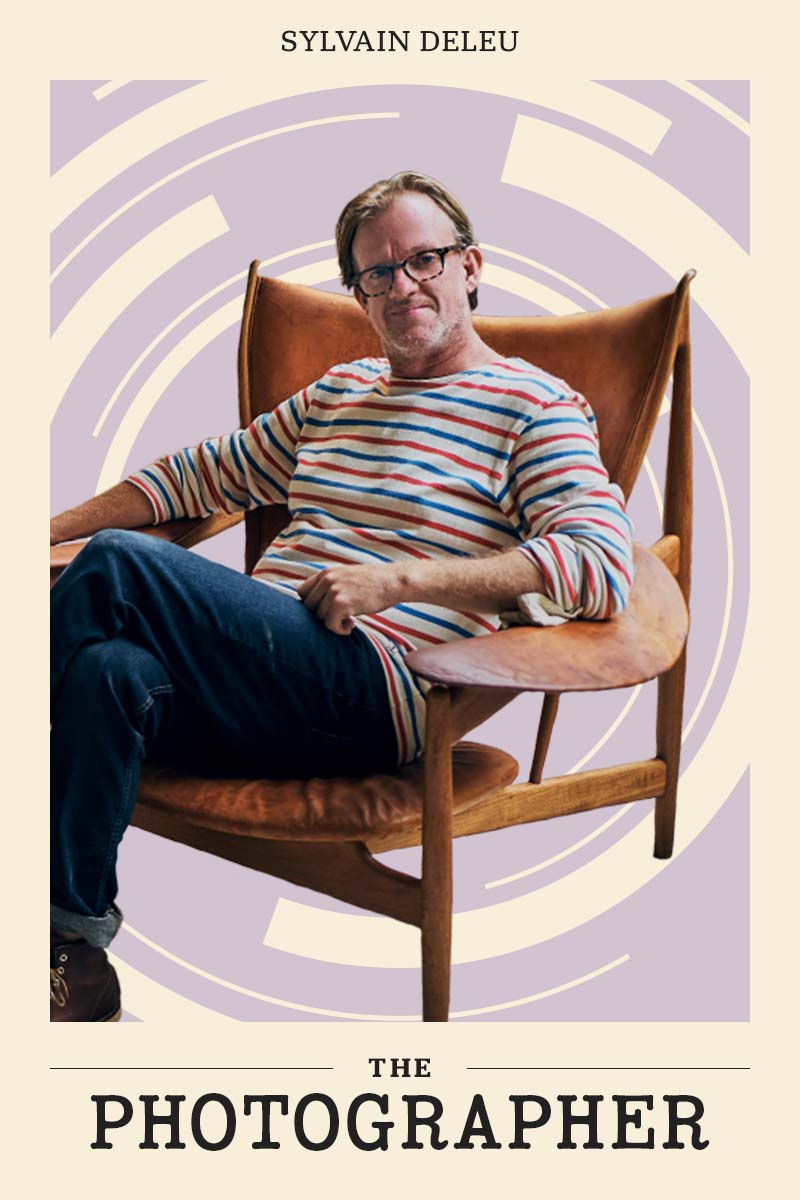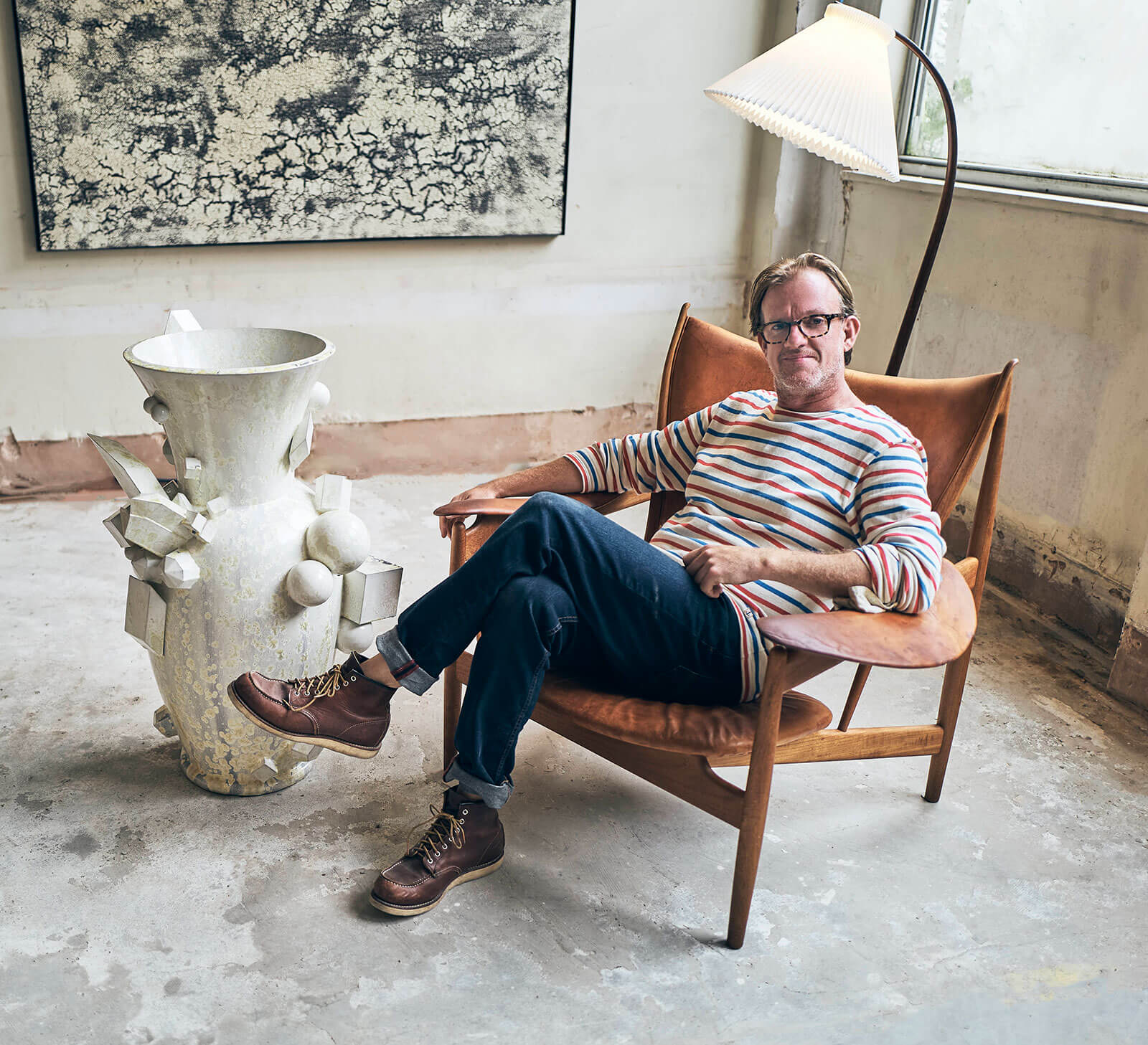 Sylvain Deleu
Arts & design photographer, based in London.
Amongst all the art and design you photograph, how do you know which pieces are ones you want to collect? Do you have a set of principles or do you just fall in love with individual works?
For me it's simple: it's love at first sight, a 'Coup de Foudre', or nothing. I don't think and wait long before having a sculpture or a painting or a piece of craft or design. It also depends on how good the wine is at a private view!
How do you display or arrange the works you own?
My partner and I have a rotation on our wall at home and in my studio, and when the piece stays too long in the same place we bring it to our house in France.

How should new collectors train their eye?
They should buy with their heart and not try to follow the trend, unless it's for investment – we don't do that.

Which was the first piece you collected?
Well, that's a really difficult question.… it's a Carolein Smit or a Kate Malone. No, it's a Claire Curneen.
I really didn't know at the beginning that I was starting a collection. Over 20 years or so of buying and swapping art and design it grew to what it is now  – what you call 'a collection'. For me, it's our life.