Jessica Wright
University of Sunderland
JESSICA WRIGHT GRADUATED from the Artist Designer Maker: Glass and Ceramics course at the University of Sunderland in 2020. Within her practice, Wright enjoys using contemporary digital processes to augment traditional methods and materials. By combining the precision of 3D printing technology and the unpredictability of saggar firing methods, Wright produces carefully sculpted objects with their own unique textured thumbprint.
Wright's graduate project, 'Altero Urbem', uses clay to explore the co-evolution of humans and their architectural designs – examining how they have shaped and been shaped by one another over time.
Wright was a finalist at the Arts Thread Global Design Show 2020 and her degree piece was awarded Best in Show by Sedgefield Pottery. Wright has since had her work exhibited at the National Glass Centre in Sunderland.
The Design Edit (TDE): Could you tell us about the inspiration behind your graduate project, 'Altero Urbem'?
Jessica Wright: It was based upon different styles of architecture and going back to the roots of human building. Many of my other projects had focused on things like sacred geometry – so I was taking those forms I was familiar with and trying to manipulate them in new ways.
When people think about futuristic architecture they think of sleek designs, a lot of glass and very angular geometrics. I thought about the first man-made homes, like adobe houses and mud huts, and what a city would look like if we'd continued down that route. The material was important for me because clay has such a long history with human evolution.
TDE: Where are you planning on taking that work now?
Jessica Wright: Last year gave me a lot of time for research and to work on designs, but now I'd like to scale it up. Because my work is architectural, I want things to be on almost a 1:1 scale with humans. It would be really cool to be able to make a sculpture that you could walk inside. That's a goal of mine, to create an installation piece that kind of size.
But I also want to work on the technology side of things more. The way that you 3D print is using G-code, that's the language that the printer understands. By creating my own custom G-codes I can print non-planar 3D prints that will make the organic forms more flowing.
TDE: Do you find it difficult to blend those two elements, the technological and the organic?
Jessica Wright: As I have developed my art practice I have been working on both those elements separately, but eventually it just made sense for me to combine them. The technology can be a lot to get your head around, but it's just another skill like learning to throw on a wheel, or learning to handle clay. But also, the way that I create my models on these programmes, using my own scripts, is still a very visual and organic way of working.
TDE: Which designer is your role model or most inspires you?
Jessica Wright: Jonathan Keep, a British ceramics artist. He came into the university to run a workshop, and I thought his work was very cutting edge. There was a 3D printer in the university that wasn't really being made full use of, and he was 3D printing forms and then blowing glass into them and using them as moulds. Then he would reprint those clay sculptures, fitting them together for the final piece. I found the way he produced his work really interesting because it was very organic but still produced using algorithms.
Another key inspiration of mine is Halima Cassell, her work is organic but also very geometric. She works across ceramics, stone and lots of other different materials and the level of detail in her work is really amazing. Looking at her work, you can always see the level of craftsmanship – that's what I aspire to.
TDE: What has been your standout memory of 2020?
Jessica Wright: Community is really important to me, and obviously it's been a year separated from community. But the people that we have around in the university, the students and the staff, we were all really close. So when we couldn't have degree shows in the summer some of the other students organised a zoom degree show. It sounds a little bit cheesy but it was actually really nice to be able to get to see other people's work and to discuss their work with them.
Part of being in a community studio is walking through and taking inspiration from watching someone make something, or seeing an object on someone's desk and starting a conversation. Having a little taste of that in the summer, that was really nice.
TDE: What is the most important thing you learned at your design college?
Jessica Wright: How to develop and investigate my practice, while still staying on track. It's very easy to be led off on tangents as there are always little things to catch your attention, but it's important to stay focused and have an end goal in sight.
TDE: What was your song of 2020?
Jessica Wright: Something that was at the top of my playlist was No Good by KALEO. It got me pumped for work, which is something we all needed a lot of in 2020.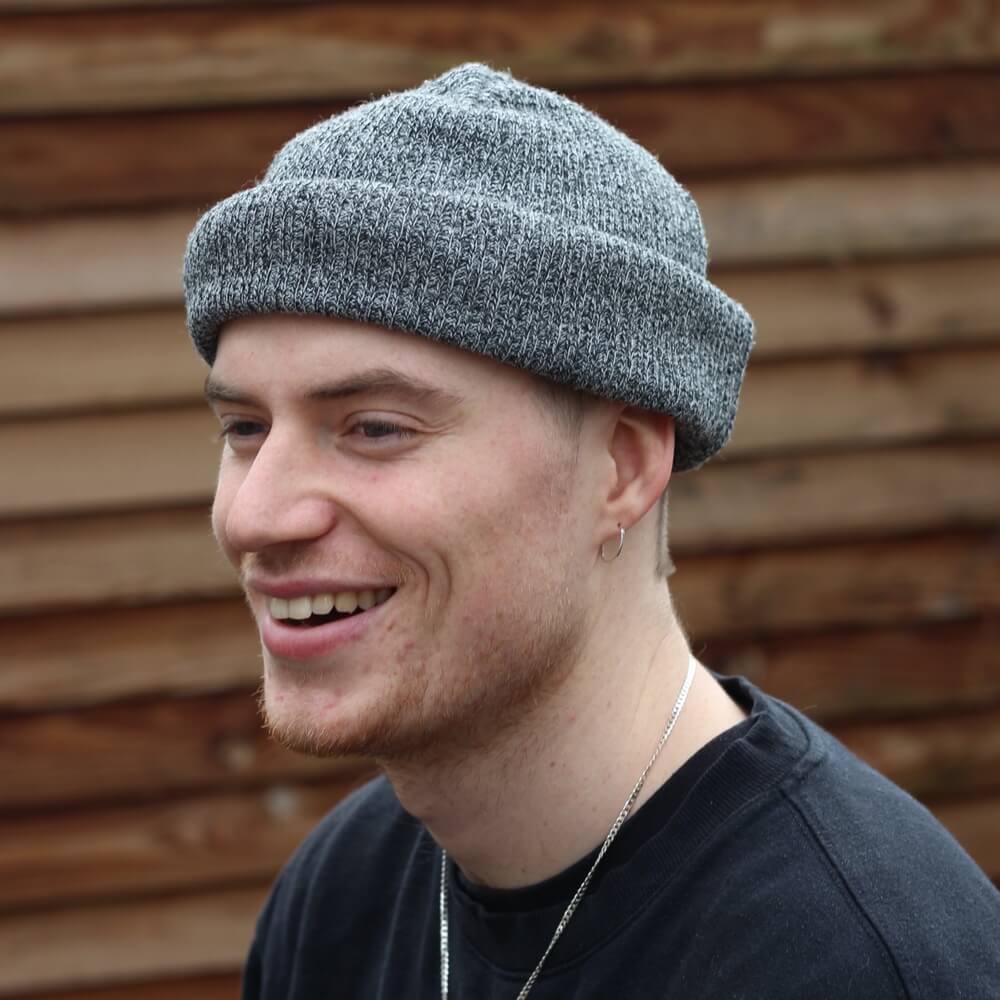 Louis Barnard is a Hackney-born and based writer, covering a range of disciplines within the visual arts. With a background in outreach and community-led programmes, Barnard has a soft spot for art that is socially engaged and empowering.
View all articles by Louis Barnard
BROUGHT TO YOU BY
THE DESIGN EDIT